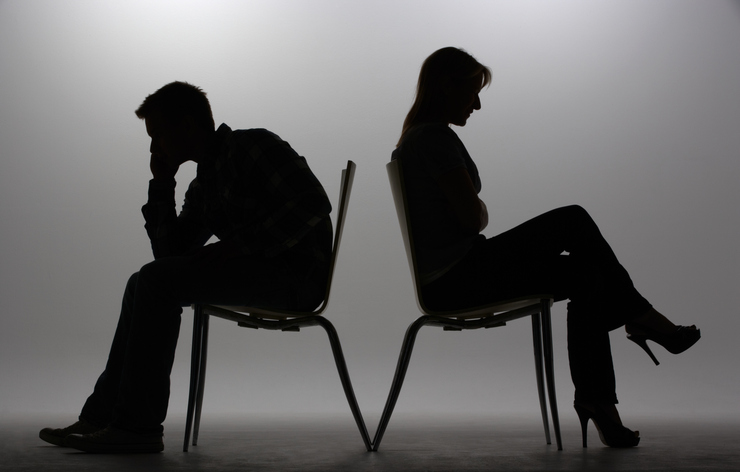 I see it all the time in my work with divorcing people: the anger, bitterness, and frustration felt when one partner betrays or deceives the other with little or no remorse for their actions.
If you're waiting for an apology or some explicit expression of remorse from your ex, pull up a comfortable chair and get ready to sit for a while. The ability to repent for an act of betrayal requires a level of evolution that most people never aspire to reaching. Saying I'm sorry means admitting fault, as does acknowledging that the action has deeply hurt another person. Both require courage and a deep capacity for empathy and compassion.
Waiting for an apology you may never get will keep you stuck, unable to move on with your life. When the need for an apology becomes connected to healing, the focus becomes your ex as opposed to yourself. It leaves you in a powerless place because you will never be able to will your ex into giving you what you so rightly deserve.
So the work for you becomes more about how to relinquish the need for an apology, accountability, or remorse, which will enable you to move on and begin picking up the pieces of your life.
Here are five steps to relinquishing the apology you'll never get:
Acceptance: Accept that life isn't fair, that the process of divorce is riddled with inequities. Life, love, and relationships are not about being even, and you cannot make someone do something for you even in the name of love. Start to focus on how you can live with never getting the acknowledgment you deserve instead of what it means to not get it. This is one of the hardest things to do because it feels like the other person is getting away unscathed. Remember that this is about integrity; it's not about who wins or loses.
Awareness: Awaken to the truth of the person you're dealing with. If your partner shows little or no remorse, then they may possibly be lacking empathy. Empathy is a human capacity that makes it harder to hurt other people. You may not have noticed it until now, but if you think back, it may be that a lack of compassion and empathy is not out of character for your ex. Get real with your expectations, and open your eyes to the truth of who you're dealing with.
Let go: Work on detaching emotionally from the expectation of an apology. Your need for an apology or remorse is directly connected to your emotional attachment, which makes it impossible to let go of the need to be acknowledged and honored by someone who has betrayed you. When your ex's actions don't matter and don't define your experience, you are well on your way to letting go. Ask yourself if you want to be emotionally attached or if you would rather be set free from that connection. Meditate on how much energy you're expending on this issue, and then come to terms with whether getting what you are hoping for would change anything for you.
Self-reflect: Sometimes, focusing on your ex's actions (or lack thereof) is a way to move away from focusing on yourself. What can you take responsibility for, and what can you learn about yourself from this experience? Inner wisdom will allow you to rise above this petty situation, and you'll feel empowered in your own process. Reflect on why you need an apology or to see remorse, and why that has become such a determining factor in your ability to move on.
Reframe: Your ex's lack of remorse does not devalue your pain and suffering. Betrayal is not measured by the act; it's measured by the pain it causes the person being hurt. Sometimes, we think the level of remorse equals the crime, but some people have horrible regret for even the most benign acts. Reframe your ideas about remorse and apologies as things to appreciate if they happen, but not essential to your process. A lack of an apology is more a reflection of the person not giving it than of the person who was wronged.
© Copyright 2014 GoodTherapy.org. All rights reserved. Permission to publish granted by Andra Brosh, PhD
The preceding article was solely written by the author named above. Any views and opinions expressed are not necessarily shared by GoodTherapy.org. Questions or concerns about the preceding article can be directed to the author or posted as a comment below.