If you are experiencing a life-threatening emergency, in danger of hurting yourself or others, feeling suicidal, overwhelmed, or in crisis, it's very important that you get immediate help! Depending on the emergency, you may want to consider the following options:
Go to the nearest hospital emergency room.
Call your local emergency number (911 for North American countries, 112 for any member of the E.U.)
Call the National Suicide Prevention Lifeline at 1-800-273-8255 (TTY: 1-800-799-4TTY).
Suicide Prevention and Crisis Resources

If you are in crisis and need to talk to someone at any time, day or night, whether you feel suicidal or not, you can call the National Suicide Prevention Lifeline. They can provide free confidential support in a variety of crisis situations, including immediate suicidal crisis, and they can provide general information about mental health.
Call to speak with someone who cares.
Call if you feel you might be in danger of hurting yourself.
Call to find referrals to mental health services in your area.
Call to speak to a crisis worker about someone you're concerned about.
The National Suicide Prevention Lifeline also offers Lifeline Crisis Chat for online crisis support at www.suicidepreventionlifeline.org.
Veterans Crisis Resources
If you are a veteran or active duty military and believe you or someone you know is in crisis, you can call the Veterans Crisis Line at 1-800-273-8255 and press 1 (TTY: 1-800-799-4889) for free, 24/7, confidential support. Text support is available at 838255. Veterans Affairs responders are prepared to help with a variety of issues, including posttraumatic stress (PTSD) and thoughts of suicide.
Call for resources to help with substance abuse or homelessness.
Call if you are having difficulty with employment, education, or relationships.
Use the Veterans Resource Locator to find crisis centers and more in your area.
Take the Veterans Crisis Line online self-check quiz.
To chat with a VA responder online, you can visit www.veteranscrisisline.net from anywhere in the world.
Domestic Violence Resources
If you are concerned that you or someone you care about may be experiencing emotional, physical, sexual, or other kinds of abuse, whether or not you would call it domestic violence, you can call the National Domestic Violence Hotline at 1-800-799-7233 (TTY: 1-800-787-3224). They provide free confidential support at any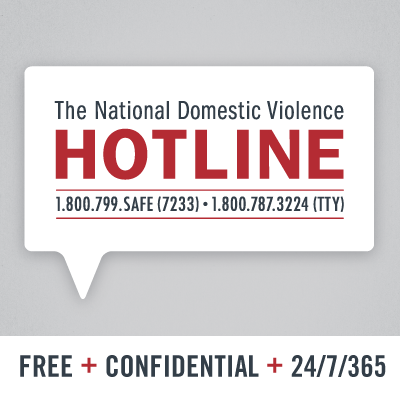 time, day or night.
Call if you think you may be experiencing emotional, sexual, physical, or other abuse.
Call for resources about safety within an abusive relationship or while trying to leave one.
Call for resources about safety and recovery after an abusive relationship has ended.
Call if you are afraid you may be abusing someone and want help changing your behavior.
You can also reach an advocate using their private chat services 7 a.m.–2 p.m. (CST) at www.thehotline.org.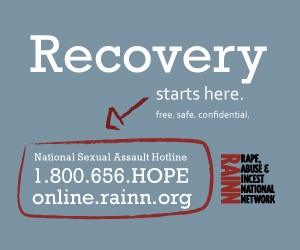 Sexual Assault and Abuse Resources
If you are concerned that you or someone you care about has experienced sexual assault, sexual abuse, or rape, you can call your local hotline and/or call the National Sexual Assault Hotline at 1-800-656-HOPE (4673) for free confidential support.
Call to talk through what happened with a nonjudgmental staff member.
Call for a referral to a local crisis center or health facility.
Call for resources about recovering from sexual assault.
Call for information about medical or legal concerns.
You can also use the National Sexual Assault Online Hotline at online.rainn.org for live, anonymous chat-based support.
Child Abuse Resources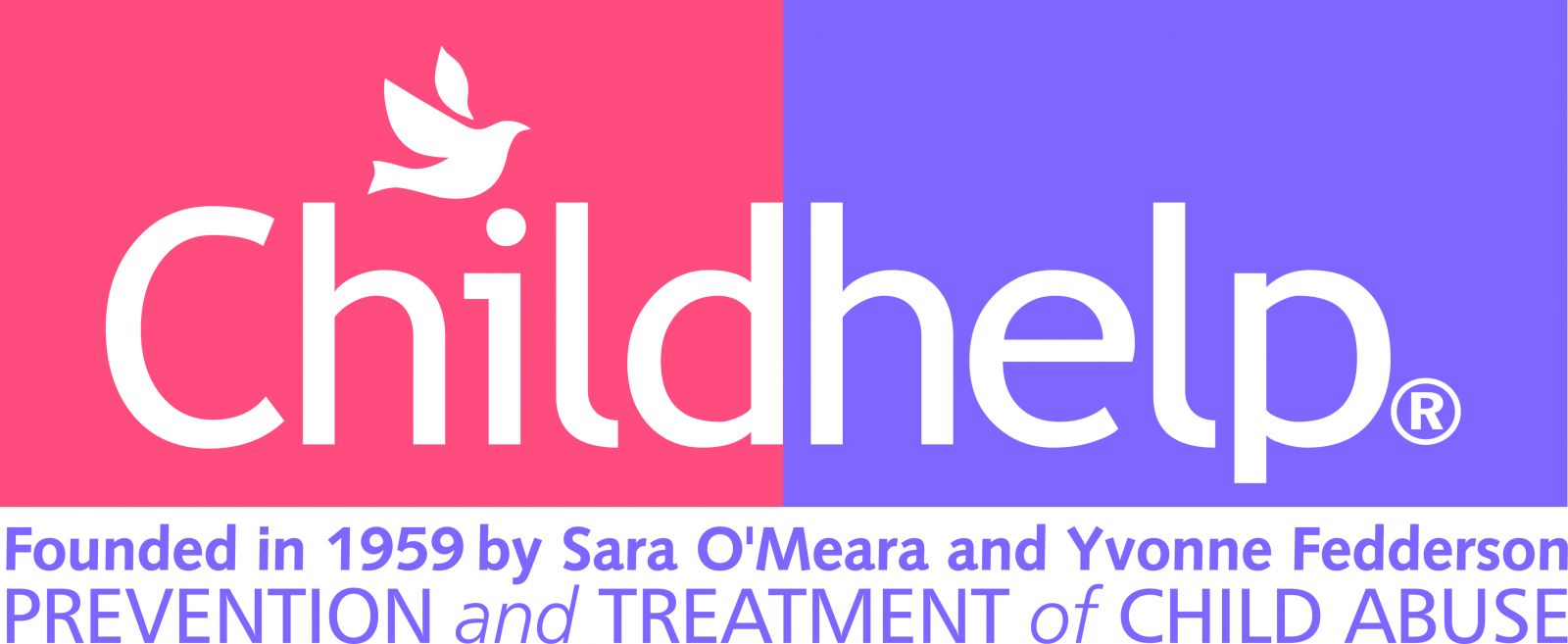 Children at risk for abuse, parents needing crisis intervention, and people who wish to report abuse or intent to abuse are urged to call the Childhelp National Child Abuse Hotline at 1-800-4-A-CHILD (422-4453). The hotline is staffed 24/7 by professional crisis counselors and has interpreters available to provide assistance in more than 200 languages. Childhelp can:
Connect you with resources in your area to help prevent abuse
Help you report known or suspected abuse
Refer you to services or agencies in your area
Help you by providing options for your specific situation
All calls made to the Childhelp National Child Abuse Hotline are confidential.
Crisis Resources for Text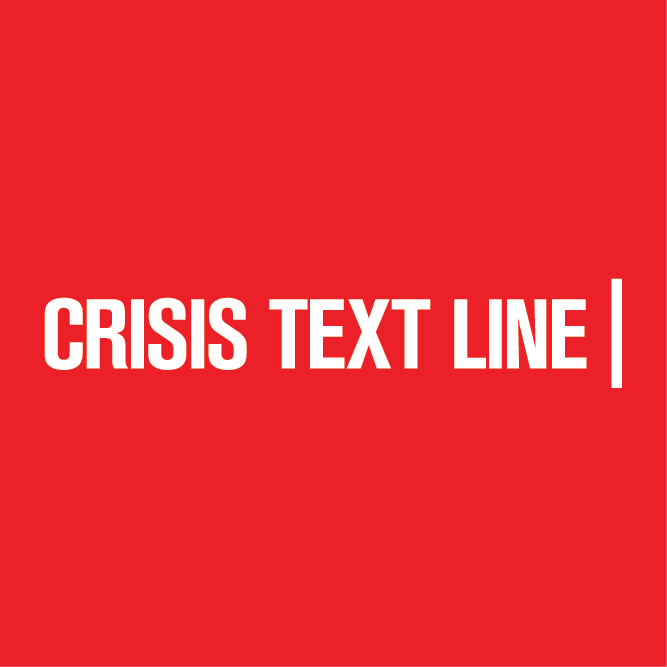 If you are in any kind of crisis, you can reach out to the Crisis Text Line. A trained Crisis Counselor will help you work through thoughts of suicide or any emotions you don't know how to deal with alone. They will respond and text with you until you feel you are in a safe place. To reach a Crisis Counselor, text HOME to 741741 at any time of day or night.
The Crisis Text Line provides:
Confidential and free text conversation
Calm and empathetic Crisis Counselors
Active listening
Suggested referrals for further help
The Crisis Text Line provides service to anyone within the United States. Find more information at https://www.crisistextline.org.
Disaster Distress Resources
People may be at increased risk for emotional distress and mental health concerns such as depression, anxiety, and PTSD following a natural disaster, outbreak of disease, or other traumatic event. SAMHSA (Substance Abuse and Mental Health Services Administration) offers a national hotline to those seeking support for distress. Hotline services, provided by trained counselors, are accessible by call or text, 24 hours a day, 365 days a year. Call 1-800-985-5990 (TTY: 1-800-846-8517) or text TalkWithUs to 66746 to reach a crisis counselor. Spanish speakers in the United States can text Hablanos to 66746. Spanish speakers in Puerto Rico or the Virgin Islands can text Hablanos to 1-212-461-4635.
Counselors with Disaster Distress Helpline can offer:
Coping tips
Information on disaster-related emotional distress and its effects
Referrals to local services for further support.
Counseling is confidential and open to anyone who has been touched by disaster, including survivors, rescue workers, first responders, and friends and family of victims.