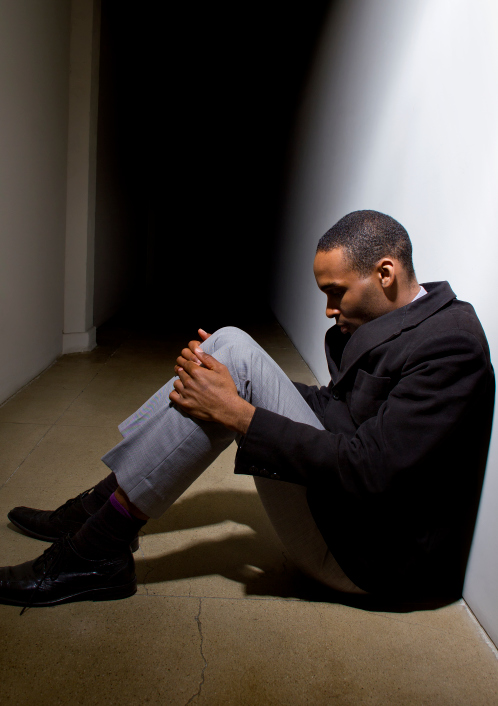 One of the most profound injuries of divorce and the end of a marriage is the loss of a sense of place. Marriage touches on our deepest sense of belonging, and without that grounded experience of knowing we are in our rightful place, we may feel terrified and alone. The feeling of being adrift without a "due north" can trigger a sense of panic that can only be felt when you feel no earth beneath your feet.
Several years ago, when my mom was first diagnosed with Alzheimer's, she was often disoriented and lost. Never feeling solid in where she was, she would express a desire to go "home" even when she was already there. This was heartbreaking and hard to hear, but it made me aware of how our sense of place is not always about the external environment in which we live. I came to understand that feeling at home is as much an internal experience as it is a concrete manifestation of a place in time.
We all need a place in the world where we can go to feel safe. For most people, the first thing that usually comes to mind when asked where they feel the most safe is home. We associate our homes as being places of refuge, and it's in our homes that we feel the most comfortable. This makes perfect sense, particularly since we feel the most at peace when we experience a sense of belonging and connection to where we are. Like you, perhaps, I spend a lot of time working on my home and trying to make it a place I can feel proud of and connected to. This is an important practice particularly when we're coming off of an experience where our sense of place has been fragmented, as with divorce.
When my marriage ended, I was both emotionally and physically displaced from what I had considered to be my home. As the years pass, I have moments of homesickness where I long for the feeling I had when I was married with an intact family life. I catch myself getting sad and longing for something other than what I have in the present moment. I have learned to name this as homesickness because it helps me to remind myself that I belong where I am now, not in a life that no longer exists.
Coping with homesickness after a divorce is an essential piece of the healing process. When we feel like we don't belong anywhere, we're at risk of depression and other mental health issues. Feeling connected to a place is part of our human condition, and sometimes we need to create that when we feel lost and disconnected from what we know or knew.
Here are four ways to begin healing your homesickness post-divorce:
Know that whatever path you take, you have the right to both an internal and external home. Remembering that you can go inside or outside to create this sense of belonging and place may help you through the moments when you feel adrift and alone.
© Copyright 2015 GoodTherapy.org. All rights reserved. Permission to publish granted by Andra Brosh, PhD
The preceding article was solely written by the author named above. Any views and opinions expressed are not necessarily shared by GoodTherapy.org. Questions or concerns about the preceding article can be directed to the author or posted as a comment below.