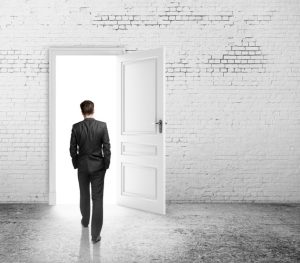 Think of the stories you tell about the endings in your life. Line these stories one against the other. What do they tell you about your relationship with endings in general? For many of us, goodbyes have a bad rap, associated with some of our worst memories. At best, we consider them gratifying conclusions to periods of prolonged misery. At worst, we construct them as traumatic punchlines to stories where we felt powerless and victimized, perhaps by the person who left us or by a harsh world which has taken a loved one. Conversely, as we see ourselves through the eyes of those we have left, we can experience complicated spirals of guilt, as unresolved today as the day we decided to depart. Whether voluntary or forced, the impressions left upon us are fraught with misgivings.
When therapy is successful, we are faced with the prospect of a new kind of ending. By the time it has come to say goodbye, a genuine mutual attachment between two presumed strangers has taken place. This kind of relationship, rare as it is in this world, certainly seems worth keeping. At the same time, it remains a professional relationship designed to conclude naturally as treatment goals are achieved. As therapy concludes, both therapists and the people they serve struggle with some of the same feelings prompted by other losses. We are faced, perhaps for the first time, with an opportunity to construct a mutual and intentional ending to a caring relationship.
Carrying out an honest and healthy farewell reverberates on many levels. Within the safe field of therapy, there is a full spectrum of meaning we might put to the experience of saying goodbye. I offer the following brief scenarios of therapeutic closure with the expectation that we can see in each some basic elements of the human condition and of our own wish to find peace with the act of parting.
Saying Goodbye in an Incomplete World
Timothy's goals in therapy had grown less specific over time. As he gained footing with the initial bouts of social anxiety that prompted his first visit to my office, he chose new goals for himself every few months. Overall, it had become a year of great personal growth for Tim. Moving into our second year of weekly sessions, he and I spent less time examining particular life challenges and more time exploring previously unexpressed aspects of his personality. "Expanding self-awareness" was a very appropriate goal for our time together yet brought with it a sense of endless expanse. A few months later, we agreed our work had plateaued. It was coming time to say goodbye.
The ease and companionship afforded by our extended time together gave Tim a broad view of himself. He had grown to expect the unexpected to surface. Thus, as the time of our departure arrived, there was no sense he had reached any set destination. Unlike graduating from school, he had no final test to measure mastery of a predesigned curriculum. Instead, similar to how it is to end relationships outside the office door, our ending point was inconclusive. "I feel like there is so much left uncovered, so many parts of me that have barely broken through," he told me. "That hurts a little. Still, it just feels right to put this chapter of my life behind me. I'm grateful for it."
Leaving therapy, for Tim, called upon a newfound experience of self-acceptance. We said our goodbyes with a bittersweet appreciation for what had transpired—both purposefully and unexpectedly—between us. As we shook hands at the door for the last time, we shared a final moment of accord: "This was enough."
Saying Goodbye in a Solitary World
Julie felt trapped in her relationships and looked to therapy for help in setting better boundaries. "I am sick of being so afraid to make my own decisions when they inconvenience those who care about me," she said. We spent three months together as she focused on establishing more independence as a daughter, wife, and mother. Julie was practical about her goals and diligent in applying new coping skills when confronted with others' unease. I played what seemed a supplementary role in her personal transformation as I encouraged her latent sense of power, praised her intelligence, and offered assurance to the legitimacy of her quest. Over the course of these 12 sessions, she achieved a more outspoken and balanced role with her family members and felt "almost ready" to terminate therapy.
I was propelled into my career by a high regard for building deep connections. It wasn't clear to me during my training as a therapist that I would become a master at relinquishing them as well.
"Maybe I should plan on seeing you monthly," she said. "You've become a bit of a father figure to me and I just don't want to give this up." This statement, shared at our "final" session, was uncharacteristic for Julie. She seemed surprised, though not embarrassed, by her tears as she spoke. I felt touched by the depth of her affection but also recognized that her tears were not about her and me. There was the ghost of another father in the room with us, one whom she had never had the chance to show those tears. "He left me way before I was ready to let him go. I'm still so afraid to be on my own."
Julie and I settled on a four-week extension of therapy to look a little deeper at the fears associated with the early loss of her father. It was a volatile and vulnerable set of sessions. In one, Julie gave herself brief permission to rage and sob over being abandoned in a lonely world; a side of herself so rarely expressed but situated at the center of her long-held habits of dependency. Then, just as quickly as they surfaced, the intense feelings subsided. The following week, we took another try at having a final session. Julie's voice was steady and her hands lay still at her side as she thanked me for our work together. Our goodbye was that of two grown-up adults—solitary, intact, prepared.
Saying Goodbye in an Impermanent World
Death and dying had become a preoccupation for Matthew. He had good reasons to fear death—as do we all—but for Matthew these fears tended to permeate his every waking hour. His apartment had begun to reflect his inner state ("Why bother washing dishes if I might die tomorrow?"), making it a difficult place for casual entertaining or dating. In therapy, he sought the space to expound on the bleak thoughts he knew his friends would find too morose.
With time, as we formed our own retreat for his darker visions (both real and imagined), Matthew learned to compartmentalize his fears and address them more fully with me. As our sessions focused on giving air to his compulsive morbid thoughts, the rest of his life opened up. He took more interest in others and incidentally began to adopt more of their interests as his own. His apartment began to express more of a genuine investment in life.
Anticipating his eventual departure from treatment, Matthew grew nervous. He had no intention of painting the end of therapy as a point of progress or new possibility. Endings, for him, would always carry an air of intense calamity. Ending his relationship to me meant also ending his relationship to the history of thoughts expressed between us. "Without you as my witness, it's like all those parts of me will be taken from me as well," he said. I immediately understood the truth of his words.
When we end relationships, we are forced to say goodbye to parts of ourselves as well. Terminating therapy brought a conclusion not only to Matthew's past dysfunction, but also to the kindness, integrity, and intelligence we showed each other along the way. We decided to treat this closure much like a funeral. We took turns honoring the sadness entailed in letting go of this significant yet transitory connection. Our bonds with others on this planet are always tinged with melancholy for their brevity. Each goodbye is a small death to those grand pieces of ourselves that we can only find in one another.
I was propelled into my career by a high regard for building deep connections. It wasn't clear to me during my training as a therapist that I would become a master at relinquishing them as well. Of course, the door to those connections never fully closes. Most people are invited to return as the need arises or to schedule additional sessions to revisit their long-term goals. But the act of ending therapy is always a crucial piece of the process and a strong reflection on the nature of the person seeking help. Financial limits, scheduling conflicts, and abrupt changes at home usually provide the pragmatic reasons for sudden terminations. These are genuine, but they often also mask an underlying distrust that a meaningful ending is possible in a fragmented and fragile world.
I've learned to hold out that an intentional goodbye is the most instructive. A true companion deserves nothing less.
Note: To protect privacy, names in the preceding article have been changed and the dialogues described are a composite.

The preceding article was solely written by the author named above. Any views and opinions expressed are not necessarily shared by GoodTherapy.org. Questions or concerns about the preceding article can be directed to the author or posted as a comment below.