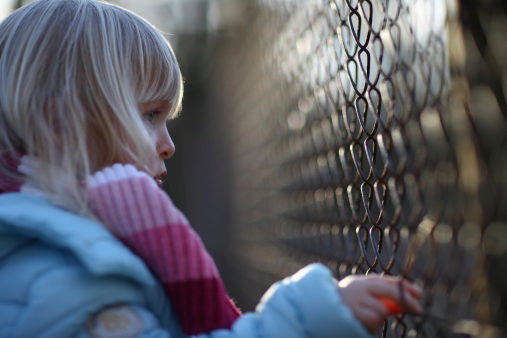 For anyone facing the demon of substance abuse, one of the most difficult challenges is understanding how their addiction is affecting the people around them, including family and friends. In a haze of drugs and alcohol, it is virtually impossible to understand the impact that substance use and addiction have on the people who are closest. This dynamic is especially prevalent when parents are the substance abusers and they are unable to conceptualize how their use is impairing the growth and development of their children.
When a parent drinks too much or is under the influence of a substance, legal or illegal, many kids are likely to find themselves overwhelmed and unable to deal with their emotional reality. Children may deal with feelings of anger, embarrassment, frustration, fear, and myriad other emotions that they may not know how to express.
If there is substance abuse occurring in the home, often the family will try to manage the fallout internally, leaving kids with the feeling they have to protect a family secret. Sometimes, addiction may be influencing one or both parents in a household, but no one in the family unit is willing or able to address the issue. Even a suggestion that there may be problems with addiction can bring anger and backlash from a parent who is not ready to face his or her own substance issues.
Substance use can also make home a dangerous place for kids. The addicted parent may not be able to maintain work or a steady income, rendering home life unstable. The potential for abuse also rises in households where one or more parents are under the influence. This lack of stability may adversely affect the emotional development of children, leaving them lost, lonely, and stressed.
The long-term effects of these experiences will influence kids in many aspects of their daily lives. Kids of addicted parents often take on responsibility for the household and become what is commonly called the "parentified" child. Such kids are forced into adult roles and responsibilities that are not being managed by the parents. They may become perfectionists in an effort to manage the emotional instability in the home.
These same kids often carry low self-esteem and face challenges when trying to create intimate relationships outside the home. They often have limited emotional awareness and may be conflict avoidant as a means of maintaining a steady emotional state. Holding the secrets of the addicted parent(s) makes it hard for them to build open, honest relationships, which in turn makes it challenging to develop close connections.
All of these are reasons to find help for kids in families with addiction issues. If one parent, family friend, or relative can step in and recognize the issues occurring in the household, there is a window of opportunity to get professional assistance.
It is vital for kids of alcohol- or drug-addicted parents to realize that they are not alone and that there are other people in their community facing the same challenges. It is also important, with the assistance of a professional counselor or support group, for kids to understand that they are not responsible for the addiction issues that their parents are going through. Having a place to share their story and make sense of the emotional turmoil in their home may help kids of addicted parents to process their feelings and begin to develop a stronger sense of self.
The development of self-esteem, independent of a parent's addiction issues, can help children to regulate their emotional life and adapt to family needs. By providing a place of safety and understanding for kids of addicted parents, we can help children learn healthy coping skills and understand how addiction can affect any home, not just theirs.
© Copyright 2014 GoodTherapy.org. All rights reserved. Permission to publish granted by John Sovec, LMFT
The preceding article was solely written by the author named above. Any views and opinions expressed are not necessarily shared by GoodTherapy.org. Questions or concerns about the preceding article can be directed to the author or posted as a comment below.