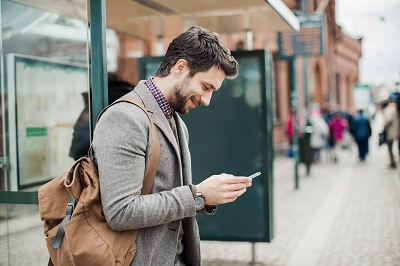 Providing clinical care is your goal and your passion. You perform important work that is best done when you bring a clear mind and the appropriate energy to each session. If this sounds like you, read on.
Mental health clinicians may be required to wear many hats merely to succeed at providing therapy: this is most often their passion and what they worked to earn advanced credentials to be able to do. Some commonly worn extra hats include payment processor, office manager, appointment scheduler, statement generator, insurance expert, financial expert, and security specialist. Wearing all of these hats may not only be bothersome and fatiguing; it can distract from your core intent and primary goals.
When therapists and counselors use a cloud-based practice management software, they may save time, have less stress, and be able to stay more focused on clinical care.
Redundancy and Overwhelm: When Running a Practice Is a One-Man Show
There are many ways in which the behavioral health care industry is filled with redundancy. First of all, patients are often scheduled and billed separately. Next, statements are not typically automated and are often difficult to generate and send. Records may be disorganized and patient communication isn't always secure. Finally, revenue tracking can be a headache, and many clinicians struggle to determine the financial health of their private practice.
Mental health therapists and counselors can spend hours each week frustrated by the hassles of managing their private practice, leaving them stressed and reducing the time they have available to serve others.
What Does Practice Management Software Have to Offer?
Practice management software streamlines patient scheduling, billing, and documentation, allowing therapists and counselors more time to focus on the work they do best.
Take a few minutes to audit your mental health private practice and consider what tasks are taking up time, money, and energy.
Ask these questions about your private practice:
How many hours a week do you spend scheduling clients?
How much time do you spend on billing or generating superbills?
Do you experience a lot of late cancellations or no-shows?
Are you sending automated patient reminders?
Do you have large outstanding balances?
Did you struggle with cumbersome billing software or a card reader today?
Are you feeling like you are the administrator, scheduler, office manager, accountant, and banker to your own practice?
Are your clients in charge of when and how you get paid?
Are you struggling to get paid after the fact for cancellations and consultation?
Are you unable to keep clean clinical files because your credit card machine isn't formally connected to a practice management system?
These are just a few areas where having practice management technology can vastly reduce the time that you, as a clinician, spend on single tasks.
Investing in practice management software allows you to operate a more profitable business. It also helps ensure you avoid liability and confidentiality issues that can arise if you:
Store hard copy credit card numbers in your practice.
Send receipts instead of statements through mobile devices.
Communicate with patients using unsecured devices/platforms.
What Does Practice Management Software Do for Therapists?
Running the business side of your practice should be easy–whether you are processing a check, taking a credit or debit card, generating a statement, or tracking your income. Clinicians don't have the time and shouldn't have to be bogged down with cumbersome practice management tasks.
Practice management software is easy to use and available on your mobile device, tablet, or computer. These progressive intuitive software systems allow you to bill quickly, securely, and without hassle. One example of how utilizing this progressive technology can help you return to your highest calling? Use practice management software to store a form of payment online.
Upon intake, you will request a method of payment and never worry about it again. If someone cancels or needs professional consultation, no problem! Log in, charge the card on file, and get paid seamlessly, all while creating an immaculate clinical record. Rest easy knowing patients will get an automated statement with all necessary fields to seek maximum reimbursement.
If you'd like to learn more about how practice management software can transform your private practice into a well-run business, contact Therapy Partner today for a comprehensive business audit.