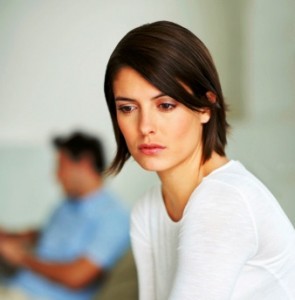 The initial aftermath of affair exposure is a critical time in the life of an intimate relationship. What you say or don't say can make a big difference in the outcome of your partnership.
Let's start with what you shouldn't say. You should not say your affair "didn't mean anything." Do not yell, get angry, raise your voice, play the victim, blame your partner, blame your affair partner, or blame your kids. The only person you should blame is yourself. The goal is to take responsibility and be accountable for your actions in a way that is genuine, respectful, and remorseful.
There is a story to your affair which your partner will very likely want to hear. She or he may want to know everything. If so, you should go slowly in the unfolding of the story. Watch for his or her reaction when you talk about the affair; every detail may not be necessary in order to communicate the key elements of the infidelity. Be considerate and watchful of providing details that will only hurt your partner more. Emotional sensitivity is required even if your partner claims he or she wants to hear everything. Use your best judgment. Remember, this is a person you love and hope to love in the future.
Even though you are feeling shocked, exposed, and ashamed, don't shut down and go silent. You probably don't know what to say to help soothe and calm your partner. But it is important that your partner not have to drag information out of you. Before you begin the process of telling your story, check with your partner to determine if it is a good time. You may need to postpone the discussion depending on her or his mood and emotional reactivity. Your partner's world has come unraveled, and you need to begin the process of cleanup. Your need to be proactive cannot be overstated. Some assumptions you can make about the situation: your partner is very angry, hurt, and lost. In addition to some other questions he or she may want answered, your partner wants to know why, how, and for how long. He or she may ask questions such as,"How could you hurt me like this, where did you meet, who initiated the relationship, who else knew about it, when did it start, and is it still going on?"
You need to be proactive and get this discussion going. You may not want to create an emotional storm and begin sharing all the information you went to great lengths to hide, but you must. Your partner is in pain, and the only one who can address the suffering is you. You should not answer any question with, "I don't know." Whenever I hear someone say this in response to a question about the affair, I push them to think harder about the reasons behind the betrayal. "I don't know" is the intellectually dishonest and emotionally safe response. Of course you know why, but chances are you have never had to answer that question and are afraid telling your partner may hurt him or her. The thinking behind the "I don't know" answer is really "I don't want to tell you," "I don't want to think about it," or "I'm afraid to tell you because I may incriminate myself further." From your partner's perspective, if you made a decision that put your relationship at risk, you had better have a good reason for doing so. Being drunk, bored, or angry is not a good reason to have an affair.
As the unfaithful partner, you will need to spend some time thinking hard about why you engaged in the hurtful behavior. The explanations and reasons for the affair are likely many, and will require serious reflection to determine how you strayed so badly off course. If your partner wants answers immediately and you don't feel adequately prepared to provide them, give him or her a time and a place when you will be ready to tell the story. The sooner you are honest and forthright with your partner, the sooner you can begin the process of repair.
If you need help in putting your story together, contact a mental health professional for assistance.
© Copyright 2014 GoodTherapy.org. All rights reserved. Permission to publish granted by Anne Brennan Malec, PsyD, LMFT, Infidelity / Affair Recovery Topic Expert Contributor
The preceding article was solely written by the author named above. Any views and opinions expressed are not necessarily shared by GoodTherapy.org. Questions or concerns about the preceding article can be directed to the author or posted as a comment below.