fear
of the unknown, which may be contributing to your feelings. These mental health professionals share not only their thoughts on why these feelings are normal, but how beginning your therapy can actually help you overcome them:
Margaret Nichols, PhD: It's not only normal, it's expected—especially if it's your first time. In fact, if you aren't at all nervous, you may be denying or avoiding your feelings!Think about it—on one level, therapy is a pretty strange relationship. You're expected to spill your guts to a perfect stranger, trusting that they will get you, have empathy for you, and be able to help you cope with the difficult situation that brought you to counseling in the first place. And, you aren't going to find out that much about the stranger–-maybe ever. It's pretty weird. On top of that, the things you are spilling about aren't pretty, not to you anyway. They are things that make you sad, depressed, angry, afraid, or anxious. Often, these are things that you are ashamed and embarrassed to admit to yourself, much less tell someone else. But, the strangest thing of all is that it works.
It can be a relief to be able to talk to someone who doesn't have a stake in the outcome of your life—other than that you achieve your goals and be happy. It's nice to be able to focus on yourself and not have to worry about the other person. It's comforting to be with someone who is witness to your struggle and who really DOES care about you. People who become therapists have the ability to connect emotionally with others, to develop empathic bonds with them, and to hear about pain endlessly. In fact, we thrive on this kind of interaction and connection. Helping others in this way gives meaning to our lives.
So, it's normal to be nervous about therapy, but a good therapist will put you at ease so that even if it is difficult to tell your story, somehow you will feel better and more hopeful for having told it—perhaps even a little bit lighter than when you first came in.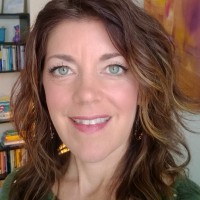 Andrea M. Risi, LPC: Many people find it nerve-racking to start therapy, and some people bring up that concern during their first visit. Here may be some reasons for your apprehension:
You were in counseling in the past and had an unpleasant therapy experience. For example, perhaps you were forced to go to counseling as a child or teen by your parents. Or, maybe you went to therapy on your own in the past, but didn't find it helpful. Either way, therapy might not have been a positive experience for you.
You don't want to admit there is a problem that can't be solved without help. This seems generally more common for men. Most of us want to solve our problems without getting other people involved. But, when we can't do that on our own, we might feel powerless or incapable.
You are uncomfortable telling a stranger about your problems and challenges. This is more relevant for people who are shy, introverted, or have social anxiety. Being open and disclosing personal information can be difficult or awkward.
You are worried that your therapist might tell someone about your conversations. This is a valid concern, especially for younger clients. However, HIPAA laws dictate what therapists can and cannot disclose, when they can disclose it, and to whom this information can be relayed.
Addressing your concerns with your therapist is a great way to start your first visit. Bringing up past experiences in counseling can help you and your therapist build rapport with one another and talk about ways to help you feel more comfortable. Your therapist should reassure you that your conversations are confidential and that only the topics you feel comfortable with will be discussed.
Sarah Noel, MS, LMHC: It is completely normal to be nervous about beginning therapy, especially if you have never engaged in therapy before. After all, anything new and unknown can be a bit anxiety-provoking.
Very often when people come to therapy, it is because they have been struggling with a particular issue or cluster of issues for a significant period of time and have not been able to come to any kind of lasting or meaningful resolution. This can cause frustration and even desperation. It may also lead people to question both their ability to address their issue(s) and the very possibility that the issue(s) can be resolved. Thus, by the time someone decides to begin therapy, they might be dealing with hopelessness on top of the issue that initially triggered the need for therapy. This makes the beginning of therapy feel especially charged.
The good news is, there is nothing you can't talk about it therapy. So, if you are beginning therapy and you feel really anxious about it, talk to your therapist about this anxiety. Your therapist will be able to help you explore this anxiety and uncover some of the concerns and fears that underlie it. Maybe you are wondering how therapy works and why it will help when other things you have tried have not. You might also be interested in knowing what kind of experience and training your therapist has in working with people on the kind of issues you are bringing to therapy. Raising these concerns, and any others you may have, will afford you the opportunity to learn more about therapy, how it works, and your therapist's background and approach to the work.
Gaining an understanding of what to expect in therapy will likely help to reduce your anxiety. Beyond that, it can also be a safe, non-threatening way to begin building a strong therapeutic relationship that will allow you to tackle the issue(s) that brought you to therapy in the first place.


The preceding article was solely written by the author named above. Any views and opinions expressed are not necessarily shared by GoodTherapy.org. Questions or concerns about the preceding article can be directed to the author or posted as a comment below.