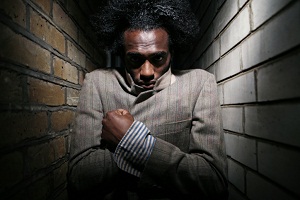 Most people have experienced brief periods of anxiety while riding in an elevator, stuck in the midst of a large and tight crowd, or even while playing hide-and-seek. But for people with claustrophobia, the fear of being trapped in a small space can be so debilitating that it interferes with regular life activities.
In fact, the distinction between "normal" anxiety about enclosed spaces and phobic-level fear is the fact claustrophobia tends to interfere with life activities such as climbing a stairwell or riding in an elevator for work, playing with one's children, or going to certain locations.
What Is It?
Claustrophobia is categorized by a chronic and unreasonable fear of being trapped in a small or enclosed space with no hope of escape, and it is classified as an anxiety disorder. People with claustrophobia also frequently experience a related fear of suffocation. Being in a small space can cause people with the issue to fear that they won't be able to breathe, and for this reason, people with claustrophobia sometimes experience fear in settings that don't seem enclosed or frightening. For example, a person with claustrophobia sitting in a dentist's chair might be so afraid of confinement that the person becomes convinced that he or she will suffocate if he/she remains in the chair. People with the issue may experience extreme anxiety, panic attacks, difficulty breathing, profuse sweating, and difficulty concentrating when they are in a small space.
People with claustrophobia tend to experience anxious reactions in a variety of settings rather than just one particularly frightening setting. For this reason, claustrophobia tends to become generalized and may worsen over time. A person who was once afraid of elevators might generalize his or her fears to closets, apartments, doctor's offices, and small stores. In extreme cases, people with claustrophobia may be so afraid of confinement that they refuse to leave their homes or travel to unfamiliar locations.
What Causes It?
Claustrophobia is one of the most common phobias, with about 5% of the population experiencing it to one degree or another. Some scientists believe that this indicates an evolved, genetic fear of closed spaces. The reasoning for this explanation is that being trapped in a small space can be dangerous, so the brain has evolved a special fear of these situations to prevent people from taking potentially life-threatening risks. However, there is also evidence that claustrophobia is learned. People who have been trapped in a small space—such as people who were trapped in an elevator or who were locked in their bedrooms as children—are more likely to become claustrophobic, and children of people with claustrophobia are more likely to become claustrophobic. This is probably due to a combination of genetics and parental modeling.
How Is It Treated?
Although phobias can be debilitating, they are generally fairly easy to treat. Counter-conditioning and exposure therapy work by gradually exposing people with claustrophobia to triggering circumstances to help them build a tolerance and learn coping mechanisms for their fears. People with mild claustrophobia sometimes benefit from deep-breathing techniques and distracting thoughts, and people with severe claustrophobia may take anti-anxiety medications to help them function until therapy can help them address the underlying causes of the phobia. Some people with claustrophobia also benefit from cognitive behavioral therapy, which helps them identify the negative thoughts that lead to fear-based reactions and to slowly adjust these thoughts to more positive, less fear-inducing ones.
References:
Claustrophobia. (n.d.). Epigee. Retrieved from http://www.epigee.org/mental_health/claustrophobia.html
Kahn, A. P., & Doctor, R. M. (2000). Facing fears: The sourcebook for phobias, fears, and anxieties. New York, NY: Checkmark Books.
© Copyright 2013 GoodTherapy.org. All rights reserved.
The preceding article was solely written by the author named above. Any views and opinions expressed are not necessarily shared by GoodTherapy.org. Questions or concerns about the preceding article can be directed to the author or posted as a comment below.