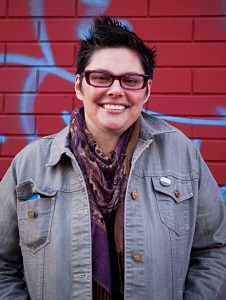 Socrates famously said, "The unexamined life is not worth living."
There are many paths to self-examination. The most obvious is psychotherapy, in which I wholeheartedly believe. I've spent the greater part of my adult life in therapy.
Another type of self-examination comes with writing. This could mean journaling privately, writing poems or songs for a loved one, writing letters to friends, writing for public consumption as a journalist, or becoming an author and publishing a book. I've done all of these. In doing so, I have boosted my confidence and credibility as a writer. But just as much of my writing has been individual catharsis.
My memoir, Beautiful Wreck: Sex, Lies & Suicide, is ultimately a success story. It details my personal triumph over intimate partner violence, devastating depression, abusive relationships, uninformed decisions, rapid-cycling mania, and an unsatisfying life.
Setting for myself the task of chronicling my struggle with bipolar disorder, which was, at first, undiagnosed, was not even daunting because I was so un-self-aware when I began writing that I left out the meat of the story. I was in the middle of a bad relationship, hanging on by my fingernails to a person I thought I needed in my life.
At that time I had thought it was my prior relationship of 10 years standing that was going to be the linchpin of my story—the no-holds-barred, blood and guts story of domestic abuse.
But, in trying to make sense (on paper) of my life with a diagnosis of bipolar disorder, I found patterns emerging. Patterns of behavior I had engaged in over and over, some positive, but most negative. People I sought out and kept in my life—again, some positive, and more who were hurtful and damaging. Seeing these personal patterns and themes emerge in written form, I had to face some facts: I was seriously unhealthy, in terms of interpersonal communication and intimate relationships.
Beautiful Wreck spans about 20 years of my life, from age 26 to age 48. I truly believe I was "not-me" during most of that time. And I didn't have a clue as to why. My world became illuminated the day I was diagnosed with bipolar disorder. However, at that time, that diagnosis and what followed only made my life more complicated.
Newfound Honesty: Raw and Real
As I kept writing, I began to understand my past experience with extreme depression, and how and why I felt trapped in a former (and current, at the time) relationship that was dysfunctional, and, the first, even violent. There were life episodes and clear facts I didn't want to write about. When I began my book, I was with a partner who was cheating on me. However, I failed to even mention that she was having a relationship with another person beside me.
I got more honest with myself, both about my relationships and how they affected me. I also figured out how to better translate my lived experience onto the page. Then, my writing became an archeological dig of my past. I exhumed so many buried lies and secrets, forgotten experiences, blocked memories, and haunting psychic and physical pain that I often wrote through the night … even when I had to be at work at 9 a.m.
My journey was far from over. Learning about myself and letting lessons from my past guide me toward more informed decisions about my future helped, but did not make me or my life perfect. I made one more (a third) suicide attempt two weeks before I was beginning another installment of the writing workshop where I worked on my raw manuscript. I came to the first class and didn't reveal that I was less than two weeks out of a locked hospital ward. Sure, folks in my writing group knew I had two suicide attempts behind me, as well as a diagnosis of bipolar. But they thought it was just that: behind me.
I was still moving forward with my manuscript, but there was a new dimension to my life off the page: I was unemployed and lacking both mental health support and funds for medications. My former psychiatrist went with both his gut and with medical ethics, and saw me on a deferred payment basis. Meanwhile, I slogged through the New York City mental health care system trying with all my might to find a therapist who would see me. This was not an easy task, because not a lot of therapists at the time even treated people with bipolar, let alone bipolars with three suicide attempts, including one that was particularly fresh.
I eventually found a fantastic therapist whose main modality is cognitive behavioral therapy (CBT). We worked together for seven years, working to change negative thoughts and patterns; learning how to make good, informed, and wholly conscious decisions; and figuring out the type of people I wanted to populate my life—and those I didn't. I worked hard, even while continuing to write and rewrite my manuscript.
My text was now ready to be read by eyes outside of my writing workshop. I let my therapist read it, a few trusted friends, and a couple of people, with whom I was acquainted but not close to, who were professional writers and psychotherapists.
The verdict: a really good read, excellent writing, a riveting story. One thing was missing though: emotion.
Oh, that.
Digging, Dusting, and Sharing
I resisted for a long time putting into my manuscript things that were hard, dialogue that captured the tenor of relationships, vignettes that showed just how painful my life had been, and depictions or descriptions of emotions. I was still too close to it all.
After another long spell of unemployment where I couldn't write anything at all because it was a constant hustle just to make the rent, I was inspired by a new intimate partner to dust off the ol' manuscript and complete it, either for publication or just for myself.
This time I came at my own material from a new angle: with a clearer head and more distance, I saw how devoid of emotion my writing was. I dug out a bunch of my old journals, which I had kept throughout, and even a written fragment of a story I penned when I was in that locked ward.
I hired an editor who helped me whip that manuscript into shape and shopped it to both agents and publishers. Reactions ran the gamut, but the major through-line from most agents and publishers alike is that mine was not a sellable book, because there was no way anyone would believe that everything I wrote about my life actually happened.
I'm obviously still here, and I did publish my memoir.
I experienced quite a passage from being an abused partner and attempting suicide three times to where I am today: happy, healthy, and still writing.
Stephanie Schroeder is an independent mental illness awareness activist and author of the memoir Beautiful Wreck: Sex, Lies & Suicide. She has published essays, entries, and short fiction in various anthologies and guidebooks, and is published widely as a journalist. You can find out more at stephanieschroeder.com.
© Copyright 2013 GoodTherapy.org. All rights reserved.
The preceding article was solely written by the author named above. Any views and opinions expressed are not necessarily shared by GoodTherapy.org. Questions or concerns about the preceding article can be directed to the author or posted as a comment below.