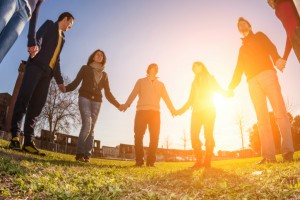 Transgender individuals and issues impacting them continue to gain mainstream attention. An increasing number of reality and scripted television shows include transgender individuals, and some prominent figures, such as Caitlyn Jenner, have come out.
Advocacy efforts for transgender individuals have also gained greater attention. In the United Kingdom, major psychological and medical associations noted the negative psychological consequences of conversion (reparative) therapy—psychotherapy aimed at changing an individual's gender identity or sexual orientation—by signing a Memorandum of Understanding against conversion therapy. In the United States, President Obama became the first president to publically speak on transgender issues and also called for an end of conversion therapy practices with transgender youth.
The American Psychological Association (APA), the largest association of psychologists in the U.S., recently increased its transgender educative and advocacy efforts. On August 5, 2015, the APA adopted the Guidelines for Psychological Practice with Transgender and Gender Nonconforming People (hereafter Guidelines). The Guidelines are directly applicable to psychologists and other mental health professionals, transgender people, and the general population.
Psychologists and Mental Health Professionals
Mental health professionals often lack adequate training in trans-affirmative service delivery. The Guidelines provide practice guidelines aimed at increasing mental health professionals' ability to work effectively with transgender individuals. The Guidelines provide a clear rationale and applicability for affirmative services. Through adherence of principles in the Guidelines (and additional training and consultation), more psychologists are available to provide mental health services to transgender individuals.
As reported by the National Gay and Lesbian Task Force, 41% of transgender individuals report making at least one suicide attempt (suicide attempt rate for the general population is 1.6%). The 2015 report from the National Coalition of Anti-Violence Programs describes 2014 as a "deadly year for LGBTQ" communities, given the high homicide rate of transgender individuals. An increase in the number of psychologists providing affirmative therapy and transgender awareness education to the general public may be effective at decreasing the suicide rate among the transgender population and reducing instances of hate crimes and violence directed toward transgender individuals, thus saving many lives.
Transgender Individuals
The Guidelines may help transgender individuals seeking therapy become educated consumers. One of the most important contributors to a successful therapy experience is the relationship between the person in therapy and the therapist. A therapist who is informed on issues impacting transgender individuals and is skilled in providing appropriate interventions is likely to be a better fit than a therapist without these qualities.
A therapist who is informed on issues impacting transgender individuals and is skilled in providing appropriate interventions is likely to be a better fit than a therapist without these qualities.
The Guidelines highlight issues that competent therapists should consider, which can help transgender individuals develop interview questions for therapists. For example, as per the Guidelines, psychologists should view gender as a nonbinary construct (in other words, acknowledge that male and female are not the only genders), be able to distinguish the difference between gender and sexual orientation, recognize that stigma can negatively impact mental health, and understand that support can positively impact mental wellness. Affirmative therapy is most likely to come from a therapist who adopts these guidelines and who can speak to the relevance of the Guidelines.
General Public and Transgender Allies
The Guidelines are written to be readable and understood by a wide population. As much as possible, they are free from jargon and provide examples of more complicated concepts. As there is a rationale for each guideline, access to the Guidelines may be able to provide the general public with a strong understanding of both historical and current issues that impact the transgender community.
Additionally, although trans-related language is ever-evolving, the Guidelines provide a glossary of current definitions. Transgender allies can use the Guidelines to advance their advocacy efforts. Counseling centers that aspire to increase their support of the transgender population may wish to use information from the Guidelines to further research initiatives and develop educational workshops and trainings.
The U.S. mental health field may still have room for development in terms of education and advocacy for trans issues, as major psychological and medical professions in the U.S. have yet to come together to create their own version of the U.K.'s Memorandum of Understanding. However, the Guidelines provide an accompaniment to other trans-related mental health guidelines and competencies, furthering the existing information available on trans-affirmative psychotherapy services.

The preceding article was solely written by the author named above. Any views and opinions expressed are not necessarily shared by GoodTherapy.org. Questions or concerns about the preceding article can be directed to the author or posted as a comment below.