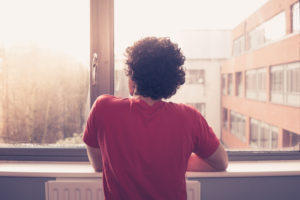 Have you ever wondered why your therapist keeps asking, "So, how are you feeling?"
It's a pretty standard question and has become a stereotypical one as well. We'll explore it further, but first, my larger question is this: Have you ever talked to your therapist about how you feel about the process of therapy? Doing so helps to bring the counseling work into the here-and-now. It may be difficult, annoying, or frustrating, but doing so will likely be helpful and, even better, healing.
Talking and Feeling
It can be hard to talk about painful events. If you're like many people who enter therapy, you've spent a good deal of mental energy NOT talking about those things. You may have been doing all you can to block how upsetting those feelings are, and now you're being asked to choose to focus on them. That's difficult (and not a little counterintuitive).
Another difficult part is to talk about the feelings that go along with these events. One way we protect ourselves is to explain our depression, our past traumatic event, even the annoying subway ride yesterday morning. To remember the event and then to be aware of what you were feeling during that time—that's difficult. Much better, it seems, to just say, "It happened, it's over, I'm not in the situation now and I don't want to feel that way again, so I'm not going to even talk about the feeling. Maybe I didn't even really have a feeling then. It was nothing."
While that way of thinking could get you through some of the time, it's hard to keep up the energy to maintain that. That doesn't mean it's not hard to talk about what you were—or are—feeling, though.
What's even harder than those two things?
Your feelings deserve to be felt. They deserve to act as your guide. They shouldn't be making all the decisions all the time.
For many, it's having the full expression of your feelings—regarding painful events or other ones—while being with another person. Not just talking about the event. Not just talking about your feelings about the event. But having the feeling. Getting angry, incredibly sad, sitting with shame. Not blocking yourself by pulling out one of the 101 ways you've been successfully using to cope.
Maybe you're having the feeling because it was triggered by talking about the event. Or maybe it was triggered by your therapist ending the session. Or forgetting your sister's name. Or skirting over something you thought was more important.
And that, right there, is when therapy is doing its best work. Certainly not at its most comfortable, but it's where the healing happens. It's where all the work begins to really come to fruition—a perhaps newfound ability to reconnect you with your feelings and to have someone witness that with you.
This doesn't mean you get stuck in them in some masochistic self-pity party, but that you start to become free from the control they have over you.
Conclusion
Your feelings deserve to be felt. They deserve to act as your guide. They shouldn't be making all the decisions all the time. We go to therapy when our struggle with our feelings seems to mean we are:
Feeling too much: Depression, responses to traumatic events, etc.
Feeling too little: Not grieving, feeling numb, etc.
You can add to the list if you want, but know that therapy should integrate these things. Not stop you from feeling angry or sad, but stop any one feeling from maintaining control over other aspects of your life.
That starts to happen when you are able to be aware of the feeling, have the feeling, and honestly express the feeling with your therapist.
© Copyright 2017 GoodTherapy.org. All rights reserved. Permission to publish granted by Justin Lioi, MSW, LCSW, GoodTherapy.org Topic Expert
The preceding article was solely written by the author named above. Any views and opinions expressed are not necessarily shared by GoodTherapy.org. Questions or concerns about the preceding article can be directed to the author or posted as a comment below.