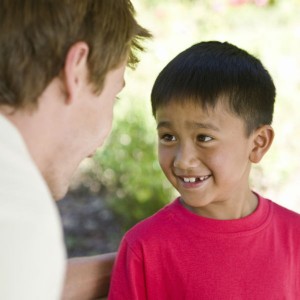 I work within the world of foster care. Kids we serve endure complex effects related to trauma from abuse, neglect, sometimes fetal drug/alcohol exposure, and the impacts of early development in a chaotic home environment.
Foster kids have complex needs, and we facilitate a number of treatment services. I call our multilayered approach "treatment scaffolding." In other words, we orchestrate a symphony of support to mitigate risk and catalyze healing.
Can Parenting Be 'Therapeutic'?
One of the most critical aspects of treatment—and this is no small truth, yet it is frequently minimized and even undermined within the foster care industrial complex—is the therapeutic care foster parents provide.
At the core of all parenting is the fundamental challenge to nurture both attachment and autonomy. Children need to learn how to bond emotionally with others, navigate appropriate boundaries, and self-soothe difficult emotions.
When foster parents intervene in ways that nurture confidence, responsibility, and positive social behavior, their efforts can powerfully impact a child's development and therapeutic progress.
Treatment Is a Story Unfolding
As a foster care treatment director, I encourage creative and playful parenting, confront misguided beliefs about foster kids' presenting symptoms, and cast vision encouraging foster parents to see a larger story in motion.
Recently, I sat and chatted with a foster teen girl who shared with me that her younger sister often lies to the foster parents. She told me that the foster parents immediately call her out on her false statements and stories and that this perpetuates a vicious cycle. She explained, "I always let my sister tell me all those lies, and she tells me everything that she doesn't feel safe to tell [the foster parents]. She doesn't trust to open up to them."
I asked, "If she trusts you and she tells you everything, why does she lie to you?" She shared with me that the foster parent "doesn't understand that when my sister is telling those lies, she just isn't ready to open up yet. It's her way of making sure someone is safe before she goes and lets them into her little world. If I am there for her and listen to what she has to say, even if it's not true, she knows I'm listening and that I love her, and pretty soon she always stops with the lies and starts telling me the truth. That's when she opens up a lot to me and talks to me about things that have happened to her and tells me how she's really feeling."
As I listened intently to the profound insight of this caring sister, I wished I had a recording I could share with our foster parents in training. Therapeutic care should seek first to nurture trust and broaden understanding; only then comes the carefully directed mission of increasing personal ownership and accountability. Often a therapist is well-positioned to coach foster parents through this gauntlet. Certainly, foster parents also need additional supports.
When a foster parent engages courageously in truly therapeutic care, they become in many cases the most vital and effective member of the child's treatment team. Therapeutic relationships with foster parents can act as a catalyst for healing changes in patterns of thought, emotion, and behavior, family relationships, and social decision-making.
One of the most important components of training that I provide to foster parents consists of reality-grounding principles that stretch their expectations and practical skills that prepare them to be disciplined.
Two of the simplest principles are often the most meaningful to foster parents:
"It's going to get worse before it gets better."
Providing treatment is helpful over the course of time, but it cannot remedy developmental deficits in the near-term. Especially when early childhood trauma has occurred, "you cannot," as it has been said, "un-ring that bell." In fact, in many cases treatment services such as therapy bring up emotionally difficult issues that stir up raw emotion.
"It's not about you."
Complex trauma results in chronic anxiety—internalized as depression, externalized as defiance, or both. Children who have endured trauma may, consequently, withdraw or explode as they navigate difficult emotional territory, and they need safe relationships where they can test trust and learn whether they will be accepted unconditionally through their grief, anger, and healing.
Ask the Right Questions
In foster care, especially in treatment foster care programs like mine where we serve children, teens, and young adults with intensive needs, we often focus on the negative effects of trauma and the defensive strategies foster parents can engage in to respond well to the most difficult behaviors and de-escalate crisis scenarios.
This type of training is critical, but with so much focus on posttraumatic stress at the root of problems, we so easily miss the enormous degree of posttraumatic resilience and strength showing up so regularly and beautifully.
Heather Forbes, a prominent advocate for therapeutic parenting in the field of foster care and adoption, frequently tells foster and adoptive parents that the paradigm for parenting a child who has experienced trauma must completely change, that we get the wrong answers because we ask the wrong question.
She said the question we ask is: "How can I change this child's behavior?"
She cautioned that as long as we ask that question, we will get nothing but a vicious cycle of power struggle, distancing, and further deterioration of attachment.
She said the two best "right" questions are: (1) "What is driving this child's behavior?" and (2) "What can I do to improve my relationship with this child?"
When we approach those two questions as our starting point, we find ourselves better prepared to encounter and facilitate opportunities for healing of trauma and change of behavior to begin.
© Copyright 2014 GoodTherapy.org. All rights reserved.
The preceding article was solely written by the author named above. Any views and opinions expressed are not necessarily shared by GoodTherapy.org. Questions or concerns about the preceding article can be directed to the author or posted as a comment below.