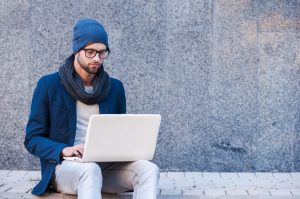 If you are reading this, chances are you are thinking about starting counseling. You likely have questions. You may feel overwhelmed.
First, congratulations on making this decision! Beginning counseling is an important step in healing and reaching your goals.
To help make your journey feel less daunting and intimidating, in this article I'll provide a road map of the most important things to consider in selecting the right therapist for you. I will also offer a checklist of the most important information to obtain when interviewing therapists. And, finally, I'll go over some of what you can expect to happen during your first counseling appointment.
Consider What You Want and Need
The first step is to think about the kind of counseling you will benefit most from. Similar to the medical profession, some counselors have areas of specialty while others may consider themselves generalists, meaning they can address many issues without specializing in any particular types of treatments. Some counselors work with a particular age group, such as children and adolescents only.
After you have defined your needs and created goals for yourself, the next step is to identify potential counselors. There are several ways to do this, and many find looking through online directories such as GoodTherapy.org to be helpful. You can search by, among other factors, geographical area and the needs you identified. Reading through the profiles will give you a sense of each counselor's specialty, training, and philosophical approach. These pieces of information are crucial in making a short list of counselors to contact. Consider, also, whether the gender of the counselor matters to you.
Counselor Interview Checklist
Once you have made a short list, the next step is to begin interviewing counselors. That's right: therapists work for you, and thus most counselors will invite you to talk with them before scheduling an appointment. Be sure to ask about their philosophy of treatment, if they have helped others with a similar need, and specifically how they plan to help you meet your goals. (Other potential considerations are explored in depth here.) Your line of questioning might begin with something like, "I am a 45-year-old divorced woman, and I have struggled with anxiety since my daughter went away to college. How can you help me?"
Here are some other questions to consider as you interview therapists to find the best fit:
Is the counselor licensed to practice? What certifications or credentials do they have?
What age range does the counselor work with?
What specialty or specialties does the counselor have?
What therapy types or modes are they trained in? Ask for an explanation of anything you don't understand.
How long has the counselor been in practice?
If after starting treatment the counselor finds they can't help you with something, how would they handle that?
Are the location and office hours convenient or workable for your schedule?
What are the fees? Does the counselor participate with insurance? If not, will they provide you with a receipt to submit to your insurance carrier for reimbursement?
Do you feel good about how the counselor responded to your inquiries?
These questions, repeated and answered over a few phone calls to a few different counselors, should help identify a therapist you feel comfortable enough with to schedule an appointment.
How Your First Session Will Go
You may be wondering what your first appointment will be like.
You should have a clear understanding of what the plan involves and what you will be required to do. If at any time this is unclear to you, ask for clarification.
Counselors must follow local and federal laws and ethics codes which provide guidance to the counselor and to you, the person seeking services. These guidelines require therapists to fully explain all of your rights, in writing, at your first session. Additionally, you can expect to complete paperwork known as "informed consent." The purpose of this document is to fully inform you about all aspects of entering into a counseling relationship. The informed consent document will cover what you can expect from counseling, information about confidentiality, cancellation policy, fees, how to contact the counselor, and storage of records.
Federal law requires that you receive a notice of privacy practices for your records. Counselors are required to review this information with you and provide a copy for your records. You will also be asked to provide personal information about yourself, which may include details regarding the issue that brought you to therapy as well as your contact information, insurance information, and other information. You may be asked to sign a release of information form giving permission for the counselor to speak with other mental health providers and your primary care physician.
The first session or two will likely focus heavily on learning about your personal and emotional history, and working jointly to set goals and create a treatment plan. This is an important part of the process, as it provides direction and structure to help meet the goals you set. You should have a clear understanding of what the plan involves and what you will be required to do. If at any time this is unclear to you, ask for clarification.
After a period of time working with a counselor (refer back to your goals and timeline), you should experience some relief of symptoms. If you do not, don't hesitate to tell the counselor so an adjustment can be made.

The preceding article was solely written by the author named above. Any views and opinions expressed are not necessarily shared by GoodTherapy.org. Questions or concerns about the preceding article can be directed to the author or posted as a comment below.