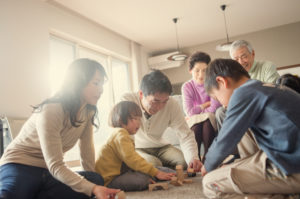 Do you believe your therapist understands you well enough to provide quality treatment? Does your therapist understand what makes you you?
A good psychotherapist respects the differences in how each person in therapy sees and functions in the world. Everyone has a unique identity and set of needs, thoughts, beliefs, values, rituals, and influences.
Understanding and appreciating this is part of what comprises cultural competence. Appearances alone cannot account for culture, as culture may or may not be readily apparent. This is why the first stages of contact between a therapist and a person in therapy are so important. Gathering pertinent information about a person in therapy helps to foster a trusting alliance and makes the therapist aware of factors—such as cultural expression, experiences, background, diction, concerns, and goals—that may be important to be aware of or that might be fertile ground for exploration.
Here are seven areas your psychotherapist should (and likely will) consider in an effort to provide quality treatment:
Have you been in therapy previously? If so, the therapist may be interested in knowing what your experience was like. What did you expect from your therapist? When searching for a therapist, what do you look for or require (referrals, race, gender, experience, credentials, location, fees, etc.)? If you tried psychotherapy in the past, what worked? What didn't? What made you comfortable or uncomfortable? How do you expect to know when it is time to end your therapy?
How do you identify in the world? What is your race, gender, sexual orientation, and financial status, if relevant? What aspects of your identity or culture do you believe are important to consider in therapy to ensure you feel heard, understood, and responded to appropriately?
In times of need, where does your help come from (doctors, clergy, family, friends)? What are your spiritual and religious beliefs, traditions, and customs? How does your family of origin influence your belief system? What does your family believe about psychotherapy? Have you or your family held any stigmas about psychotherapy?
Have you been hurt? Is there discrimination, racism, or oppression in your past? Have you experienced trauma or betrayal of trust? A timeline of when the hurts occurred may be helpful.
How do you see death and dying? What do you believe happens when people die? Do you fear death? Or do you view death as merely necessary to live?
What do you believe will be different about you when you terminate treatment? Your therapist should be able to help you understand and address your presenting problem. Has your presenting problem changed? How will you know when you are progressing? What was your anticipated duration of treatment? How will you continue to nurture yourself when treatment ends? What will self-care look like?
What about your physical health? Your therapist may or may not render a mental health diagnosis, but any general health concerns should be considered in the context of emotional health. How comfortable are you seeing health care providers?
A culturally competent psychotherapist provides clear boundaries and knows their limitations. Questions posed to a person in therapy should be objective, and assumptions should be avoided. Ultimately, it's about looking at a person's whole self and what makes them them.
Fostering trust in the therapeutic relationship is essential and begins the moment therapy does. With a trusting relationship, the person in therapy may feel more emboldened to open up and embrace what can be a difficult process.
There are no cookie-cutter people (or groups). Psychotherapists must be culturally attuned and respectful of differences when working with minorities.
In some cases, appropriate self-disclosure from the therapist may benefit efforts to relate. If your therapist cannot relate to you on some level, empathy—a critical component of therapy—may be harder to come by. Empathy goes a long way toward strengthening trust.
A good therapist may use reflective listening by summarizing their view of what you have expressed. The therapist may wait for your response or ask for feedback or clarification to confirm their understanding. This process aids in effective and honest communication, a fundamental sign of a productive therapeutic alliance.
A psychotherapist will know their treatment plan is working when the person in therapy reports progression toward goals. The therapist's job is to consciously work toward the purpose of therapy, and in so doing work in the best interests of the person in therapy. Cultural competence can only aid those efforts.
Conclusion
There are no cookie-cutter people (or groups). Psychotherapists must be culturally attuned and respectful of differences when working with minorities. Cultural competence may help foster trust in the therapeutic alliance. With trust and conscious effort on the part of therapist and person in therapy, therapeutic goals are well within reach.
© Copyright 2017 GoodTherapy.org. All rights reserved. Permission to publish granted by Janelle Johnson, MA
The preceding article was solely written by the author named above. Any views and opinions expressed are not necessarily shared by GoodTherapy.org. Questions or concerns about the preceding article can be directed to the author or posted as a comment below.