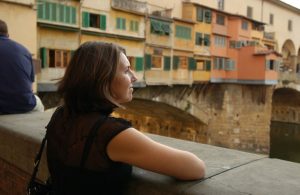 I have a healthy concern for many people's view of emotion. This view suggests that emotion means being irrational, negative, out of control, subject to the whims of others who "make" us feel things, and holds that being emotional is generally a sign of weakness or abnormality.
Being a professional counselor affords me a unique position from which to view the dangerous byproducts of this view. I'd like to start the process of reframing emotion and putting it into a healthier context that allows us to learn and grow.
What I'll tackle first is the eons-old disparagement that emotions are irrational and therefore inferior to intellect. This argument states that emotions have no reason within them at all and that, because of this, an emotional person loses control. Furthermore, the thinking goes, the way to regain one's composure and control is to push away or get rid of emotions as fast as possible.
Suffice it to say this belief stems from a practice of demonizing the body and our baser instincts. What this view does get right is that our bodies are storehouses for powerful energies. Left unchecked and ignored, these energies can turn into juggernauts that can destroy and create chaos. The key point to recognize here is that these powerful energies get built up through a willful practice of emotional self-denial and from not realizing the true sources of our emotions.
Seen from a healthier vantage point, we begin to see the truth that emotions come from and are energetic expressions of our beliefs. Although it can take considerable time and effort to discover this truth, effective counseling or psychotherapy and meditative techniques are designed for just this sort of discovery. Myriad techniques work toward helping us create space between our thoughts and our reactions to them.
An example helps here. Let's say you react strongly to people who frown at you. Every time you notice someone frowning around you, you assume it means he or she doesn't like you or disapproves of something you did or said. This, in turn, causes you to feel ashamed or anxious. Notice that the belief you have creates your emotions. Because of your possible (if not probable) misinterpretation of the other person's behavior, you stay in a semi-constant emotional state of anxiety and shame.
Seen from a healthier vantage point, we begin to see the truth that emotions come from and are energetic expressions of our beliefs.
Now imagine that, rather than personalizing other people's facial expressions, you develop an attitude of curiosity. With this curiosity, you can do many things. One thing you might do is, much like bird watching, set a goal of noticing as many frowning faces as you can. What would you feel now? Perhaps interest, perhaps amusement, perhaps even happiness if you beat yesterday's record.
Taking this curiosity one step further, imagine you generally wanted to know why the person is frowning. Instead of anxiously staying in your head, mind-reading and creating a story that may not be true, you become inquisitive and talk to the person. You discover that he or she lost a job, forgot where he or she parked, or something else that has absolutely nothing to do with you. Because you let go of the perspective that everyone is judging you and embraced curiosity instead, you connect with someone. Now you feel close, empathetic, and connected.
Emotions are actually very rational, as they spawn directly from our belief systems and attitudes. Put differently, emotions are logical and reasonable extensions of our beliefs. The issue lies in not being mindful of our beliefs. When we aren't being mindful of our beliefs, the emotions seem to pop from out of nowhere or seem to be caused from the outside. Knowing that our thinking creates emotion puts us on a path toward taking control of our lives.
© Copyright 2015 GoodTherapy.org. All rights reserved. Permission to publish granted by Joshua Nash, LPC-S, Anger Management Topic Expert Contributor
The preceding article was solely written by the author named above. Any views and opinions expressed are not necessarily shared by GoodTherapy.org. Questions or concerns about the preceding article can be directed to the author or posted as a comment below.