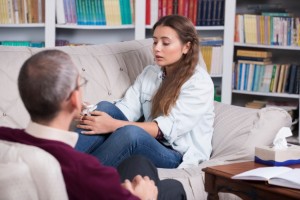 A therapist is only as good as the research available to him or her, but research trends don't always reflect therapists' interests. A new study published in Psychotherapy endeavors to learn what sorts of research psychotherapists seek.
What Do Therapists Want to Learn About?
To explore what therapists are most interested in learning about, researchers recruited 82 psychotherapists. The therapists separated into 10 focus groups to discuss research topics related to their practices. The study's authors used the data from these focus groups to produce a list of 41 survey items. They recruited 1,019 psychotherapist participants to take the survey, allowing participants to rank each survey item in terms of importance to his or her practice.
Though neuroscience research continues to be among the most popular and sensationalized topics in psychotherapy, most respondents were more interested in other research areas. Therapists were most interested in the therapeutic relationship itself. This should come as no surprise, especially in light of research suggesting that the therapeutic relationship is the strongest predictor of success in therapy—more important than client factors, therapist factors, or the specific treatment approach.
Ranking a close second was research into therapist factors that affect the success of therapy, such as professional development, time spent researching the challenges of people in therapy, and the therapist's interaction style. Therapists reported a strong interest in professional development topics.
Six additional topics also ranked high on the list. Therapists reported that they wanted more research into client factors, mental health stigma and barriers, technology and adjunctive interventions, monitoring client progress, matching clients to the right therapists, and treatment manuals.
The Central Role of the Therapeutic Relationship
Researchers also conducted focus groups to share the results of the research. Focus group participants weren't surprised by the top-ranked topics of interest, with many reflecting on the importance of the therapist-client relationship in their own practices.
Andrew Archer, LCSW, a GoodTherapy.org Topic Expert contributor who specializes in mindfulness and contemplative approaches to therapy, said the relationship between a therapist and the people he or she works with in therapy is fertile ground for more research.
"The strength of the therapist-client relationship in psychotherapy creates change," Archer said. "Agreeing with the Tasca et al. (2014) findings, I would like more research around therapeutic relationships and mechanisms of change to prove this point. This concept is integral for new clinicians and students of psychotherapy to understand that the applied theory accounts for roughly 10% of the difference in clients getting better. Social work graduate students I instruct tend to get hung up on 'What intervention should I use?' and curricula neglect the importance of a good bedside manner."
Sharon Glassburn, MA, MFT, who specializes in LGBT and sexual identity issues, highlighted the need to consider the interests of a diverse group of therapists.
"If medicine is a 'soft science,' psychology is a squishy one," Glassburn said. "Therapists' access to research and ability to consume literature critically varies so broadly, too. This study primarily sampled psychologists, who tend to receive more research-based training. Life after grad school focuses on continuing education and professional journals, but depending on your discipline, it's really quite easy to surround yourself with information that only confirms your preexisting framework and beliefs. I would have liked to see more representation from community mental health agencies, as in the U.S. their hands are often tied by modalities and procedures related to what insurance will cover, and these issues are indeed a public health concern."
References:
Evidence-based therapy relationships. (n.d.). Retrieved from http://www.nrepp.samhsa.gov/Norcross.aspx
Miller, S. D. (2015, January 26). What do clinicians want anyway? Retrieved from http://www.scottdmiller.com/behavioral_health/what-do-clinicians-want-anyway/?utm_source=sendinblue&utm_campaign=WHAT_DO_CLINICIANS_WANT&utm_medium=email
Tasca, G. A., Sylvestre, J., Balfour, L., Cyurlia, L., Evans, J., Fortin-Langelier, B., … Wilson, B. (2014). What clinicians want: Findings from a psychotherapy practice network research survey. Psychotherapy.
© Copyright 2015 GoodTherapy.org. All rights reserved.
The preceding article was solely written by the author named above. Any views and opinions expressed are not necessarily shared by GoodTherapy.org. Questions or concerns about the preceding article can be directed to the author or posted as a comment below.