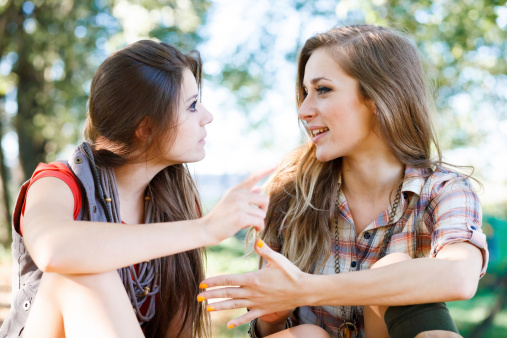 "I ka olelo ke ola, ika olelo ka make."
(In the word there is life; in the word there is death.)
—Ancient Hawaiian saying
Words are potent. When you interact with others, each person enters into a dance-like process composed of words and gestures—a dance that conveys information.
This dance transmits meaning, meaning that can clarify, calm, encourage, uplift, confuse, frighten, discourage, or depress. The purpose of this article is to encourage you to use words purposefully to help improve your relationships—to be mindful of the power of words to help or harm.
Why Effective Communication Skills Matter
Communication is a process by which information is shared between individuals using a system of mutually understood symbols, signs, or behavior. Effective communication skills are critical to the satisfaction and success of your personal and professional life. When the quality of a relationship begins to deteriorate, one of the most frequent causes relates to poor communication.
Improving your communication skills can enhance the quality of nearly any relationship—marital, parental, intimate, social, or business. Improving these skills can:
Increase your success at achieving and maintaining rapport
Enhance the intimacy of your relationships
Increase the accuracy of information exchanged
Enhance mutual respect
Positively impact desired outcomes
Lower frustration and stress for all involved
Provide a good example for others
Poor communication has the opposite effect. It can:
Erode the quality of almost any relationship, making it more difficult to achieve and maintain rapport
Serve as a barrier to intimacy
Lead to misinterpretations and misunderstandings, dissatisfaction, and hurt feelings
Damage respect
Work in ways contrary to your stated desires
Increase stress
Provide a poor example for others
A Key to Interpersonal Communication
Communication is mutually interactive—it is interpersonal. Other people are not objects to be spoken at, they are people to be spoken with. One key to mutually respectful, relationship-enhancing communication is to remember that in nearly every encounter, the other person wants to be seen for who he or she is, listened to and heard, respected and appreciated.
Each individual—whether spouse, partner, child, parent, customer, or colleague—wants to feel as if he or she matters enough for you to offer a few minutes of your undivided attention. In each encounter, the other person is listening not only to the content of what is being communicated, but to how he or she is being treated.
Personal Reflection
You are encouraged to spend time reflecting on your experience communicating with others, contemplating questions such as:
In your various roles as spouse, parent, child, friend, colleague, etc., are your experiences communicating with others mostly effective, respectful, and mutually satisfying? If so, why? What are you doing and/or not doing that contributes to this satisfying experience? List some of the main characteristics or skills that contribute to your success. Identify areas that need improvement.
If your overall experience of communicating with others has been less effective, and perhaps more stressful than satisfying, why do you believe that is the case? What could you do to increase satisfaction and lower stress?
Identify someone you believe communicates more effectively and respectfully with others than you. What does the other person do and say (or not do and not say) to encourage effective communication? What does this person say or do differently than you? List some of the differences and imagine how you could cultivate these characteristics and skills.
What is one thing you could do today that would help you improve the quality of your communications with the people most important to you? What could you do or say to help them feel more seen, heard, valued, and understood?
What a Hospice Patient Taught Me about Communication
As a medical social worker, my first hospice patient was a 4-foot-9, hearing-impaired, feisty, 101-year-old woman. During the first few months of our professional relationship, she hardly spoke to me. In the final few weeks of her life, though, she began to take me into her confidence. Shortly before her death, she shared that for her, the hardest part of living over a century was that she had outlived nearly every person she had ever known—everyone with the exception of her two sons (who at that time were nearing age 80).
One key to mutually respectful, relationship-enhancing communication is to remember that in nearly every encounter, the other person wants to be seen for who he or she is, listened to and heard, respected and appreciated.
This was a woman who had lived through the introduction of the automobile, women's rights, the electrification of planet earth, the birth of talking movies, World Wars I and II, nuclear energy, civil rights, the Vietnam war, the invention of personal computers, the development of the Internet, and the invention of cell phones.
She called me to her bedside one late afternoon. With a voice barely audible, she pointed her bony index finger at me and whispered, "Timothy, for the first few months after we met, I didn't like you much"—long pause—"but I want you to know something." Another long pause. "You're all right!"
Those precious words were the last she ever spoke to me.
Why did her feelings toward me change? I don't really know. Was it because of the respect I had shown her? Was it because when she spoke, I gave her my full and undivided attention? Was it because—by my words and actions—I communicated my belief that her agenda was more important than mine? All I know for sure is that week after week, I just kept showing up, letting her know I cared, and was present if she felt like talking. I offered her person-centered, respect-based communication—the same style of communication that has helped my marriage to thrive for over 30 years.
The take-away? To improve the quality of your relationships, improve the quality of your communication.
© Copyright 2015 GoodTherapy.org. All rights reserved.
The preceding article was solely written by the author named above. Any views and opinions expressed are not necessarily shared by GoodTherapy.org. Questions or concerns about the preceding article can be directed to the author or posted as a comment below.