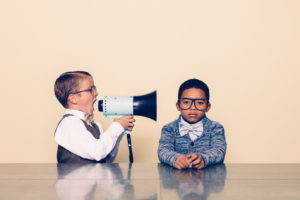 People may overstate their negative emotions in surveys, according to research published in the Proceedings of the National Academy of Sciences.
Studies that rely on self-reports present multiple issues. People may not be honest about their feelings, even when the survey is confidential. They might give answers designed to improve their self-esteem or please investigators. Nevertheless, mental health research often relies on surveys to gauge people's emotions. The latest research suggests that researchers should explore alternatives to surveys when possible.
Does Survey Data Exaggerate Negative Emotions?
The study involved four separate trials. The smallest group had 141 participants, and the largest had 870. In each trial, researchers gave participants multiple surveys about their anxiety, energy levels, and physical symptoms (such as headaches).
One study focused on law school graduates preparing for the bar exam. Two other studies included medical students preparing for challenging tests. A fourth trial presented bi-monthly surveys to college students throughout an academic year.
Researchers expected that, as the exams approached, negative symptoms like stress would increase. Yet in all four trials, participants reported more symptoms the first time they completed the survey. This pattern was consistent regardless of how close they were to a stressful event. Even law graduates who took their first surveys after the bar exam reported higher anxiety levels.
The study authors suggest there is a reporting bias with emotional survey data. In other words, people may exaggerate their negative emotions the first time they take a survey. Subsequent surveys may capture emotions more accurately or at least involve less exaggeration.
Making Survey Data More Reliable
The study authors encourage researchers to be aware of the reporting bias present in first surveys. Holding multiple surveys may give clearer data on participants' emotions. Improved survey protocols could produce more accurate research overall.
References:
Shrout, P. E., Stadler, G., Lane, S. P., McClure, M. J., Jackson, G. L., Clavel, F. D., . . . Bolger, N. (2017). Initial elevation bias in subjective reports. Proceedings of the National Academy of Sciences, 115(1), E15-E23. Retrieved from http://www.pnas.org/content/early/2017/12/12/1712277115
We overstate our negative feelings in surveys, new research shows. (2017, December 18). Retrieved from http://www.nyu.edu/about/news-publications/news/2017/december/we-overstate-our-negative-feelings-in-surveys–new-research-show.html

The preceding article was solely written by the author named above. Any views and opinions expressed are not necessarily shared by GoodTherapy.org. Questions or concerns about the preceding article can be directed to the author or posted as a comment below.