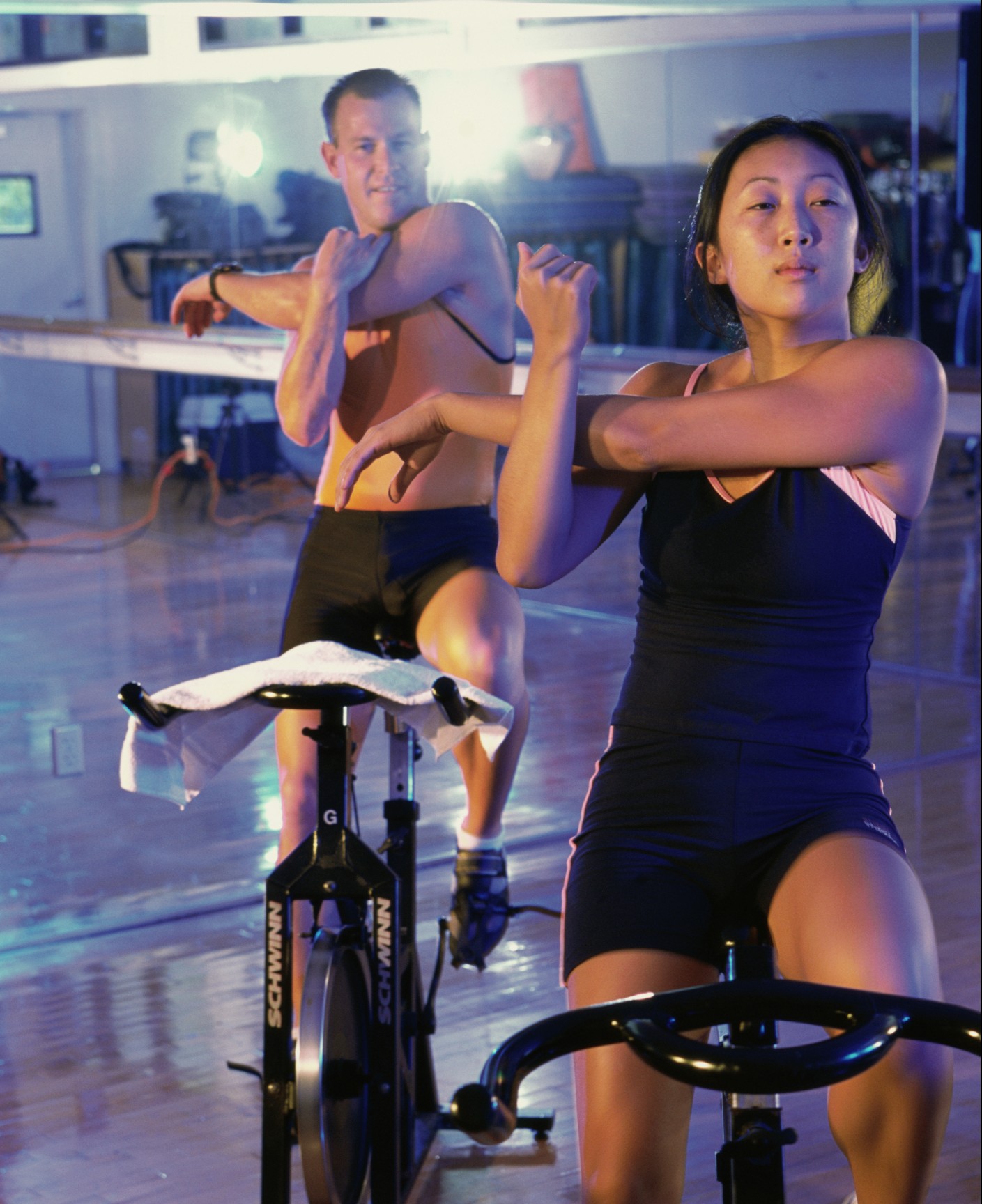 Exercise could enhance neuroplasticity, according to a small study published in Current Biology.
Neuroplasticity is a measure of the brain's ability to change with experience. When learning a new language or mastering an instrument, the brain may create new neural connections or increase the density of old ones. Neuroplasticity is vital for memory and learning. Brain plasticity tends to decline with age, particularly in brain regions that mediate sensory input.
Can Exercise Help the Brain Change?
Claudia Lunghi of the University of Pisa in Italy, one of the study's co-authors, was inspired by previous research showing how physical activity could increase neuroplasticity in laboratory animals. Lunghi partnered with Alessandro Sale of the National Research Council's Neuroscience Institute to test the role of exercise in neuroplasticity for humans.
The team recruited 20 adults to perform two deprivation tests. In the first, participants reclined in a chair and watched a movie with an eye patch over one eye. In the second test, participants—still wearing an eye patch—exercised on a stationary bike for 10-minute intervals during the movie.
How Exercise Affects the Brain
Lunghi and Sale caution that more research is necessary to test these results. They hope their research could eventually help people with brain and eye conditions, including those with amblyopia—the technical term for lazy eye.
They believe GABA, an inhibitory neurotransmitter, might explain the results. Exercise may reduce levels of GABA, and this reduction could make the brain more responsive and receptive to change.
References:
Lunghi, C., & Sale, A. (2015). A cycling lane for brain rewiring. Current Biology,25(23). doi: 10.1016/j.cub.2015.10.026
Physical activity may leave the brain more open to change. (2015, December 10). Retrieved from http://www.eurekalert.org/pub_releases/2015-12/cp-pam113015.php
© Copyright 2015 GoodTherapy.org. All rights reserved.
The preceding article was solely written by the author named above. Any views and opinions expressed are not necessarily shared by GoodTherapy.org. Questions or concerns about the preceding article can be directed to the author or posted as a comment below.