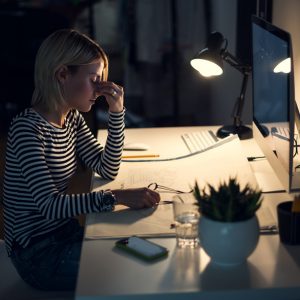 Research shows stress can play a key role in seizures. Studies have linked chronic stress to the emergence of epilepsy, identifying stress as a major factor in seizure susceptibility. Now, new research published in the journal Seizure affirms stress is a common trigger for seizures in people with epilepsy.
The study analyzed previous research on the topic and consistently found a strong association between stress and seizures. Researchers included 21 previous studies—beginning in the 1980s and continuing through the present day—in their analysis. Early studies, which used daily logs, found participants reported more seizures on high-stress days. A 2002 study found children living during the early 1990s war in Croatia had more seizures than those living in other areas. Ten years after the first seizure, children no longer living in a war zone had fewer seizures.
People who experienced stress-related seizures reported higher overall levels of anxiety. The study's authors highlight the role of stress management in managing epilepsy.
Previous research links naps of 30 minutes or less to greater productivity. A new survey of more than 1,000 people has found people who take short naps during the day are more likely to feel happy than those who take long naps or no naps.
Forty percent of people who take antidepressants stop taking them within the first three months, often due to side effects or inadequate improvement. A blood test may help clinicians choose treatment that is more likely to be effective. According to a study of 100 people, testing C-reactive protein (CRP) levels can help clinicians determine a medication that is more likely to be effective for an individual person with depression.
"Walk and talk" therapy, which blends light outdoor exercise with traditional psychotherapy, is increasingly popular. Therapists who offer this program say it can help people in therapy get unstuck, offering a change of environment and pace that can support greater insight. Little research exists on "walk and talk" therapy, but the American Psychological Association lists some benefits and potential drawbacks.
According to a study of 159 people, common cold symptoms may feel worse when people are lonely. The size of a person's social network did not matter in the study. Instead, the experience of loneliness, as measured by the Short Loneliness Scale, was the relevant factor.
Chronic negative thinking can harm mental health, triggering depression, anxiety, and other mental health conditions. But research suggests it is possible to change people's thought habits, helping negative thinkers become more positive. Approaches that change thought patterns can offer improvements in both mental and physical health.
Many prisons and jails use solitary confinement, leaving prisoners isolated for long stretches of time—sometimes for years. The effects of life in solitary confinement can be devastating for mental health, lasting well beyond the period of confinement.
© Copyright 2017 GoodTherapy.org. All rights reserved.
The preceding article was solely written by the author named above. Any views and opinions expressed are not necessarily shared by GoodTherapy.org. Questions or concerns about the preceding article can be directed to the author or posted as a comment below.