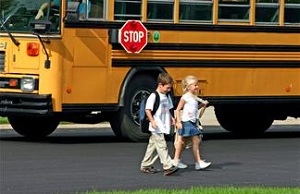 When it comes to childhood sexual abuse, the statistics speak loudly on a largely silenced issue. The American Psychological Association, using Center for Disease Control data (2005), reports that approximately 1 in 6 boys and 1 in 4 girls have been sexually abused before the age of 18. The World Health Organization, in its October 2002 report titled Violence and Health, states 20% of women and 5%-10% of men worldwide have been sexually abused as children.
Yet, except for recent coverage of the Sandusky scandal, we see hardly any news stories covering childhood sexual abuse. As a society we shy away when survivors speak about their abusive experiences. Victims are silenced individually in consulting rooms when professionals fail to ask, "Have you ever been a victim of sexual abuse?" and institutionally through religious organizations or schools that tolerate abuse (e.g., Miramonte Elementary, Penn State). We need to do better as a society when it comes to facing and ending childhood sexual abuse.
Talking about childhood sexual abuse is difficult. Perhaps, on some level, we believe if we do not talk about it, it does not exist. Or, perhaps the fact that many cases of childhood sexual abuse often involve incest creates an aversion to discussing it. Whatever the reason for our avoidance, in order to stop it, we need to talk about it. We need to allow our friends, coworkers, relatives, and patients to openly discuss the trauma, rather than allowing them to carry the pain in silence. We also need to demand accountability from institutions we trust to protect our children, not abuse them.
The secrecy of childhood sexual abuse contributes to the inability of victims to move on and to realize they were not at fault. To be able to move from victim to survivor, someone who has suffered childhood sexual abuse has to understand the trauma, process it, and turn it into a memory.
For victims, however, the trauma lives on as if it were happening in the here and now. In the case of childhood sexual abuse, this often entails flashbacks, the inability to have healthy sexual relations, and a deep sense of being damaged. Worse, the silence often meeting those victims who do come forward can break an already-wounded human. An example of this can be seen in the Sandusky case at Penn State.
Fairbairn's (1952) perspective may be the most useful in better understanding what happens to victims of childhood sexual abuse. He points out that victims of trauma cling to their original unsatisfying/punishing relationships by suppressing themselves and their own needs. They also tend to adapt their needs to the needs of the other party.
In simple terms, if your caretaker was not able to protect you from childhood abuse or worse, inflicted the abuse, you are more likely to blame yourself for it. In the process you may have "protected" the person who inflicted the pain by believing it was your fault, that you must have done something wrong. If the only possible source of nurturance and validation is destroyed (by your abuser or the caretaker who is not able to protect you or listen to you), you create what Fairbairn calls the "moral defense"—you blame yourself and defend your caretaker/abuser for the damaging aspects of the relationship.
Framed in such terms, the answer to the question posed by the victim is "it is better to be a sinner in a world ruled by God than to live in a world ruled by the Devil. A sinner in a world ruled by God may be bad; but there is always a certain sense of security to be derived from the fact that the world around is good and God is in His heaven and All is Right in the world!; and in any case there is always a hope of redemption." (Fairbairn, 1952, pp. 66-67).
What this means for adult survivors is that later on in life, a shadow of this internal conflict causes further interpersonal problems and alters the adult survivor's sense of what constitutes a healthy relationship. Therapy can help in the healing process. To borrow Fairbairn's analogy to God, therapy can be a place where the task of the therapist is that of exorcism and the casting out of devils. The release of the internalized "badness" from the unconscious is one of the chief aims of psychotherapy.
Having said that, I want to go a step further and urge all of us to become advocates for change. I deeply believe in the healing power of therapy and think anyone, abused or not, can benefit from it. But the personal will always be political. Therapy alone is not enough.
As a society, we need to be more aware of childhood sexual abuse and demand that religious institutions, schools, etc., are held accountable when it comes to protecting and reporting sexual abuse. We can all effect change in these institutions by starting with critical self-reflection—drawing connections between individual acts of abuse and systemic forms of oppression. By analyzing how patriarchy[1] and strict gender roles contribute in a systemic way to the abuse, we can begin conversations that envision egalitarian, nonexploitative relationships.
We need to be able to talk about childhood sexual abuse and to allow victims to tell their stories. By not silencing the victims and overcoming our own avoidance to hearing these stories, we lay the necessary groundwork for victims to reposition themselves regarding the abuse, to process and to understand they were not the instigators of abuse. Removing the stigma of childhood sexual abuse is the beginning of the healing process.
It is up to all of us to end childhood sexual abuse. Whether you encourage your friends to talk about it or you decide to go to therapy, join a support group, support legislation calling for more accountability, or speak up in your religious community, always remember: Change starts at home.
References:
Centers for Disease Control and Prevention. (2005). Adverse childhood experiences study: Data and statistics. Atlanta, GA: Centers for Disease Control and Prevention, National Center for Injury Prevention and Control. Retrieved July 5. 2012, from http://www.cdc.gov/ace/index.htm.
Fairbairn, W. R. D. (1952c). The repression and return of bad objects (with special references to the "war neuroses"). In: Psychoanalytic studies of the personality (pp.59–81 ).London: Routledge & Kegan Paul (Original work published 1953).
World Health Organization. (2002). World Report on Violence and Health. Geneva: WHO. Retrieved July 5, 2012.
---
[1] By emphasizing commodity and possession, patriarchy creates social relations where some people have power over others (men over women, whites over blacks, etc.) enabling us to treat others as objects, not subjects.
© Copyright 2012 GoodTherapy.org. All rights reserved. Permission to publish granted by Silvia M. Dutchevici, MA, LMSW, Therapy for Abuse/Survivors of Abuse Topic Expert Contributor
The preceding article was solely written by the author named above. Any views and opinions expressed are not necessarily shared by GoodTherapy.org. Questions or concerns about the preceding article can be directed to the author or posted as a comment below.