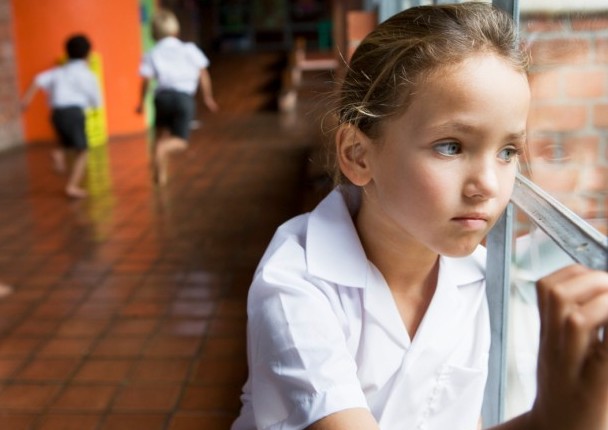 As much as 13% of the adult population struggles with social anxiety. Social anxiety can make it difficult to make friends, leading to feelings of isolation that can make the anxiety even worse. According to new research, though, people with social anxiety disorder may underestimate their friendships.
Researchers evaluated 112 participants who either had or did not have social anxiety. Each participant brought a friend who agreed to participate in the study. People with social anxiety rated their friendships as more troubled than the friends they brought with them did. Interestingly, the friends of people with social anxiety were often unaware of how much their friends struggled with anxiety.
The study's authors point out that when people with social anxiety perceive their friendships as low quality or troubled, they may suffer deficits in self-esteem that undermine further attempts at making or retaining friendships.
Though media coverage of mental health among children gives the impression that mental health conditions are increasingly common among children, a Canadian study has found otherwise. The study included 11,725 children ranging in age from 10 to 15. Researchers evaluated children in the 1990s and in the 2000s and found that, compared to kids in the 1990s, kids have a slightly lower rate of depression. Hyperactivity, though, had significantly increased. 
"The X Factor," a popular talent show, is receiving criticism for its portrayal of mental health issues. As part of the show's Halloween performance, participant Lola Saunders recently performed Gnarles Barkley's Crazy as dancers performed in straitjackets. This performance offers a stereotypical and stigmatized view of people who need mental health care. When Cheryl Fernandez-Versini, one of the show's judges, was asked how the performance related to Halloween, she remarked that because the performance involved "crazy" people, it fit the Halloween theme. 
Couples in troubled relationships may not accurately remember details of their relationships, according to a 9-month study of 232 heterosexual couples. Couples who were moving toward marriage and growing closer more accurately remembered details of their relationships than couples whose relationships had stagnated or gotten less close.
Church youth groups are frequently small and intimate, led by youth pastors to whom children may turn when they need help. According to a survey of 94 youth pastors, whose congregation sizes ranged from 45 to 8,000, youth pastors report that they feel poorly equipped to help children who struggle with mental health challenges. 
A British study of 9,00 seniors has found that a sense of meaning and purpose could help people live longer. Nine percent of people who reported a strong sense of purpose died during the study, compared to 29% of people who did not feel a strong sense of purpose. 
One in five students report taking Modafinil, a stimulant drug which some students believe can improve academic performance. According to a study which compared 32 people who took the drug to an additional 32 who took a placebo, though, the drug might actually impede performance. Each participant took the Hayling Sentence Completion Test, but those who had taken Modafinil had slowed reaction times that undermined their academic performance.
With the assistance of an NCAA grant, the University of Michigan recently launched a pilot program to tackle mental health issues among student athletes. The program has two key components: a system of drop-in support groups where student-athletes who are struggling can seek help, and a series of videos featuring student athletes talking about mental health issues. For example, in the video below, former swimming captain Kally Fayhee discusses her struggle with disordered eating.
© Copyright 2014 GoodTherapy.org. All rights reserved.
The preceding article was solely written by the author named above. Any views and opinions expressed are not necessarily shared by GoodTherapy.org. Questions or concerns about the preceding article can be directed to the author or posted as a comment below.