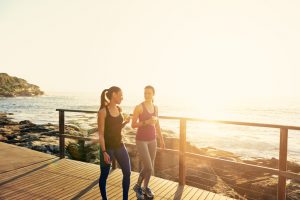 Did you know 1 in 5 American adults will face a mental health condition—major depression, anxiety, ADHD, bipolar, or schizophrenia, to name a few—in their lifetime? While you may not have realized mental health concerns are so common, you may be aware people diagnosed with these conditions are often less likely to be hired, may be seen as irresponsible, are less likely to be able to find safe and affordable housing, may be viewed as violent and aggressive, and are often alienated in general.
Were you also aware that, as of 2012, about half of all American adults, or 117 million people, had one or more chronic health conditions? According to the Center for Disease Control, 7 of the top 10 causes of death in 2010 were a result of chronic disease. Chronic illnesses—conditions that cannot be cured—include arthritis, heart disease, fibromyalgia, and diabetes, among others. People diagnosed with chronic illnesses might often choose not to disclose their condition in order to avoid being treated differently or stigmatized.
May is National Mental Health Awareness Month, and this awareness campaign works to draw attention to these facts and others, in order to fight stigma, provide support, educate the public, and advocate for equal care for those facing mental health issues. You may wonder why, if we're talking mental health, I am also mentioning chronic illness. I mention it because there are many similarities between chronic medical conditions and mental health diagnoses. Beyond those similarities, if you understand the mind-body connection, you will understand why I feel confident in saying there is a positive correlation between our physical and mental health.
The nonprofit Mental Health America and its affiliates choose a theme for each Mental Health Month. This year's theme, Risky Business, attempts to help people better understand the potential of certain behaviors and habits to increase risk for mental health issues, serve as a symptom of mental health concerns, or make existing conditions worse.
A client of mine recently asked, "What am I doing that is causing my mood swings?" Besides genetic and neurochemical factors, a number of other contributing behaviors could be having an impact on his mood. Likewise, for people with chronic medical conditions, certain behaviors can potentially contribute to pain and the worsening of symptoms.
Let's focus on some of the risky behaviors that may indicate, influence the development of, or exacerbate both mental and physical health conditions:
Which of these risky behaviors may be negatively contributing to your mental or physical health? Too much or too little of anything can easily throw our equilibrium out of kilter, resulting in consequences such as increased depression, mood swings, pain flare-ups, anxiety, and diminished health overall. Caring for ourselves by maintaining a balanced lifestyle can help keep our minds and bodies happy and healthy.
References:
Chronic diseases: The leading causes of death and disability in the United States. (2016, February 23). Centers for Disease Control and Prevention. Retrieved from https://www.cdc.gov/chronicdisease/overview
May is Mental Health Month 2017. (2017). Retrieved from http://www.mentalhealthamerica.net/may
Mental health month. (2017). Retrieved from https://www.nami.org
© Copyright 2017 GoodTherapy.org. All rights reserved. Permission to publish granted by Andrea M. Risi, LPC, GoodTherapy.org Topic Expert
The preceding article was solely written by the author named above. Any views and opinions expressed are not necessarily shared by GoodTherapy.org. Questions or concerns about the preceding article can be directed to the author or posted as a comment below.