The C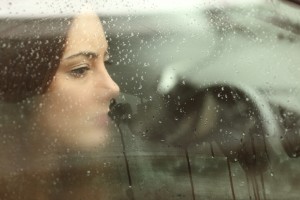 enters for Disease Control and Prevention estimates 8% of people in the United States age 12 years and older experienced depression in any two-week period between 2007 and 2010. From 2009 to 2010, 8 million people visited their primary care physicians, hospital outpatient centers, and emergency departments with a major depressive disorder as their primary diagnosis, according to the CDC.
The National Alliance on Mental Illness reports that 11% of youth have mood issues, depression among them, and that 16 million American adults live with major depression. The World Health Organization estimates that 350 million people of all ages are affected by depression worldwide.
Because of the symptoms of depression, people may miss work or school, find it difficult to engage in daily activities, and have less social involvement, all of which can impact communities. The goal of this article is to identify risk factors and warning signs for depression and provide some suggestions on ways to treat or overcome it.
Risk Factors for Depression
The following list identifies some risk factors than can increase the likelihood of someone becoming depressed. Each experience on its own does not necessarily cause a depressive episode, but people become increasingly at risk with each additional incident.
Warning Signs of Depression
The following are signs and symptoms of a depressed mood. If you identify with many of the symptoms listed below, you may want to consider seeking help to explore ways to decrease them. It can be helpful to keep in mind that depression is a treatable condition.
Persistent sadness
Loss of interest or pleasure in life
Neglect of personal responsibilities or personal care
Changes in eating habits (noticing you're eating more or less than usual)
Changes in sleeping patterns (noticing you're sleeping more or less than usual)
Fatigue and loss of energy
Decreased concentration, attention, and memory
Extreme mood changes
Feeling helpless
Feeling hopeless
Continuous negative thinking
Physical symptoms that don't seem to respond to treatment
Increased alcohol or drug use
Thoughts of death or suicide
Ways to Manage and Overcome Depression
Symptoms can range from mild to severe and can be treated in different ways depending on severity. When you're experiencing a depressive episode, you can use the following suggestions to help ease symptoms. If you try many different methods and the depression persists, it may become necessary to seek help from a counselor. Here are some ideas to care for yourself physically, emotionally, and spiritually amid depression.
Physical Health
Keep active: Depression loves it when you do nothing. Finding something to do and keeping active can help keep depression at bay.
Stay motivated: Depression drains motivation, so setting achievable goals every day can help you feel motivated to keep moving forward.
Eat well: Eat foods that are low in fat, sodium, caffeine, and sugar.
Get adequate sleep: Maintain a consistent sleep routine.
Emotional Health
Manage your anger: Depression can sometimes be considered "anger turned inward."
Practice forgiveness: Try to forgive yourself as well as others.
Cope with grief: Acknowledge and deal with any losses you have experienced.
Maintain an optimistic outlook: Depression lives for negative thinking, so find ways to feel optimism.
Start a journal: You may find patterns that maintain the depression; write about your hopes.
Control stress: Use good time management, planning, organizing, and prioritizing.
Practice relaxation techniques: Relaxation methods include deep breathing, progressive muscle relaxation, etc.
Get involved: Build your connections, meet neighbors, call family members.
Spiritual Health
Find something that brings you inner peace.
Read inspirational quotes or other writings.
Use prayer or meditation.
Express yourself through art.
Listen to uplifting music.
Spend time in nature.
When people are experiencing depression, it is important to not get discouraged. People sometimes get frustrated because they know, logically, what they want or need to do, but depression interferes and resists logic. It can interfere with personal relationships, work performance, health, sleep patterns, and maintaining a healthy body weight. Depression puts people at increased risk of heart disease, stroke, high blood pressure, and suicide. Whether you're depressed or the parent of a depressed teen, you can try the suggestions above as well as talk with a doctor, seek help from a mental health professional, reach out and connect with others close to you, or educate yourself about depression further.
If you have experienced depression, what signs helped you know you were depressed? What are some ways you successfully coped with depression?
References:
Kramlinger, K. G. (2002). Mayo Clinic on Depression: Answers to help you understand, recognize, and manage depression. Rochester, MN: Mayo Clinic.
National Alliance on Mental Illness. (2015). Retrieved from https://www.nami.org/Learn-More/Mental-Health-By-the-Numbers
© Copyright 2015 GoodTherapy.org. All rights reserved. Permission to publish granted by Marjie L. Roddick, MA, NCC, LMHC
The preceding article was solely written by the author named above. Any views and opinions expressed are not necessarily shared by GoodTherapy.org. Questions or concerns about the preceding article can be directed to the author or posted as a comment below.