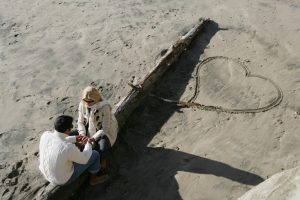 In November 2014, I wrote an article titled How Couples Therapy Can Help Heal Childhood Wounds. This article is a response to some of the comments that were made. Some agreed with the piece, while others challenged it, which I appreciate.
It takes two partners being in agreement to pursue healing in a relationship. One person commented that "… having someone with you who will fully participate in that recovery process with you could be amazing and what an experience to have the opportunity to do together!"
We don't seem to have a choice about old, unresolved issues surfacing in a marriage, as that is the way we are wired. Whatever you have experienced is stored in your neural networks and will show up when activated, especially a hurt or wound. The good news is that it can be reprocessed. And the most effective way to reprocess the old material is through experience, not reasoning.
Whenever you find yourself upset at a 7-10 on a 0-10 scale, it is likely that something in the present triggered an old wound.
One person questioned if these things aren't better hashed out alone. There is much that can be accomplished in individual therapy, and you may want to meet with a therapist alone in preparation for couples work. But there are many issues that show up only in a committed relationship. A marriage is different than a relationship with a therapist. It brings up different issues.
As an Imago relationship therapist since 1996, I have had many opportunities to witness that just what one partner needed to heal was exactly where the other would benefit from stretching and growing.
It isn't reasonable to expect your partner to give you what you needed in childhood without identifying and asking for what you need. Our partners are not mind-readers. When you express your need and ask for what you want, it is a loving gesture when your partner cares enough to offer it for your joint benefit. Hopefully, you have a partner who values his or her growth as well.
Safety is a primary requisite for healing to happen. By having a loving partner with whom you feel safe, hopefully you will have the space you need to face any fear about visiting the old hurts. If safety is not present, healing and growth are not likely to occur. Speaking individually to your therapist so he or she can help you formulate how you will communicate your issues safely to your partner may be of benefit.
It is true that emotional needs from childhood that didn't get met don't go away just because you have reached adult age. The emotional brain learns through experience, not rational reasoning or time passing. It is through the experience of having the need fulfilled, regardless of your age, that emotional healing takes place.
You can grow and move past the old hurts that keep you emotionally stuck. It would be nice if you had all your personal issues worked out before you married, but that is not usually the case. It is in this intimate marital relationship that old patterns from our relationships with parents or childhood caretakers show up.
As a parent, you will tend to parent the way you were parented; that is what is familiar. Unless you make a conscious decision to do things differently, you are likely to repeat what was done with you with your children.
By parenting your children effectively, you can help heal your childhood wounds. As your children reach certain ages and developmental stages, it is not unusual for you to revisit memories of when you were that age. When you give your children what they need for their emotional growth, you also receive it.
It isn't fair to ask your partner to bear the brunt of things you experienced as a child, but that's what your partner will do until your issues are resolved. I don't think in terms of what is fair; I think in terms of what is. What you haven't worked trough emotionally will come up in your relationship. There seems to be no way around this except by going through the healing experience.
One commenter on the aforementioned article remarked how this process can "allow you to go back in time in a safe way." I totally agree that it can be a "very enlightening experience."
© Copyright 2015 GoodTherapy.org. All rights reserved. Permission to publish granted by Marian Stansbury, PhD, Imago Relationship Therapy Topic Expert Contributor
The preceding article was solely written by the author named above. Any views and opinions expressed are not necessarily shared by GoodTherapy.org. Questions or concerns about the preceding article can be directed to the author or posted as a comment below.