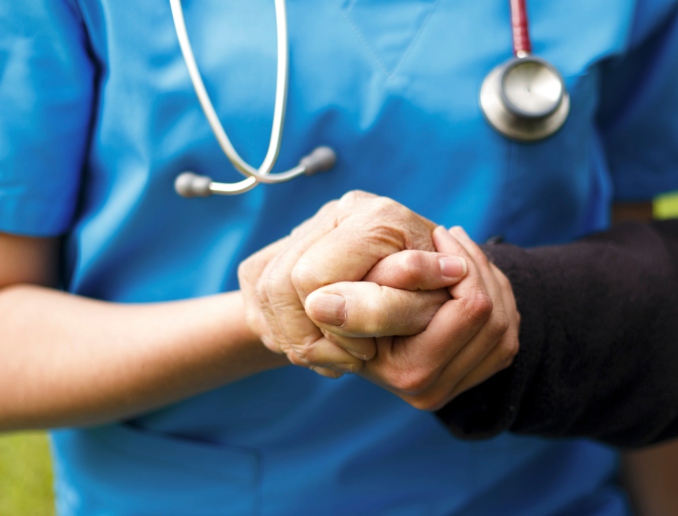 Parkinson's disease, which produces changes in mental health while steadily robbing people of their motor skills, affects about a million adults. Every year, doctors diagnose 60,000 new cases, and the condition costs $14.4 billion every year. Because there is no cure for this devastating illness, treatment has historically focused on symptom management. But now, a group of Mexican researchers may have unlocked a key to treatment. The team, led by Jorge Aceves Ruiz, researcher emeritus at the Center for Research and Advanced Studies, was able to reverse symptoms of Parkinson's in rats.
Could Symptoms of Parkinson's Be Reversed?
The team of researchers who designed the study specialize in the basal ganglia, a brain region that manufactures important neurotransmitters such as dopamine. Parkinson's is due in part to the death of cells that make dopamine, which plays an important role in mood, movement, and other central nervous system functions. Doctors routinely treat Parkinson's by administering drugs designed to increase dopamine production in the brain, but the effects are often limited and short lived. If doctors could stimulate dopamine production, though, they might be able to slow or even reverse the effects of Parkinson's.
Aceves Ruiz and his team used stem cells to build dopaminergic nerve cells—cells that increase dopamine production in the brain. The team found that the treatment promoted recovery and production of dopaminergic neurons, in addition to promoting improvements in the dendritic spines of striatal neurons—one of the first areas Parkinson's disease attacks. The researchers found that, in adult rats, this process could restore the mobility Parkinson's disease takes away.
The procedure has not yet been tested on humans. Though the research offers hope for Parkinson's patients and their families, not all research on rats has translated effectively to human bodies and brains. Researchers have been able to repeat their study results, though, pointing to possibilities for future research on Parkinson's disease in humans.
References:
Dollar cost of Parkinson's underscores need for research. (2013, March 12). Retrieved from http://www.pdf.org/en/science_news/release/pr_1363095060
Parkinson's disease (PD). (n.d.). Retrieved from https://www.floridahospital.com/parkinsons-disease-pd/statistics
Parkinson's disease reverted at experimental stage. (2014, December 18). Retrieved from http://www.sciencedaily.com/releases/2014/12/141218205805.htm
© Copyright 2014 GoodTherapy.org. All rights reserved.
The preceding article was solely written by the author named above. Any views and opinions expressed are not necessarily shared by GoodTherapy.org. Questions or concerns about the preceding article can be directed to the author or posted as a comment below.