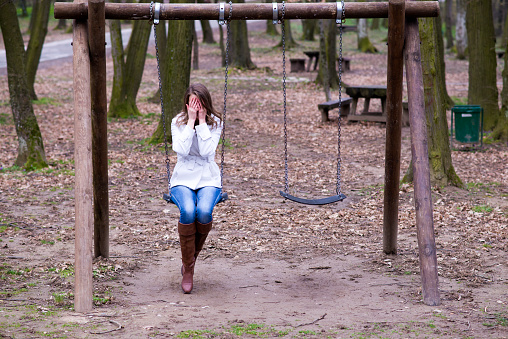 A combination of questionnaires and blood tests could assess suicide risk in women with psychiatric conditions, according to a study published in Molecular Psychiatry.
According to the American Foundation for Suicide Prevention, suicide is the 10th leading cause of death in the United States, claiming 42,773 lives each year. Men are 3.5 times more likely than women to die by suicide, so research has historically focused on men's suicidal behavior. However, for every suicide there are 25 attempts, and women have a higher rate of attempted suicide than men.
What Factors Predict Suicide in Women?
Researchers followed 51 women diagnosed with psychiatric conditions that tend to increase the risk of suicide, including depression, schizophrenia, and bipolar. In regular assessments with each participant, researchers asked about suicidal thoughts, noting any instances in which a participant swung between no suicidal thoughts and a high level of suicidal ideation.
They tested 12 participants with these thought swings and found some biomarkers changed between visits with high and low suicidal ideation. They also gathered data from the Marion County Coroner's Office in Indianapolis on six women who died by suicide. Blood tests from these women revealed 50 biomarkers associated with an increased risk of suicide.
The biomarkers were not necessarily genes for suicide, but rather genes that altered biological functions that increased the risk of suicide. For example, women were more likely to attempt suicide when genes altered their body's response to lithium and when they faced genetic circadian rhythm disturbances.
The team also used questionnaire apps to measure suicidal thoughts and attempts, stress, mood, and overall health. The apps looked at behavioral, lifestyle, and emotional risk factors for suicide without directly assessing for suicidal thoughts.
Taken in conjunction with the questionnaires, blood-based biomarkers for suicide predicted suicidal thoughts with 82% accuracy, and suicide-related hospitalizations with 78% accuracy.
Could a Blood Test Predict Suicide?
Though the research suggests objective, blood-based measurements could effectively predict suicide risk, the team is cautious about overstating the results. They emphasize that they do not know how effective these biomarkers might be in people without a psychiatric history.
In 2015, the study's authors published a similar study of suicide predictors in men. That study, too, found blood-based biomarkers and questionnaire responses could predict suicide.
References:
American Foundation for Suicide Prevention. (2014). Suicide Statistics. Retrieved from http://afsp.org/about-suicide/suicide-statistics/
Levey, D. F., Niculescu, E. M., Le-Niculescu, H., Dainton, H. L., Phalen, P. L., Ladd, T. B., . . . Niculescu, A. B. (2016). Towards understanding and predicting suicidality in women: biomarkers and clinical risk assessment. Molecular Psychiatry. doi:10.1038/mp.2016.31
Objective predictors of suicidality in women identified. (2016, April 5). Retrieved from https://www.sciencedaily.com/releases/2016/04/160405093106.htm
© Copyright 2016 GoodTherapy.org. All rights reserved.
The preceding article was solely written by the author named above. Any views and opinions expressed are not necessarily shared by GoodTherapy.org. Questions or concerns about the preceding article can be directed to the author or posted as a comment below.