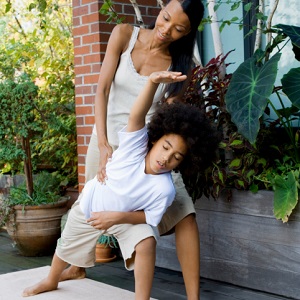 Active kids are used to hearing that they need to sit still and focus on school, and 40% of U.S. schools have cut or eliminated recess. In the wake of an academic climate that increasingly emphasizes quiet concentration, though, a new study has found that exercise may actually improve academic performance.
Exercise and Academics
We've all heard that exercise improves motor skills, respiratory capacity, and cardiovascular function, but the researchers who conducted a study published in The Journal of Pediatrics suspected that improving physical fitness could also improve academic performance. They looked at data on 2,038 Spanish children ranging in age from 6 to 18. By evaluating the children's body composition and physical fitness, they were able to examine whether improved fitness also led to improved academic performance.
They found that cardiorespiratory capacity and strong motor skills were both correlated with improved academic performance. The correlation was much stronger for motor skills than cardiorespiratory capacity, though, suggesting that being active—rather than achieving a specific measure of physical fitness—improves academic performance. The study also found that children with low levels of physical activity had lower grades, and that muscle strength was not a good predictor of grades.
Other Brain Benefits of Exercise
Research has long shown that exercise doesn't just lead to weight loss and muscle development; it's also good for the brain. Even if you've been out of school for years, you can still see some serious brain improvements with regular exercise. Research has previously shown that:
Exercise can help reduce symptoms of anxiety and depression, and some studies have even shown that exercise is as effective as an antidepressant.
Exercise can help reverse the damaging effects stress has on the body.
Exercise gives a temporary sense of euphoria that can help lift a bad mood.
Regular exercise can help improve body image and self-esteem, even if you don't meet your weight loss goals.
Exercise can help regulate your sleep cycle, and may even help people who struggle with insomnia.
References:
Elsevier Health Sciences. (2014, June 19). Improving academic performance with physical fitness. ScienceDaily. Retrieved June 23, 2014 from www.sciencedaily.com/releases/2014/06/140619095922.htm
Kotz, D., & Haupt, A. (2012, March 7). 7 mind-blowing benefits of exercise. Retrieved from http://health.usnews.com/health-news/diet-fitness/slideshows/7-mind-blowing-benefits-of-exercise/6
Millner, D. (2012, April 3). Why kids need recess and exercise. Retrieved from http://www.cnn.com/2012/04/03/health/diet-fitness/parenting-recess-kids/
Why strength training? (n.d.). Retrieved from http://www.cdc.gov/physicalactivity/growingstronger/why/
© Copyright 2014 GoodTherapy.org. All rights reserved.
The preceding article was solely written by the author named above. Any views and opinions expressed are not necessarily shared by GoodTherapy.org. Questions or concerns about the preceding article can be directed to the author or posted as a comment below.