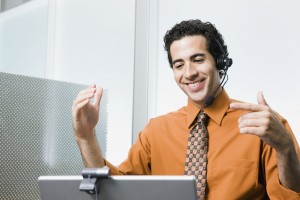 Are you a therapist looking for effective and ethical ways to market your therapy practice to people seeking help? Look no further than GoodTherapy.org!
GoodTherapy.org has an ever-expanding offering of marketing web conferences for mental health professionals. These informative events are designed to support therapists in developing marketing skills and growing their private practice. Better yet, all of our marketing web conferences are available at no additional cost to GoodTherapy.org therapist members.
We are excited to announce the upcoming marketing web conference, Ethical Ways to Market Your Practice, presented by Pauline Wallin, PhD on Monday, March 24, 2014 at 9 a.m. Pacific (noon Eastern). Dr. Wallin is an award-winning, experienced private practice marketing expert who has been featured in local and national media outlets. She has been teaching therapists how to use the Internet for research and ethical marketing for over 17 years. In this event, Dr. Wallin will detail the importance of marketing your private practice and explain how it benefits you as well as the general public. Join us as we learn three basic channels therapists can use to increase visibility and gain more clients, while also exploring the importance of ethics in private practice marketing. For more information and to register, click here.
Recordings of past marketing web conferences are available to members in the GoodTherapy.org Member's Area. We have a variety of marketing events to choose from, such as:
here
.
Not yet a member of GoodTherapy.org? Join us today!
© Copyright 2014 GoodTherapy.org. All rights reserved. Permission to publish granted by