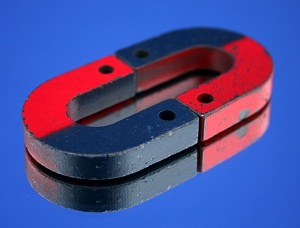 Power, often seen as a monolith of force and domination, actually is defined as "the ability to have an effect or to have influence." We are all born with the ability to have an effect! It is how we use this ability that makes the difference between abuse of power and use of power for good. And most of us don't get the chance to take a course that would help us learn the dynamics of power and how to use it wisely and well.
Power, the ability to have an effect, can be teased apart into many aspects, all of which have an effect and influence. I'd like to tell you about four aspects of power through four tasks related to four goals related to four polarities.
Each of the aspects of power is part of the idea of "living in the power zone." You are living in the power zone when you have developed a wide range of healthy responses to the polarities. When you are out of balance or your behavior goes to the extreme on either side of the continuum, you will be stuck, confused, or out of touch with yourself and others, and thus at big risk of using your power in a way that causes harm to yourself or others. For example: In the first task of being informed and aware, the continuum moves from overwhelm to ignorance, both of which have a bad effect.
The power zone of healthy responses lies in the range between the two extremes. We all have a natural and habitual tendency to land somewhere on the continuum. What I want to recommend is that you try expanding your natural range a bit in these four aspects of power. If your tendency is to get too much input or information (and thus be overwhelmed), stretching into getting just enough—but not too much—input will help you not be overwhelmed.
Here are a few stories:
Angie stretched and learned how to tell people, "Stop, I just can't process any more information now." She could then reflect and make decisions from a full, but not over-full, place.

Keith would get completely absorbed in his own feelings and, in the process, disconnect from the person he was relating to. He stretched toward the polarity of connection and practiced staying in a level of his own feelings where he could still understand and respond to others.

Maya learned about shame and stretched into learning how to deactivate it so she could be more present and accountable.

Diego couldn't finish anything. As soon as a problem came up, he would just let go, in the process giving up his power. He stretched by practicing staying a bit longer, even when it got difficult. "I'm tired of my automatic no's," he said. "I'm ready to feel stronger and more capable."
The wider the range of responses you have available to you, the more creative and appropriate your responses can be. As in exercise, stretching keeps your muscles loose and flexible rather than rigid and painful. As Maslow said, "If the only tool you have is a hammer, then every problem will look like a nail." May working with these aspects of power help you live in a richer and wider power zone using the power you already have wisely and well to accomplish the four goals listed here. You will also increase your ethical wisdom!
1. Living in the power zone: Be informed and aware

Task: To be open to receiving and using relevant, current, and important information from within and without, to hold ownership of and responsibility for one's personal role and status powers, and make well-considered decisions.

Goal: Use power to evolve relationships and situations.

Polarity to manage: Too much information = overwhelm; too little information = ignorance.
2. Living in the power zone: Be sensitive and compassionate
Task: To explore and learn from one's history, habits, and beliefs about power and authority, and to stay in one's heart and stand in one's strength.

Goal: Use power with both heart and strength.

Polarity to manage: Over-focus on self = self-absorption; under-focus on self = unconsciousness.
3. Living in the power zone: Be connected and accountable
Task: To stay in right relationship even in conflict, taking responsibility for one's impacts, even if unintentional, and repairing and self-correcting to prevent further or future harm.

Goal: Use power to prevent, resolve, and repair harm.

Polarity to manage: Over-responsible = introjection/shame; under-responsible = projection/blame.
4. Living in the power zone: Be skillful and wise
Task: To develop good boundaries and the wisdom to know what is right and when to persist and when to let go, and how to think proactively, use feedback, and take good care of oneself.

Goal: Use power to promote well-being and serve the common good.

Polarity to manage: Over-attached = unable to let go; under-attached = unable to hold on.
(Aspects developed by Cedar Barstow, Conway Weary, and Carrie Thomas Scott.)
© Copyright 2013 GoodTherapy.org. All rights reserved.
The preceding article was solely written by the author named above. Any views and opinions expressed are not necessarily shared by GoodTherapy.org. Questions or concerns about the preceding article can be directed to the author or posted as a comment below.