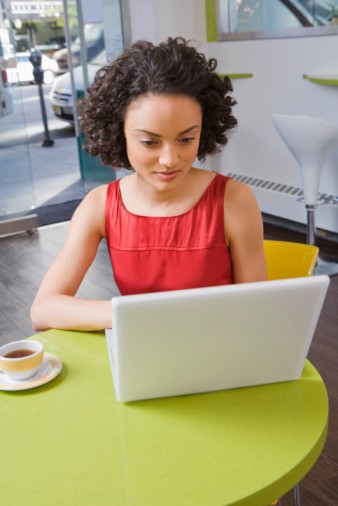 This year, as in other election years, we seek to recognize our own thoughts in those of our chosen political candidates. Ideally it should also be a time to try to make sense of those with whom we disagree. We know it's hard to examine our own beliefs in a vacuum (or in an echo chamber of others repeating our opinions). But even when we step outside the recirculated air of our personalized Facebook feeds, news sites, and action committee updates, we are often overcome by our own smug attitudes.
Here are two definitions of the adjective "smug" pointing to the range of its expression:
contentedly confident of one's ability or correctness
excessively self-satisfied or complacent
Want to really know what a smug expression looks like? Open a tab on your web browser right now and pull up the website of a candidate you oppose. After reading a few paragraphs, take a candid selfie. See how the corners of your lips have drawn upward while your cheeks are pulling downward? See how your eyebrows have creased and your line of sight has narrowed? Even if you manage to keep these features well masked, you know the look! You know your false smile of derision, clearly signaling that your mind has closed.
Now try softening those features, go back, and read a few more paragraphs. This is no easy task. It takes a sense of childlike audacity—and mature determination—to override a closed mind. If you are persistent, though, you may find yourself considering a few points that were hidden to you before. While still retaining confidence in your final analysis, your opinions may actually be strengthened by your consideration of the counterpoints.
I recently participated in an online political quiz sent to me by an in-law whom I regularly see at family events. She and I exist on opposite ends of the political spectrum and have learned over the years to step gingerly when commenting on current events. The quiz, however, appeared to have been an olive branch sent my way. Its goal was not to offend, cajole, or coerce me out of my long-held opinions; only to clarify the themes that guided my thinking.
I saw that my values are shaped not only by time-honored truths but by the accidental hurts I've accrued over my lifetime; that I am just as much a sheep to my hurts as I am a maverick to my truths.
The quiz succeeded at offering me a reflection of where my own thinking sits within the spectrum of longstanding American traditions, themes, and party platforms. In the process, it managed to transport me to a zone where disagreements are understood as testaments to our shared intelligence, rather than as problems to be fixed. For those few moments, as I felt my own smugness temporarily suspended, I saw that the stories which have shaped me are no more important or conclusive than the ones shaping those with whom I disagree. I saw that my values are shaped not only by time-honored truths but by the accidental hurts I've accrued over my lifetime; that I am just as much a sheep to my hurts as I am a maverick to my truths.
Had I read those words rather than authored them, I can see myself rolling my eyes: Come on! Don't tell me to treat all perspectives as equal. Some are very clearly mean-spirited, hollow, and naive. Isn't it best to ignore arguments that thrive on negative attention?
Allow authors Scott F. Aikin and Robert B. Talisse to help clarify:
"… assessing the drawbacks of one's view is where the argument concerning its overall merit begins, not where it ends. Thoughtful people are aware that their views will strike some reasonable others as manifestly rejectable, and consequently, thoughtful people take reasonable criticism not always as an attack on their proposals, but rather as an occasion for thinking and saying more about them…The point is that it's plainly insipid to proceed as if the fact that an opponent's view is imperfect were a decisive reason to reject it. Showing that an interlocutor's proposal is thoroughly criticizable is never the end of the matter."
Diminishing smugness does not mean we suspend judgment permanently, only that we welcome new information to come in and impact our thinking. This election year shall offer us daily opportunities to look at the emotion of smugness square in the face—on both sides of the aisle and, if we are honest, in the mirror as well. Surprise yourself with an open mind.
Reference:
Aikin, S. F., & Talisse, R. B. (2016, February 1). Criticism and Debate. 3 Quarks Daily. Retrieved from http://www.3quarksdaily.com/3quarksdaily/2016/02/criticism-and-debate.html
© Copyright 2016 GoodTherapy.org. All rights reserved. Permission to publish granted by Jonathan Bartlett, MA, MFT, GoodTherapy.org Topic Expert Contributor
The preceding article was solely written by the author named above. Any views and opinions expressed are not necessarily shared by GoodTherapy.org. Questions or concerns about the preceding article can be directed to the author or posted as a comment below.