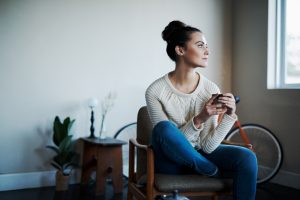 People seeking treatment for mental health conditions are more likely to quit treatment if it involves pharmacological remedies alone, according to a study published in the journal Psychotherapy. The study was a meta-analysis that looked at 186 previous studies of people pursuing treatment for mental health diagnoses.
Drug Remedies: Less Follow-Through Than Therapy?
The studies looked at people with mental health conditions who received only pharmacological treatments, only psychotherapy, or a combination of the two. In 182 of the 186 studies, researchers reported on participants who quit treatment before its completion. About a fifth (21.9%) of 17,891 patients prematurely ended treatment. Fifty-seven studies, which looked at a total of 6,693 participants, reported on participants who initially refused all or a portion of treatment. Treatment refusal rates went as high as 58%, with an average refusal rate of 8.2%.
Overall, participants were 1.2 times more likely to refuse or prematurely end treatment with medication than treatment with psychotherapy. The treatment noncompliance rate significantly varied with diagnosis. People with depression, panic issues, social anxiety, and anorexia or bulimia were more likely to refuse or cease drug treatment than people with other diagnoses.
The study's authors say shared decision-making is one important option to consider because this approach prioritizes individual wishes rather than imposing the provider's preferred method of treatment.
Drugs vs. Therapy for Mental Health Conditions
Studies suggest pharmacological remedies may be more accessible than psychotherapy. For example, the Center for Disease Control's (CDC) 2016 Vital Signs report shows 75% of children with attention-deficit hyperactivity (ADHD) take medication. Only about half of children with Medicaid and 40% with employer-sponsored insurance receive psychotherapy for ADHD, even though the American Academy of Pediatrics recommends behavior therapy as the first line of treatment for ADHD.
References:
ADHD in young children. (2016, May 3). Retrieved from https://www.cdc.gov/vitalsigns/adhd/index.html
Swift, J. K., Greenberg, R. P., Tompkins, K. A., & Parkin, S. R. (2017). Treatment refusal and premature termination in psychotherapy, pharmacotherapy, and their combination: A meta-analysis of head-to-head comparisons. Psychotherapy, 54(1), 47-57. doi:10.1037/pst0000104

The preceding article was solely written by the author named above. Any views and opinions expressed are not necessarily shared by GoodTherapy.org. Questions or concerns about the preceding article can be directed to the author or posted as a comment below.