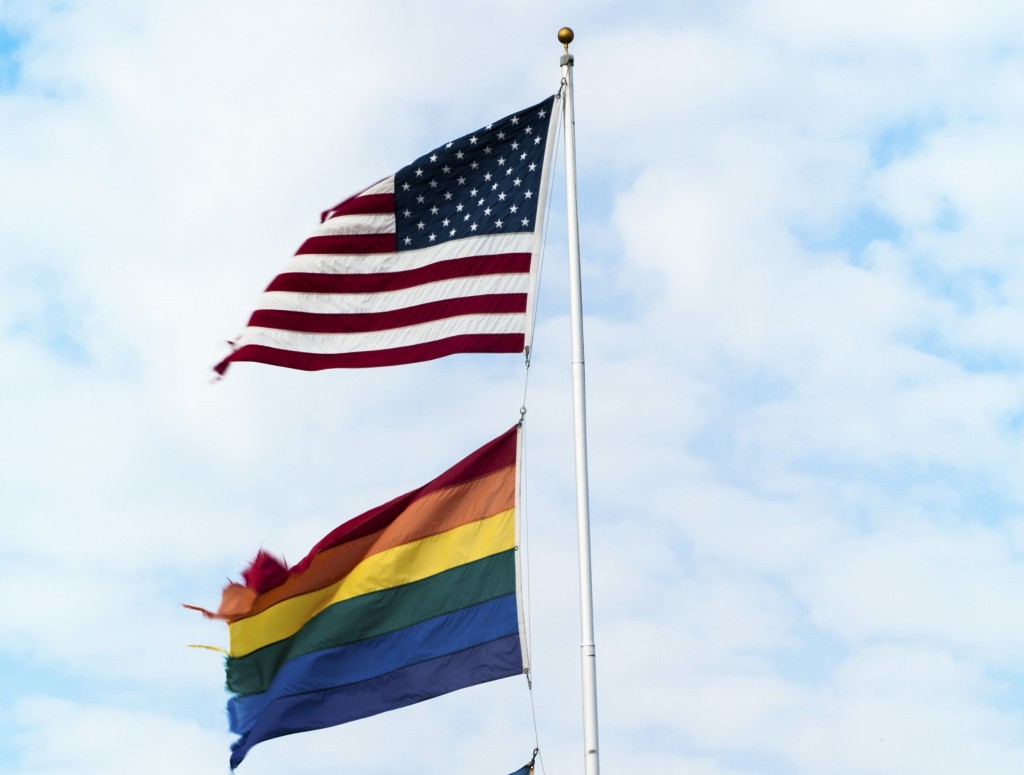 Last December, 17-year-old Leelah Alcorn jumped in front of a tractor-trailer and died. Her online suicide note indicated that pressure to conform to the male gender assigned to her at birth played a role. Alcorn's parents took her to a conversion therapist to "cure" her of being transgender. She also stated in her suicide note, "My death needs to mean something." LGBT advocates responded with an outpouring of grief and a petition to enact "Leelah's Law," a law that would ban all attempts to change the sexual orientation or identity of LGBT people.
In response to the petition, the White House issued a public statement calling for an end to conversion therapies. "The overwhelming scientific evidence demonstrates that conversion therapy, especially when it is practiced on young people, is neither medically nor ethically appropriate and can cause substantial harm," the statement read, adding that, "As part of our dedication to protecting America's youth, this Administration supports efforts to ban the use of conversion therapy for minors."
The Mental Health Parity and Addiction Act of 2008 requires some employer-backed insurers to provide equal coverage for mental and physical health care. According to a NAMI report, many insurers continue to ignore the law by routinely denying mental health benefits, charging high co-pays for mental health medications, and establishing extensive out-of-pocket costs for those in need of mental health services. 
The Prioritizing Veterans Access to Mental Health Care Act of 2015 promises to expand the Veterans Access, Choice and Accountability Act of 2014. The earlier law attempted to expand access to mental health care by allowing veterans who live more than 40 miles from a VA clinic to seek care outside the VA system. The new law attempts to fill holes in the old one by loosening the 40-mile rule incentivizing mental health care providers within the VA system. 
According to a study of 1,052 mothers, domestic violence endangers women's mental health, not just their physical well-being. Women were only recruited for the study if they had no prior history of depression. During the study, a third reported suffering domestic violence. These women were also more likely to report a history of childhood abuse, early pregnancy, and poverty. Even when controlling for these factors, women exposed to domestic violence were twice as likely as other women to experience depression. They were three times as likely to develop symptoms of psychosis.
Stories about young adults who constantly text frequently frame the behavior as a new communication style. According to a study from Pennsylvania State University, though, college students may text not because they want to, but because they can't resist. Researchers surveyed college students about their views on and use of texting. While most agreed that texting while showering is socially unacceptable, 34% reported that they'd still do it. Students also agreed that texting while having sex or attending religious services was problematic. But 22% reported texting during religious services, and 7.4% admitted to texting during sex.
Mental health issues can require time-consuming treatment, and psychological pain can make it difficult to complete even basic daily tasks. Yet Yale University places a significant burden on students who withdraw for mental health reasons. To re-enroll at Yale, students must complete two courses at another school, receiving a "B" average in the courses. They must also prove that they are "constructively occupied." The second requirement, which was also the title of a Yale Daily News piece, has come under scrutiny for being needlessly vague. The piece also says that some students have been forced to withdraw for mental health reasons, with no guarantee they can later return.
Deep brain stimulation, which has proven effective at treating neurological conditions such as Parkinson's, may also effectively treat dementia. Researchers successfully used the process to generate new brain cells in middle-aged rats.
According to a survey of 3,500 seniors, those who are chronically lonely are more likely to visit the doctor. The survey, conducted in 2008 and 2012, labeled any senior who reported high degrees of loneliness in both surveys as "chronically lonely." Those seniors went to the doctor more, but were not more likely to be hospitalized, suggesting that loneliness—and not serious health problems—might explain the increase in medical visits.
A national survey of 5,600 adults has found that many people with anger problems also have access to guns. Nearly 9% of survey respondents reported being "short-fused" and having access to firearms. And 1.5% of respondents with anger problems admitted to carrying guns outside their homes.
© Copyright 2015 GoodTherapy.org. All rights reserved.
The preceding article was solely written by the author named above. Any views and opinions expressed are not necessarily shared by GoodTherapy.org. Questions or concerns about the preceding article can be directed to the author or posted as a comment below.