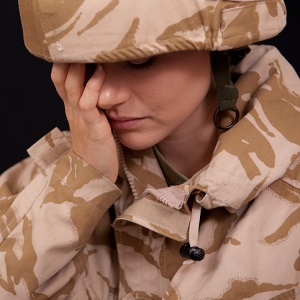 The start of the New Year has brought with it some interesting bits of psychology-related news. There are the everyday stories that melt hearts and inspire smiles, and then there are the gut-wrenching tales that spark frustration and anger, or perhaps just intrigue. Either way, these stories inspire us to contemplate and question the way our society views mental health issues, and to consider the strides being taken to introduce new ways of handling the challenges currently being faced in the field.
For instance, why do we continue to use words and phrases like "mentally ill" and "disorder" when it's been widely established that the bulk of those who experience the symptoms of conditions like depression, anxiety, and posttraumatic stress are merely responding to stressful situations in life? Likewise, why do so many of us use common mental health terms carelessly when we know how sensitive these issues can be for those who face them on a day-to-day basis?
And why, when it is well known that therapy is effective in facilitating healing and recovery, do so many obstacles remain along the way to receiving proper psychotherapeutic treatment?
Of course, in spite of all the disturbing things happening in the world at any given moment, it is good to be reminded through stories of human compassion—specifically, of one man's words saving another's life—that there is still beauty surrounding us.
So without further ado, the following is GoodTherapy.org's roundup of 2014's noteworthy mental health happenings thus far.
Apparently, we at GoodTherapy.org aren't the only ones cringing at the mention of the phrase mentally ill every time we see it used in headlines and news stories. Dr. Paul Summergrad, president elect of the American Psychiatric Association, is also fed up with hearing and seeing these two words strung together and is pushing for its removal from the vernacular in 2014.
(Let's throw the word "disorder" in there while we're at it!)
Huff Post Shines Spotlight on Misuse of Mental Health Terms
Referencing a recent tweet in which reality TV star Kylie Jenner called herself "bipolar" after an impulsive hair dye decision, the Huffington Post decided to explore some of the most common ways in which our society consistently misuses mental health terms.
Widespread misunderstanding about what it takes to truly heal and recover from mental health issues has led to quick-fix solutions and limited access to long-term care. Cracked.com explores five of the most significant obstacles to progress in mental health care, including a lack of communication among leading organizations, misdiagnosis, overprescribing of under-researched psychotropic medications, and the exorbitant costs of managing a condition that may be a lifelong health concern for some.
A concerned Army general enlisted the help of a research anthropologist to "look below the surface" of the issue of military suicide. A recent interview with NPR reveals his findings: By looking more deeply into the cases of close to 30 soldiers in Iraq, with special attention paid to eight soldiers who had committed suicide recently, researcher Dave Matsuda discovered that in addition to their personal struggles, "the victims also had a leader who made their lives hell—sometimes a couple of leaders."
At a primary school in Auckland, England, the principal decided to do away with "playtime rules" as part of a university experiment involving seven additional schools. In an effort to encourage schools to embrace the important role "risk-taking" plays in child development, the children are allowed to run wild during recess; they climb trees, skateboard, mudslide, and play "bullrush." The results were fewer bullying and behavioral issues.
Recent research suggests that sex increases the production of new neurons and improves cognitive functioning. It also counteracts the negative effects of chronic stress. Who knew?
Six years ago, a now-26-year-old man by the name of Jonni Benjamin was on the verge of ending his life on the Waterloo Bridge in London when a stranger stopped and talked him out of it. The conversation reportedly spanned about 25 minutes, and Benjamin said that this stranger's words saved his life that day and helped him to stay on course in the six years following.
With the help of Rethink Mental Illness (rethink.org), Benjamin, who didn't even know his rescuer's real name, launched a two-week 'Find Mike' campaign to locate the stranger who spoke the words that shifted his suicidal perspective. Earlier this week, that man surfaced; his name is Neil Laybourn, and Benjamin was finally able to express his gratitude in a moving meeting that was caught on camera.
© Copyright 2014 GoodTherapy.org. All rights reserved.
The preceding article was solely written by the author named above. Any views and opinions expressed are not necessarily shared by GoodTherapy.org. Questions or concerns about the preceding article can be directed to the author or posted as a comment below.