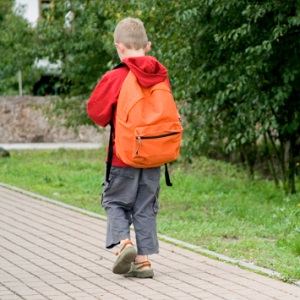 It's been in the news for months: Obamacare is here; it's more affordable for many people than the alternatives; and you will be penalized if you are currently uninsured and do not sign up for it. Oh, and the deadline for enrollment is fast approaching: Monday, March 31, 2014.
Several news organizations have reported recently on the upcoming enrollment deadline, stating that many Americans may not fully understand the benefits of signing up for a plan under Obamacare, as well as the fees they will be charged if they do not choose a plan.
With mental health parity officially now in effect, access to therapy and other mental health services is expected to improve across the board, provided there are enough providers to meet the need. Some mental health practitioners still harbor concerns regarding compliancy on the part of health care companies, but the hope is that moving forward, equal treatment of and coverage for physical and mental health conditions will be achieved.
In many states, low-income individuals and families may qualify for extended Medicaid coverage under the Affordable Care Act, so if finances are an issue, check with your state's current offerings. Visit HealthCare.gov for more information or to peruse the health insurance marketplace for available plans.
In other mental health news this week…
anorexia nervosa
, the greatest source of help may be in a boost of love—in its chemical form, otherwise known as oxytocin. Treatment with oxytocin is proving to be successful in alleviating the unhealthy obsessions associated with the condition, a discovery that could potentially help millions of people worldwide.
A current research initiative is underway in the effort to identify potential genetic links involved in anorexia nervosa. The University of North Carolina's School of Medicine has issued an open call to anyone who has experience with the condition to participate in the investigation, and participants receive a $25 gift card for Amazon.com.
Now is the time to nominate those who have made "outstanding contributions" along their respective paths to recovery from behavioral and mental health conditions for the Substance Abuse and Mental Health Services Administration (SAMHSA)'s 2014 Voice Awards. Those who have received or are currently receiving treatment for a mental health or substance abuse condition are eligible. All nominations are due by Friday, April 18.
The Massachusetts General Hospital's Center for Women's Mental Health released a clinical update that encourages women who are taking medication for symptoms of attention deficit hyperactivity (ADHD) to stop taking their medications while pregnant. This call is based on a number of studies that have shown psychotropic medications containing methylphenidate, such as Ritalin and Concerta, to be potentially harmful to the developing fetus in utero.
You've heard it before, and researchers are saying it again: Get some rest! Adequate sleep is essential for optimum health and overall functioning, yet many Americans do not manage to work it in to their busy schedules. This is now being deemed as a "serious public health problem."
One woman writes about her personal journey turning to running as a form of therapy, which has grown into marathon training and participation.
Can a Smartphone App actually alleviate the unpleasantness that is chronic anxiety? Researchers are currently exploring the possibility using an emerging cognitive anxiety treatment known as attention-bias modification training (ABMT).
Research has revealed that keeping the bacteria in our guts happy helps keep us happy, too. Relief from anxiety, depression, and fatigue have already been linked to balancing intestinal microbiota by way of dietary changes and probiotics; now, scientists say that the "friendly" bacteria in our guts love good quality chocolate just as much as those of us who are chocolate lovers do.
At a middle school in Virginia Beach, Virginia, a sixth-grade student who took a razor blade away from another student when she found him cutting himself was suspended when she reported the incident to a school guidance counselor. Her parents and the public—primarily via social media—were baffled, and school officials have responded by lifting the suspension.
Nine-year-old Grayson Bruce was reportedly told not to wear his My Little Pony backpack to his school in Buncombe County, North Carolina. His mother said that school officials claimed it was a "trigger for bullying."
Feel-Good Story of the Week: Widespread Support Emerges for Grayson and His Pony-Themed Backpack
Following The Huffington Post's report on the incident involving nine-year-old Grayson Bruce and his My Little Pony backpack, people expressed their support for him from all over the country. There is now a Support for Grayson Facebook page and a Change.org petition to show the young lad just how many people think he is fine just the way he is. A U.S. Navy officer also decided to publicly send some encouragement Grayson's way in the form of a YouTube message (below).
© Copyright 2014 GoodTherapy.org. All rights reserved.
The preceding article was solely written by the author named above. Any views and opinions expressed are not necessarily shared by GoodTherapy.org. Questions or concerns about the preceding article can be directed to the author or posted as a comment below.