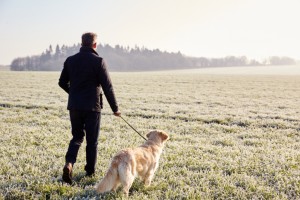 Countless people make New Year's resolutions every January, but few actually follow through with them for any length of time. There are probably many reasons for that, and I think one might be the negative connotations of the term "resolution," when it is interpreted as a promise. No one wants the pressure of a promise to change something negative about themselves. No one wants to feel as if there needs to be a resolution to be a better person, to weigh less, or to pray more. If they don't follow through, they not only feel like they let down those they love, they disappoint themselves.
So what if we take that word and change it to revolution? Does it have a more positive spin if we interpret it as a transformation or development?
If you're coping with a chronic illness, you have more concerns than just "resolving to be a better person." You have medical appointments, medications, and therapies to balance on a daily basis. Making promises you can't keep because of your health issues can leave you feeling disappointed and discouraged.
Do you want to feel physically and mentally healthier this year? If so, I challenge you to consider trying these revolutions for one month. See what happens to your mind and body.
Learn more about your diagnosis. Knowledge is power and empowering! The more you know about your treatment options and prognosis, the more ways you have to improve your health. Ask questions of your health care professionals or research reputable websites.
Put yourself first. It may sound selfish, but if you're not healthy, you won't be able to give of yourself to others. If you need to take a break, take it. Realize your limits and set boundaries with others.
Comply with your treatment plan. If you're engaged in your treatment, you'll be more invested in it. Missing doses or appointments can increase symptoms. Be as consistent as possible.
Find support. Make this the year you join a support group or seek mental health counseling, especially if you've been struggling with anxiety or depression as it relates to your condition. Talking with others who understand what you're going through may validate your experience and encourage you to keep moving forward.
Make time to exercise. Exercise increases the heart rate and blood pressure, releasing endorphins and serotonin—the "feel-good chemicals"—in our brains. Aerobic exercise has been found to decrease depressive symptoms and to reduce disability and pain among people with chronic illness. Get moving, even if it's a short walk or a few yoga stretches.
You don't have to promise to apply these tips every day. Instead, resolve to make an effort on more days than not. If you don't see a positive transformation, ask yourself why. But my guess is you will see some development in the process of accepting your diagnosis.
If you find these tips helpful, try them for another month. One step at a time.
Here's to the improved you!
Reference:
Chapman, D., Perry, G. S., & Strine, T.W. (2005). The vital link between chronic disease and depressive disorders. The Centers for Disease Control and Prevention. Retrieved from http://www.cdc.gov/pcd/issues/2005/jan/04_0066.htm
© Copyright 2016 GoodTherapy.org. All rights reserved. Permission to publish granted by Andrea M. Risi, LPC, Health / Illness / Medical Issues Topic Expert Contributor
The preceding article was solely written by the author named above. Any views and opinions expressed are not necessarily shared by GoodTherapy.org. Questions or concerns about the preceding article can be directed to the author or posted as a comment below.