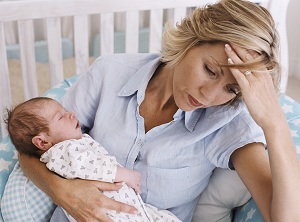 I recently found myself in a multicultural group setting, listening to a young White American woman share some of her concerns. Most of the members of the group were either immigrants or first-generation Americans, hailing from South America, China, and the Middle East. The American was pregnant with her first child, and she was sharing with the group about her difficulties finding a name that both she and her husband could agree on. The Indian gentleman said that in his country, an aunt or cousin names the baby and announces it on the child's 6th day of life. I rather like that idea, but it is jarring to my cultural programming. What I like most about being in multicultural groups is precisely how other cultural perspectives rouse me out of my self-encapsulated stupor, provoking me to reexamine deep, unconscious assumptions.  It seems odd to Americans to allow someone other than the parents to occupy such an important role in a child's life—to share responsibility for shaping the baby's character and destiny. But…it's important to realize that we are the exception, not the rule.
The young pregnant woman in the group continued on, revealing her anxieties but also her grief about the impact her anxieties might have on the fetus she is carrying. And of course every thought and every feeling will have some impact. But does having an impact make her blameworthy? This is where I believe we Americans have lost our perspective to our detriment—we tend to hold people (including ourselves) responsible for things over which we have no control.
As far as I can tell from studying history and cultures, people have always been interconnected and babies were born into communities, not just families—still are, in most places in the world. And as far as I can tell, never before in history has a culture put so much weight of expectation on parents. It is as if we have enthroned ourselves as gods—able to protect our children not only from the kinds of harm that result from gross negligence but also from any and all distress and discomfort. Our best wishes have become demands leaving too many parents feeling constrained and hypervigilant, continually comparing themselves with some illusive, unattainable standard and repeatedly coming up short.
I listen to women every day agonize about being a "good mother" women who feel guilty for not being perfect—perfectly happy, perfectly serene, perfectly poised, perfectly attuned, perfectly skilled at everything from carrying the pregnancy to nursing the newborn to managing the temper tantrums of a toddler. Seriously? You don't have to scratch the surface very far to find Americans in general holding themselves accountable for things they cannot control—the salesperson responsible for revenues (you can pitch the product, baby, but you can't make the customer buy), the doctor responsible for health (sorry Charlie, you've got to move it and quit smoking), the president responsible for the consequences of decades of unconstrained corporate greed. Women in particular, and mothers above all, seem to bear the brunt of our cultural obsession with blame.
Behind this obsession with blame is our intolerance of uncertainties and our lack of faith in life, in love, and in the human sprit's fundamental resilience. Instead of reveling in the freedom that comes with not knowing, we create illusions of control. And when our illusions fail us, we lash out (or in) with blame. Is it any wonder that depression and anxiety rack a quarter of the population at any given time?
How often have you met someone you admire only to discover, on closer acquaintance, that the very qualities you admire most are the result of life challenges—difficulties and discomforts overcome? If we feel guilty about exposing our children to unpleasantries in life, we are robbing ourselves of the opportunity to delight in not knowing and robbing them of the sheer joy of overcoming. There is beauty in not knowing—what sex the baby will be, whether he'll be good at math or struggle with reading; whether she'll ever overcome that temper or harness that passion for good. I would like to suggest that we return guilt to its rightful place as a reasonable response to the truly egregious and embrace the adventure instead. But we must risk disappointment in order to experience the delight of being surprised, and we must forgive our parents their humanity in order to freely parent unencumbered by irrational, tyrannical "mommy guilt."
Related articles:
Postpartum Depression: A Multifaceted Problem
The Importance of Giving Your Child Positive Coping Skills in Life
© Copyright 2012 GoodTherapy.org. All rights reserved. Permission to publish granted by Sara Rosenquist, PhD, ABPP, Postpartum Depression Topic Expert Contributor
The preceding article was solely written by the author named above. Any views and opinions expressed are not necessarily shared by GoodTherapy.org. Questions or concerns about the preceding article can be directed to the author or posted as a comment below.