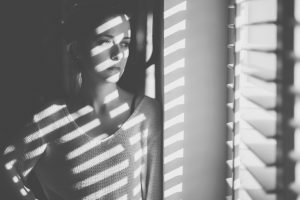 More than half of opioid prescriptions go to people who have a mental health condition, according to a new study scheduled for publication in the July issue of the Journal of the American Board of Family Medicine.
The United States is in the midst of an opioid abuse and overdose epidemic. Between 1999 and 2015, doctors quadrupled the rate at which they prescribe opioids. In 2015, more than 15,000 people died from prescription opioid overdoses. The Centers for Disease Control and Prevention (CDC) estimates that in 2014, nearly 2 million Americans were addicted to opioids.
The Link Between Mental Health and Opioid Use
The study analyzed opioid prescription data from the Agency for Healthcare Research and Quality between 2011 and 2013. Researchers found 51% of opioid prescriptions go to people with depression, anxiety, and other mental health diagnoses. Of the 38.6 million people diagnosed with a mental health condition, 7 million (19%) receive an opioid prescription. Compared to 18.7% of people with depression or anxiety, just 5% of people without a mental health diagnosis use opioids.
chronic pain
. Another recent
study
found people with chronic back pain are more likely to have a mental health issue.
Therapy may help
some people cope with chronic pain, and the CDC recommends therapy as an effective strategy for managing chronic pain.
Are Doctors Overprescribing Opioids?
According to the CDC, as many as 1 in 4 opioid prescription recipients with non-cancer pain have an addiction. This suggests doctors may not be carefully monitoring patients for signs of addiction before writing prescriptions. Another study found 91% of people who survive opioid overdoses receive another opioid prescription. Seventy percent of the time, the prescription comes from the provider who wrote the prescription that preceded the overdose.
CDC guidelines recommend that physicians only provide opioids when absolutely necessary. However, research published in 2016 found the rate at which doctors prescribe opioids for pain relief after low-risk surgeries has increased over time.
Prescription rates vary from region to region, which indicates that factors other than patient need may affect whether a provider prescribes opioids.
References:
Bernstein, L. (2017, June 26). Greater opioid use and mental health disorders are linked in a new study. Retrieved from https://www.washingtonpost.com/national/health-science/greater-opioid-use-and-mental-health-disorders-are-linked-in-a-new-study/2017/06/25/628f48d0-59c6-11e7-9fc6-c7ef4bc58d13_story.html?utm_term=.dfd8b93de407
Depressed patients more likely to be prescribed opioids. (2017, June 20). Retrieved from https://www.sciencedaily.com/releases/2017/06/170620195912.htm
Prescribing data. (2016, December 20). Retrieved from https://www.cdc.gov/drugoverdose/data/prescribing.html
Prescription opioid overdose data. (2016, December 16). Retrieved from https://www.cdc.gov/drugoverdose/data/overdose.html
© Copyright 2017 GoodTherapy.org. All rights reserved.
The preceding article was solely written by the author named above. Any views and opinions expressed are not necessarily shared by GoodTherapy.org. Questions or concerns about the preceding article can be directed to the author or posted as a comment below.