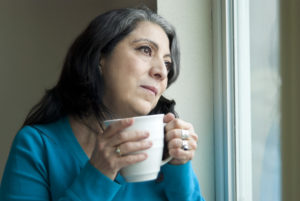 As the practice of mindfulness becomes "mainstream," it is common to see creative applications of the practice in a variety of settings with various objectives. Clinical settings have recognized the benefits of mindfulness on emotional, relational, and cognitive functioning. They have implemented mindfulness practices in a therapeutic manner for some time. Recently, one can find applications of mindfulness practice in the board room, the classroom, and the living room. Yet as the scope of mindfulness expands its reach and creative applications are invented, the spirit of mindfulness can be compromised and diluted. At some point, these applications may no longer be mindfulness practices.
Yoga is an example of a practice that with popularity has morphed into many creative expressions. My yoga studio offers aerial yoga, which is a blast. But I know yogis who argue that while aerial yoga has some elements of yoga, at some point it lost so many of the fundamental core concepts that people should no longer call it yoga. It is a yoga hybrid.
A popular but diluted definition of mindfulness is "being in the present moment". Mindfulness of the current moment is an important part of the practice, without a doubt. But in the present moment, it's also important to ask, "What are you mindful of?", and "How does this awareness benefit you?"
Within the limited scope of present moment awareness, one could be "mindful" when engaging in behaviors, thoughts, or emotions that are harmful, which is not in the spirit of mindfulness. I would imagine that a shoplifter or carjacker is aware of the present moment. If they are not aware of the present moment while shoplifting, their carelessness would increase the risk of being arrested, which I assume is an outcome most thieves are trying to avoid. Are thieves mindful?
Awareness of the present moment, when acutely elevated, has similarities to a psychological state of hypervigilance found in anxiety conditions. It is often seen in individuals scanning their environment for cues that relate to or reinforce their anxiety-producing fears. For example, I have a snake phobia. When I am outside doing yard work, I am hypervigilant looking for any sign of a snake. Eventually sticks and shadows begin to look like snakes.  By most standards, I am a nature lover. But while I am hypervigilant, I am no longer enjoying the outdoors. When I go into an anxious state, it is not in the spirit of mindfulness, although I am in the present moment.
Mindfulness of the current moment is an important part of the practice, without a doubt. But in the present moment, it's also important to ask, "What are you mindful of?", and "How does this awareness benefit you?"One might argue that mindfulness practices contain an element of morality and integrity. The shoplifter, although in the present moment, is not practicing mindfulness. One might also argue that an element of mindfulness is the development of peace and equanimity. Hypervigilant phobic scanning is not mindful, although it is present moment awareness.
The practice of mindfulness, as explained by the Buddha in the Four Foundations of Mindfulness includes mindfulness of the body, mindfulness of feelings, mindfulness of the mind, and mindfulness of the Dharma. The Four Foundations of Mindfulness point not only to real-time presence but also an understanding of the humanity's nature. The benefits provided by these insights improve our lives and allow us to cope more skillfully with suffering.
For example, mindfulness of the body can help a practitioner understand and internalize the impermanent nature of our body. This understanding can be very useful. When we understand the impermanent and unstable nature of our body, perhaps we are more appreciative of our eyesight, our hearing, or the ability to walk and talk. Maybe we understand the sacred nature of our body and are motivated to treat it with loving kindness. Perhaps I understand that my body is just like your body, and that impacts how I treat you.  And perhaps, if I know the nature of the body is to decay, I will not be so upset and tormented when I begin to experience signs of aging in myself and others.
Mindfulness of the mind helps us understand the nature of our mind. Our mental processes can create inner states of peace or hell. We can create a masterpiece with our mind or garbage. Mindfulness of the mind directs us to notice mental states which may be linked to clinging or aversion. We can recognize advanced mental states or primitive mental states, and through our practice can "access" advanced mental states.
I consider myself to be a Buddhist Psychotherapist. I use many of the insights found in Buddhist teachings to help clients understand the nature of their suffering. I also use the teachings to help clients identify new behaviors, emotional reactions, and cognitive patterns intended to reduce suffering and live happier lives. I draw on Buddhist teachings to write treatment plans and for diagnostic purposes. I endorse and advocate mindfulness as fundamental practice for good mental health.
I am happy that the practice of mindfulness has become mainstream but aware that the trendiness of the practice can create misunderstandings. Mindfulness is quite profound. Yet without a fundamental understanding of basic teachings, the practice of mindfulness is susceptible to misunderstanding and may lead to applications that are not beneficial.
If you would like to work on mindfulness with a mental health professional, you can find a therapist here.
Reference:
Myint, U Hla. (2013.). Great Observing Power (Satipatthana). San Jose, CA: Tathagata Meditation Center.
© Copyright 2019 GoodTherapy.org. All rights reserved. Permission to publish granted by Diane Chrestman, LCSW, DCEP, CcHT
The preceding article was solely written by the author named above. Any views and opinions expressed are not necessarily shared by GoodTherapy.org. Questions or concerns about the preceding article can be directed to the author or posted as a comment below.