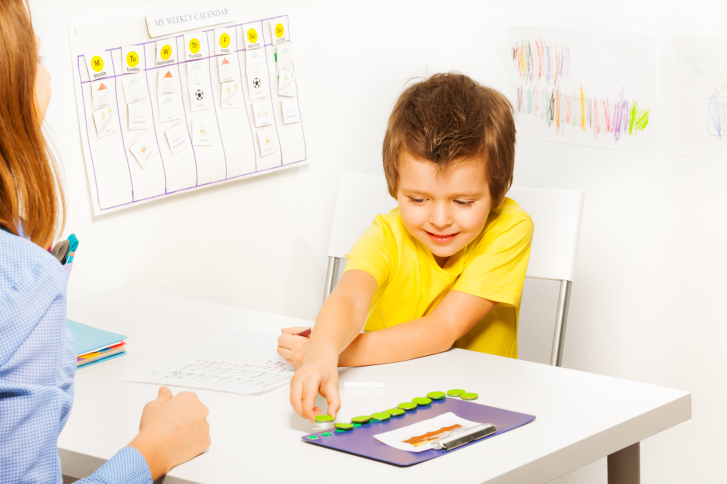 When adults enter counseling, they are typically ready for change. They know something is amiss and that they need help to get to a more comfortable place emotionally. They arrive at their appointment, purge their worries and fears to a counselor, and begin on the road to a better life.
Kids, however, are different. They are often brought to the office by parents who are unsure of the process themselves. They are out of ideas. No longer can they insist a particular behavior is "just a phase." What was initially a small problem has grown beyond their control.
Some questions parents may ask themselves when considering counseling:
Do I think this behavior is typical for a child my son/daughter's age?
How frequently does this concern occur?
Have any of the things I've tried to help the situation worked and to what degree?
When parents notice that their son or daughter is unable to function well on a daily basis, it may be time to reach out for help. If a parent is unsure about whether a behavior is typical, asking the child's teacher, another family member, or other parents can help gauge the severity of the concern.
"What should I tell her about going to counseling?" concerned parents ask on the phone. Most kids and teens are familiar with school counselors, which can be a point of reference. They'll know that the school counselor often talks about feelings and how to handle certain pressures. Other families like to tell a child that the counselor is like a coach. A soccer coach helps players learn to kick the ball and defend the goal; a counselor coaches kids to handle tough situations in their daily lives.
The rapport-building process with children can take time. Although some children are immediately comfortable with their new counselor and have no problems sharing their thoughts and feelings, most kids and teens are unfamiliar with this type of interaction. Depending on a child's age and development, a therapist may use games or toys to help the child feel he or she is in a nonthreatening environment and share more comfortably. (Some therapists have additional training specifically in play therapy.)
As counseling progresses, there are some benchmarks a parent should see. These should indicate counseling is a good fit for the child. When the child is actively engaged in the counseling process and seems to have a positive rapport with the counselor, progress may be seen quickly. A child ought to be able to share and implement some of the strategies developed during the sessions (sometimes with the help of a parent). Beware that there are times therapy can bring up negative emotions and there may be some evidence of regression in certain areas, but this should be temporary.
When the child is actively engaged in the counseling process and seems to have a positive rapport with the counselor, progress may be seen quickly.
What if a child refuses to go to counseling or participates on an extremely limited basis? Should a parent force a child to go to counseling? This can be an issue for older children and teens who feel that counseling is a punishment or that it won't work for them. When given a choice between bringing a child who refuses to engage in the counseling process or terminating the counseling sessions until the child is ready, it is generally better to wait until the child is prepared to participate. When counseling is used as a punishment until behavior improves or forced upon a child who isn't interested, the net effect can be negative. The child not only does not make progress, but he or she also may then carry that negative experience into the future and avoid counseling because it didn't work the first time.
By helping to support a child through counseling, a parent not only gives the child new ways to handle stresses today but also builds the toolbox of resources the child has for the future. If there comes a time when he or she needs additional support, he or she will know where to look and that it can help in difficult times.

The preceding article was solely written by the author named above. Any views and opinions expressed are not necessarily shared by GoodTherapy.org. Questions or concerns about the preceding article can be directed to the author or posted as a comment below.