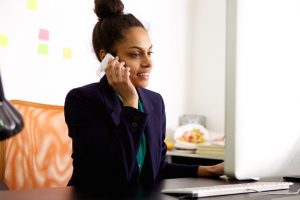 July is National Minority Mental Health Awareness Month, the time of year when mental health advocacy organizations expand their efforts to increase public awareness of the mental health needs of ethnic minorities and the challenges of seeking and receiving culturally appropriate treatments.
While there may not be significant racial/ethnic differences in the incidence of mental health conditions, ethnic minorities are less likely to seek psychotherapy and are more likely to drop out after the initial session. The higher drop-out rates are likely due to the experience of microaggressions, according to psychologist Christina Capodilupo, author of Microaggressions in Counseling and Psychotherapy in the book Counseling the Culturally Diverse: Theory and Practice. These often subtle, insulting, or invalidating comments or behaviors directed at individuals or groups marginalized based on race, ethnicity, age, gender identity, sexual orientation, gender, religion, color, and/or socioeconomic status (SES) are not always intentional. Still, they reflect unconscious bias, insensitivity, and/or hostility toward the already marginalized person.
The ongoing experience of microaggressions, particularly those that occur in daily living based on skin color alone, can have a negative impact on overall psychological well-being. The negative psychological effects of microaggressions may be compounded if the individual is also female, transgender, impoverished, bisexual, homosexual, or non-religious. Experiencing microaggressions in a therapeutic setting can be even more harmful. Anytime an individual seeks the assistance of a psychotherapist, they are feeling some degree of emotional unrest or vulnerability. It takes courage to move past the stigma of reaching out for help, particularly for many racial and ethnic minorities. A person should never be made to feel unsafe, unworthy, or shamed because of a psychotherapist's intentional or unintentional expression of prejudice or bias.
All people in psychotherapy need to have reason to trust that their therapist understands, respects, and accepts them unconditionally. This is the foundation of a therapeutic relationship and needs to be established in the early phase of treatment. Further, the therapeutic relationship has been shown to be the most important factor in the success of treatment, according to a meta-analysis of more than 190 related studies that was published in the March 2011 issue of Psychotherapy. In recognition of this, many professional mental health organizations have well-established definitions of and ethical guidelines for multicultural competence for educators and practitioners.
The first and most important step in becoming a multiculturally competent practitioner involves an increased awareness of oneself as a multicultural being based on one's own race, ethnicity, sexual orientation, religion, gender, SES, and gender identity. Further, practitioners must develop an awareness of how their life experiences, particularly those involving privilege and/or marginalization based on their multicultural identities, have shaped their attitudes and beliefs or worldviews. This requires understanding how the socialization process conditions attitudes and beliefs that perpetuate privilege and marginalization on an institutional or systemic level. Practitioners are also expected to develop an awareness and appreciation of the same in the people they work with in therapy and understand the impact diverse worldviews may have on the therapeutic relationship and other aspects of the psychotherapy process.
This page contains at least one affiliate link for the Amazon Services LLC Associates Program, which means GoodTherapy.org receives financial compensation if you make a purchase using an Amazon link.
However, mental health professionals are a microcosm of society at large. Based on the socialization process, we all have unconscious biases and prejudices. The unconscious nature of the biases and prejudices is what makes it so difficult to deal with issues of privilege and marginalization, particularly as it relates to race and ethnicity.
For all psychotherapists, multicultural competence requires an ongoing process of deep self-reflection, letting go of maladaptive thinking, and shifting their worldviews in ways that benefit not only the people they help, but themselves as well. It is essentially practicing what they preach or doing what they are in business to help people do.
Many white Americans have difficulty recognizing the privilege and power they have based solely on skin color. Gaining an awareness of their privilege and the ways in which they have unknowingly participated in the perpetuation of marginalization of people of color can lead to feelings of guilt and anger and defensive behaviors. A common reaction is to adopt a colorblind ideology: "Race and ethnicity don't matter; everyone is just the same." While well-intended, white psychotherapists who believe this may deny or minimize experiences of marginalization by people in therapy based on race and ethnicity. The lack of awareness of privilege and its impact may invite the perception that people of color are "being overly sensitive" when they respond to this or other types of microaggressions.
Due to their own experiences, psychotherapists of color often have an awareness of marginalization based on skin color and ethnicity. However, these experiences alone do not provide insight into the impact they have had on their attitudes and beliefs about themselves, others within their own racial and ethnicity groups, other ethnic minorities, and white Americans. It is common for racial and ethnic minorities to internalize biases and prejudices learned from the larger society about their own and other racial and ethnic groups. This lack of awareness can lead to microaggressions toward people of color in therapeutic settings.
For all psychotherapists, multicultural competence requires an ongoing process of deep self-reflection, letting go of maladaptive thinking, and shifting their worldviews in ways that benefit not only the people they help, but themselves as well. It is essentially practicing what they preach or doing what they are in business to help people do.
If you are a person of color interested in psychotherapy, it is crucial that you choose a multiculturally competent psychotherapist who also has expertise in your specific area of concern (depression, posttraumatic stress, etc.). The following recommendations may guide you in your search.
1. Learn More About Multicultural Competence
The Multicultural and Social Justice Competencies outlined on the Association for Multicultural Counseling and Development website (see references below) is an excellent starting point. Learning more about multicultural competence will help you formulate questions you would like to ask a potential psychotherapist to get a sense of whether they have some degree of multicultural competence.
2. Explore Online Mental Health Directories
There are many online mental health directories, including GoodTherapy.org, to assist you in selecting a psychotherapist. When searching for a therapist on GoodTherapy.org, after entering your city you can narrow your search using the "Common Specialties" field. Psychotherapists have the option of including "multicultural concerns" as something within their scope of practice; if selected, "multicultural concerns" will appear in the "Practice Details" section of any profile maintained by a therapist who selects it as an area of focus. Some psychotherapists will also mention multicultural competence in the "My Approach to Helping" section of their profile. It's so a good idea to explore any links to their websites and professional social media to see if themes related to diversity are present.
3. Do Not Limit Your Search to Psychotherapists of Your Race and Ethnicity
Many people who pursue therapy prefer a psychotherapist who is of the same racial and ethnic background. Keep in mind, however, that not every psychotherapist of color is multiculturally competent. If you are unable to find a multiculturally competent psychotherapist of the same race and ethnicity who also has expertise in your area of concern, consider expanding your search. A multiculturally competent psychotherapist of any race or ethnicity, with the appropriate expertise, should be able to offer you culturally appropriate treatment.
4. Consider Online Psychotherapy Sessions to Expand the Selection Pool
Recent studies have found online psychotherapy (also known as distance therapy) to be as effective as face-to-face counseling sessions for certain conditions and concerns. If you live in a small town or city that is not especially diverse, you may have a greater chance of finding a multiculturally competent psychotherapist in a neighboring city or county. Be sure to choose a psychotherapist who is a licensed mental health professional in your state. It is also important that the psychotherapist uses HIPAA-compliant video conferencing software (not Skype, iPhone FaceTime, or mobile phone apps) to ensure privacy and confidentiality. On GoodTherapy.org, you can find psychotherapists who offer online counseling under the "Type of Service" category.
5. Contact Psychotherapists Who Offer a Free Phone Consultation
Free phone consultations give people an opportunity to learn more about psychotherapists of interest and ask questions to get a sense of whether the therapist is someone they may feel comfortable working with. It is also a chance to obtain an initial sense of whether the therapist has some degree of multicultural competence. Those who do will honor and invite your questions on this topic.
6. Remember: The Selection Process Is Only the Beginning
Even after selecting a qualified psychotherapist, building a therapeutic relationship is a process that requires a commitment from both of you and takes time to develop. Try to keep an open mind and give the benefit of doubt.
References:
Capodilupo, C. M. (2016). Microaggressions in Counseling and Psychotherapy. In D.W. Sue & D. Sue (Eds.), Counseling the Culturally Diverse: Theory and Practice (pp. 179-212). Hoboken, New Jersey: John Wiley and Sons, Inc.
Duan, C., & Brown, C. (2016). Becoming a Multiculturally Competent Counselor. Los Angeles, CA: Sage.
Horvath, A. O., Del Re, A. C., Fluckiger, C., & Symonds, D. (2011). Alliance in Individual Psychotherapy. Psychotherapy, 48, 9-16. Retrieved from http://dx.doi.org/10.1037/a0022186
Ratts, M. J., Singh, A. A., Nassar-McMillan, S., Butler, S. K., & McCullough, J. R. (2015). Multicultural and Social Justice Counseling Competencies. Retrieved from http://www.multiculturalcounseling.org/index.php?option=com_content&view=article&id=205:amcd-endorses-multicultural-and-social-justice-counseling-competencies&catid=1:latest&Itemid=123

The preceding article was solely written by the author named above. Any views and opinions expressed are not necessarily shared by GoodTherapy.org. Questions or concerns about the preceding article can be directed to the author or posted as a comment below.