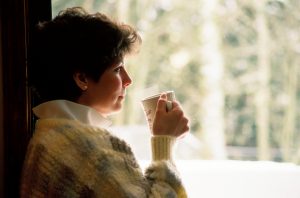 When people asked him how long therapy should take, Sigmund Freud, the founder of psychoanalysis, would say it is "impossible to know the length of a person's stride in the journey through analysis" (Ellman, 1991). Today, we know more than ever about the complexities of the human brain, the psyche, and diagnosable mental health conditions. So, is what Freud said still the case? Can we know how long a certain therapy should take in advance?
I advertise myself as a practitioner of intensive short-term dynamic psychotherapy (ISTDP), a therapeutic system founded in part on Freudian theory. Because of my self-description as an ISTDP therapist, people often ask me how long short-term therapy will take. I will sometimes offer people the research definition of seven to 40 sessions (Leichsenring, Rabung, & Leibing, 2004), but that range, while a useful parameter for research, does not fully capture what qualifies the work I do as "short-term." In the paragraphs that follow, I will explore different ways of thinking about treatment length, and different factors that contribute to treatment length, so that we can begin answer the question, "How long is therapy, anyway, and what makes it short-term?"
It Takes as Long as It Takes
Short-term psychodynamic psychotherapies (STPPs) were developed due to dissatisfaction with the treatment length of classical psychoanalysis and long-term psychoanalytic therapy. Habib Davanloo (e.g., 1990), who pioneered the STPP model I practice (ISTDP), used videotape review of his clinical work to identify the treatment processes that led to transformation for the people he helped. He then distilled those processes into a therapeutic system and found he was able to help people accelerate their growth process (Abbass & Town, 2013).
Thus, one way of looking at the concept of "short-term" is to recognize that the original goal was acceleration of change, not necessarily conformity to a specific time limit. It just so happened that as a consequence of Davanloo's efforts to do more interventions that could catalyze change, treatment lengths for some people shortened dramatically. He found he could help people achieve changes within 40 sessions that would have taken much longer in classical psychoanalysis.
So, ideally in ISTDP we are working as quickly as we can to help you begin to see and overcome the roots of whatever symptoms or interpersonal issues brought you to therapy, and when appropriate we use certain change-accelerating interventions to help you accomplish that. But even when things are going optimally, we still cannot exactly predict how long therapy will be. Why?
The reason I can never truly predict treatment length, despite my wishes and efforts to accelerate healing, is that healing takes as long as it takes. Many factors, which I will elaborate on below, can contribute to the shortening or lengthening of treatment; but ultimately, treatment is finished when you feel ready to continue life's journey without my help.
It is impossible to predict when that will occur. There are, however, some guidelines I think can be helpful in predicting treatment length.
Factors That Impact Treatment Length
Collaboration between person in therapy and therapist. I used to prefer the notion that if only I was perceptive and skilled enough as a therapist, I could help anyone quickly. Time and experience have shown repeatedly, however, that it takes a strong alliance and collaboration between person in therapy and therapist in order for success to occur. Both of us will have to work hard for good outcomes to occur. In fact, measures of collaboration are the best predictor of success in therapy (e.g., Ardito & Rabellino, 2011). In my experience, a high level of alliance and genuine collaboration helps therapy move as fast as it can.
Motivation. Most people who come to therapy want to change and are, at some level, willing to work hard for change. However, motivation can be hampered by numerous mental mechanisms. Our tendencies toward passivity, codependency, counterdependency, defiance, passive submission, self-neglect, and any other problematic interpersonal patterns may interfere with our motivation to change. To accelerate our growth, we need to muster the energy needed to face all the mixed emotions that come with saying goodbye to the past and facing a new beginning. Addressing tendencies that block or impair our energy and motivation is an essential contributor to accelerating therapy.
Severity and chronicity of presenting problems. Though I wish it was not so, the severity and chronicity of the problems that bring us to therapy impact treatment length. Generally speaking, the longer you have been experiencing something distressing, and the more severe it is, the longer treatment will need to be for you to get a good result. This does not, however, mean a therapy cannot be relatively "short-term" for someone who has carried suffering for a long time. Short-term dynamic psychotherapy may produce relief more quickly than other types of therapy for severe and complex problems, such as personality conditions (e.g., Abbass, et al., 2008).
Your goals. Everyone comes to therapy with different goals. Some come seeking immediate relief from a bothersome symptom, and others come for long-term change of a deeply entrenched character pattern. Individual symptoms tend to resolve more quickly, while character change can take significantly longer. If the symptom is a transient reaction to a high level of stress in an otherwise high-functioning person, the goal of symptom relief can be achieved in a relatively brief treatment course. However, if the symptom is the result of underlying character difficulties, symptom relief may require character changes, which can require a somewhat longer therapy.
Resources. Therapy can be expensive and time consuming. Ultimately, the length of your treatment may be limited by your financial and time resources. Time and financial pressure can serve to accelerate therapy, but can also cut it short prematurely.
Ultimately, It's Your Decision
Therapists can make recommendations. We are trained to do so. We can suggest a certain length of treatment, or suggest you keep coming back. Textbooks we read will tell us to suggest a certain number of sessions—10, 20, 30, 40, infinity. However, ultimately, the decision about how long therapy should go is up to you.
I hope you will let your wishes and goals dictate the length of your therapy, short-term or otherwise, rather than the preconceptions of your therapist or the "rules" of a particular model of therapy.
I hope you will let your wishes and goals dictate the length of your therapy, short-term or otherwise, rather than the preconceptions of your therapist or the "rules" of a particular model of therapy. Waiting for someone else to tell you when your therapy experience is over can prolong your therapy indefinitely or end it prematurely.
If you notice within yourself a difficulty with knowing whether you are feeling better, or whether you are ready to terminate, that may be worth talking over with your therapist. If you notice a general tendency to have difficulty ending relationships and saying goodbye, even when that is the healthiest thing for you, or if you tend to cut and run from relationships prematurely, perhaps your questions about treatment length are a signal that these same tendencies are popping up in your therapy. Much insight and change may be gained by calling your therapist's attention to this and talking it over together.
Questions to Ask Yourself
So, how long should your treatment be? Is the treatment helping? Do you want to be there? Have you achieved your goals? Is there more you're looking for? Do you have faith that the work you are doing with your therapist will continue to benefit you? Only you can answer these questions, so only you can decide how long your therapy will last.
References:
Abbass, A., Sheldon, A., Gyra, H., & Kalpin, A. (2008). Intensive short-term dynamic psychotherapy for DSM-IV personality disorders: a randomized controlled trial. Journal of Nervous and Mental Disease, 196, 211-216
Abbass, A., & Town, J.M. (2013). Key clinical processes in intensive short-term dynamic psychotherapy. Psychotherapy, 50, 433-437
Ardito, R.B., & Rabellino, D. (2011). Therapeutic alliance and outcome of psychotherapy: Historical excursus, measurements, and prospects for research. Frontiers in Psychology, 2, 270
Davanloo, H. (1990). Unlocking the unconscious. Chichester: Wiley.
Ellman, S.J. (1991). Freud's technique papers: a contemporary perspective. Northvale, NJ: Aronson.
Leichsenring, F., Rabung, S., & Leibing, E. (2004). The efficacy of short-term psychodynamic psychotherapy in specific psychiatric disorders. Archives of General Psychiatry, 61, 1208-1215
© Copyright 2016 GoodTherapy.org. All rights reserved. Permission to publish granted by Maury Joseph, PsyD, GoodTherapy.org Topic Expert Contributor
The preceding article was solely written by the author named above. Any views and opinions expressed are not necessarily shared by GoodTherapy.org. Questions or concerns about the preceding article can be directed to the author or posted as a comment below.