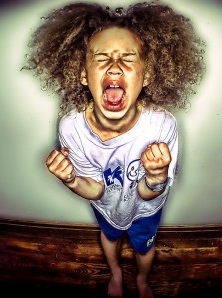 I often hear parents describe their life as being on House Arrest. This may appear harsh initially, but completely understandable when parenting children with attachment issues and special needs.  The experiences that a "typical" family may be able to participate in become luxuries. Time and space become overcome by screaming, tantrums and embarrassing behavior issues.  More often than not, the family feels as though no one else can care for the child because of their extreme needs and volatile behaviors. They stop spending time with friends, stop attempting child socialization and focus on what they need to do to get through the day. Thus, begins the process of creating one's own prison inside of their home.
This process is never intentional of course. Instead, it is a default mode of living and one that wasn't prepared for – it just happened. The truth is that these families are living in survival mode and want their children to be safe and happy. However, the embarrassment and social isolation that can occur when working with a special needs child can be overwhelming. A child that has sexualized behaviors, for instance, can be socially stigmatizing to not only the child but the family as a whole.  There is an underlying sense of blame, fear and mistrust of others regarding the current family dynamics, versus an understanding of the historical perspective of the child's history. Thus, friends who used to be interested in play dates no longer schedule, and families who offered to babysit have stopped returning phone calls. Without appropriate peer examples the child does not learn a different way and without an adult support group the parent feels abandoned. Financial hardships can be abounding and good respite support is hard to come by. Without supports to assist the parents and the children, the family inadvertently creates an impermeable bubble around them, creating a barrier to accessing outside assistance while also not allowing others in.
The reality about these situations is that this is not a family problem, but a community issue.  We as a community have to acknowledge that every child with special needs requires not only a committed set of parents, but also a committed set of friends, family and neighbors. This can be done without exposing one's own child to risk and without making the problems worse. One way of starting this process is for families of children with special needs to create a "parenting plan" and to share it with others. This plan can be detailed with goals their child is working on, issues they have, and how everyone can address them consistently. The parent can express their methods of current discipline methods and ask others for feedback. Often, parents realize through this process that other families struggle with similar issues but don't talk about them. It takes a community of individuals to support the family and assist with parenting of special needs children. To address social skills the child needs connections. To address behavior issues the child needs positive examples. To address parent-child relational issues the parent needs support and perspective from others. Parenting is serious, and parenting a child with special needs does not have to fracture the family system. It can instead develop it into a strong, connected unit allowing for all members of the family to break through the self-imposed barrier and grow as individuals and with each other.
© Copyright 2010 by Carmen Sample, LCSW, LAC, therapist in Longmont, Colorado. All Rights Reserved. Permission to publish granted to GoodTherapy.org.
The preceding article was solely written by the author named above. Any views and opinions expressed are not necessarily shared by GoodTherapy.org. Questions or concerns about the preceding article can be directed to the author or posted as a comment below.