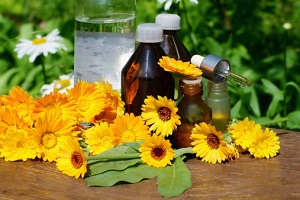 Holistic psychotherapists use techniques from many disciplines, not just psychology, to mobilize people's innate abilities to heal themselves.
Conceptually, what differentiates holistic psychotherapy from other schools of thought is its inclusiveness. A holistically oriented therapist assumes the body, mind, and spirit are interrelated. Consciously and unconsciously, they choreograph an ever-changing dance resulting in inner consonance or dissonance. Because holistic psychotherapists have so many tools at their disposal, they can suggest a wide variety of alternatives to accelerate healing.
Holistic psychotherapy starts with the assumption that you are a complex, intricately designed human being. One day, you may benefit from an herb, another time it might be yoga nidra (an ancient guided program of deep relaxation) that soothes your nervous system. There are many catalysts for growth. Whether learning to take good care of the child inside, eating and sleeping well, reframing thoughts with cognitive-behavior therapy, or soothing your mind-body with yoga and meditation, there are myriad of ways to lovingly move towards balance, self-knowledge, and peace.
True holistic psychotherapy uses anything that might help your personal evolution. Each therapist's practice is based on his or her unique skills. If the therapist has been trained in herbal medicine, for example, that knowledge will be incorporated into his or her work. One therapist might suggest Passionflower for anxiety, Valerian for insomnia, or St. John's Wort for depression. Another therapist might use a breath technique to switch a person from the sympathetic nervous system to the parasympathetic nervous system (fight or flight to rest and digest). Another practitioner could suggest Bach's Rescue Remedy.
My experience as a holistic psychotherapist, includes homeopathy, cognitive-behavioral therapy, Rational-emotive behavior therapy, dream work, journaling, nutrition, addiction work, yoga, meditation, clinical hypnosis, healing the inner child, positive psychology, poetry, Sanskrit mantras, philosophy, yogic breath work, psychodynamic psychotherapy, Bach flower essences, vitamins/supplements, healing sound, sports psychology, Jungian shadow work, unlocking creative blocks, and radical self-acceptance. In future articles, I will focus on a variety of ideas and techniques to help you gently and lovingly move toward inner peace, acceptance of your true self, and greater compassion for all beings. If you have a particular topic you would like me to explore please feel free to leave a comment at the bottom of this article.
In the meantime, remember that everything you seek is already within you. Whatever difficulty you face is temporary and it's happening for your highest good.
Here's one of my favorite techniques for calming the body-mind in a few minutes.
4-4-4 BREATHE:
Breathe diaphragmatically. Lie on the floor with a rolled up towel under your knees (this relaxes the back). Put one hand on your chest and one on your abdomen. Inhale, drawing the breath deeply into your abdomen. That hand should rise a little, while the one on your chest should remain stationary. Practice this diaphragmatic breathing for 20 minutes with your eyes closed. This is one of the simplest techniques.
Once you have this mastered, the rest is remarkably easy.
Inhale to a slow count of four.
Hold your breath for a slow count of four.
Exhale to a slow count of four.
Five to ten cycles should leave you feeling calm and refreshed.
© Copyright 2010 by By Nicole Urdang, MS, NCC, DHM, LMHC. All Rights Reserved. Permission to publish granted to GoodTherapy.org.
The preceding article was solely written by the author named above. Any views and opinions expressed are not necessarily shared by GoodTherapy.org. Questions or concerns about the preceding article can be directed to the author or posted as a comment below.