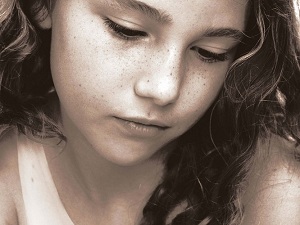 I've been thinking about my post, Great Job Anderson Cooper… But Don't Stop There, and know there's much more for us to understand in order to truly help end child abuse in our country and world. In fact, to help end not just child abuse, but abuse itself in our country and world.
Realistically, this is a challenging task. And realistically, this is not just a task to deal with in the world outside us. The lasting accomplishment is an inside job. But we already know that, don't we? Optimistically, the task can be accomplished. Every ounce of energy we invest in the inner work will be a good investment that will help create lasting change not only on the inside, but in the outer world as well. So let's take the next step…
Continuing to help us understand the roots of child abuse and the consequences in our world, pioneer Alice Miller focuses us on contempt in her book Prisoners of Childhood:
"Contempt for those who are smaller and weaker thus is the best defense against a breakthrough of one's own feelings of helplessness." (p. 67)
Continuing to show how abuse is a defense against one's own feelings of powerlessness, Miller goes deeper:
"Contempt is the weapon of the weak and a defense against one's own despised and unwanted feelings. And the fountainhead of all contempt, all discrimination, is the more or less conscious, uncontrolled, and secret exercise of power over the child by the adult, which is tolerated by society (except in the case of murder or serious bodily harm)." (p. 69)
Miller so wisely understood the connection between the abuse of a child and abuse in a society. She worked committedly to try to get people to understand this, which is so well summarized below:
"What adults do to their child's spirit is entirely their own affair. For the child is regarded as the parents' property, in the same way as the citizens of a totalitarian state are the property of its government. Until we become sensitized to the small child's suffering, this wielding of power by adults will continue to be a normal aspect of the human condition, for no one pays attention to or takes seriously what is regarded as trivial, since the victims are "only children." But in twenty years' time these children will be adults who will have to pay it all back to their own children. They may then fight vigorously against cruelty "in the world" – and yet they will carry within themselves an experience of cruelty to which they have no access and which remains hidden behind their idealized picture of a happy childhood." (p 69)
Or they may, as Hitler did, act out repressed childhood abuse memories and feelings on the world stage, finding pseudo-justifications for it and millions of others who have done the same to support them. The child abuse epidemic in our country is coming out into the open and spreading from one generation to another – from one arena of life to another. This includes abuse of children in physical, sexual, emotional and verbal assaults… at home, school, houses of worship, in sports and after school activities, jobs and internships. And then it expands into how we relate to other adults, people at work, other countries… in our personal exchanges, business interactions, political and governmental interchanges.
Think of how we've tortured prisoners while claiming we weren't, or trying to justify our doing so! And think about how our politicians and government leaders have lied to such an extent and right out in the open, so much so that the news organizations now attempt to do fact-checks on what these leaders and potential-leaders say. Consider the huge expansion of contempt – the "defense against a breakthrough of one's own feelings of helplessness" – contempt for children, seniors, women, the poor, the middle class, the immigrants.
We need to wonder about our political candidates and government leaders who are contemptuous of any one or more of these groups of people. We need to wonder about the helplessness and powerlessness those candidates and leaders experienced in their own childhoods and are now defending against publicly today. If we don't wonder about these things… we will not be able to make wise, grounded, conscious decisions in our selection of government leaders, especially in the coming election.
So Anderson Cooper… thank you for exposing child abuse in the name of God. But I urge you and each one of us to look around, not just at Christian fundamentalists who abuse their children, not just at others around us who abuse their children, but also at ourselves to honestly explore if there are places where we abuse our children.
For the sake of our children, for the sake of our country, and for the sake of our world… I urge you and each one of us to look around at people of all ages, genders, religions, economic situations, job positions, at people who lead and people who are citizens to discover who defends themselves against their own helplessness and vulnerability by having and acting on contempt for others who are helpless and vulnerable.
I know this may not all apply to every one of us. However, for real, deep, expansive healing to occur… every one of us needs to look deep within ourselves to discover which parts do apply to us. And to heal those parts to the root! Without that exploration, we will continue to say good things about ourselves, while we normalize abuse and deny its existence and cost to our world. Or we will continue to point our fingers at the most extreme examples of the problem and close our eyes and hearts to the examples right next door and even at home.
© Copyright 2011 by Judith Barr, MS, LMHC. All Rights Reserved. Permission to publish granted to GoodTherapy.org.
The preceding article was solely written by the author named above. Any views and opinions expressed are not necessarily shared by GoodTherapy.org. Questions or concerns about the preceding article can be directed to the author or posted as a comment below.