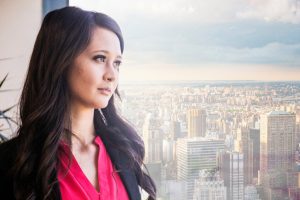 Power is the ability to have an effect or to have influence. Having increased influence "goes with the territory" when in the role of therapist, counselor, social worker, teacher, doctor, clergy, and certain other positions. It's like whatever you say or do is amplified—louder, stronger, more impactful. It's such a simple idea that it is easy to forget. What matters most in being skillful and effective is that you understand and, yes, accept this increased influence and you use it sensitively and wisely.
Some guidance follows. But first, a cautionary story. After an interview for couples counseling, the wife asked the social worker for his honest assessment of their relationship (a 35-year marriage). The wife later reported the social worker said, "I always look very hard for a ray of hope for each relationship, but frankly I don't see any here. I think you should think about getting divorced. I can also refer you to another therapist." The couple was devastated and shocked and left the appointment feeling that if someone with this much education in relationship issues thought it was hopeless, it would be unlikely they could find professional help.
The social worker may have been honest, but he wasn't taking into account the amount of influence his assessment would have and the harm that his words could cause. This was an unreasonably strong judgment for an initial interview. Equally honest, and a more effective use of his power, would have been to tell the couple that considering the issues they were dealing with, he felt it would be better for them to work with another social worker.
Asked about instances when they noticed having a stronger influence than they expected, one social worker I know responded: "I am generally surprised when, long after the conclusion of therapy or many years after a talk, my clients and listeners in audiences tell me how their lives were changed for the better when I had been aware of nothing extraordinary at all. I have been in disagreements with clients and not realized that the basis of the conflict may be related to the power differential, and so I have been caught off guard, not having tracked the power of my influence."
Influence in an up-power role can promote well-being or be misleading, forceful, or self-serving. Exerting "undue influence" is the term used to describe misused influence. Because of the power differential, mental health practitioners automatically and immediately have increased influence on the people they serve. Anything they say or do may have a much stronger impact than in ordinary interactions. Having influence is a part of their role, and much of their success depends on the right use of this increased influence.
Aspects of Increased Influence
If you are a mental health professional, it's important to recognize increased influence has multiple dimensions:
The stronger impact of whatever you say or do that the power differential creates
The subtle and overt influences of simple things such as your age, sex, marital status, or race that affect interactions
The influence of your modeling of values, attitudes, and style of relating
Your core values and how you translate these into behavior
The diversity of explicit and implicit beliefs and behaviors around power that are attached to class, religion or philosophy, body shape and size, sexual orientation, ethnic background, sex, disabilities, age, economic strata, nationality, and life experiences
What you select to focus on with people in your care
The professional modality you use
Power is the potential to bring change. Influence is how mental health workers interact with people to bring change.
Wise Use of Influence
Influence can be used appropriately in:
Promoting independence, competence, and self-confidence
Taking responsibility for your own errors
Avoiding dual relationships which are exploitative
Tracking for and resolving difficulties within the relationship
Helping people make good choices
Modeling and teaching empowering, respectful, and skillful uses of power
Advice or direction can be offered appropriately:
In response to a genuine and appropriate request
In emergency or danger
When clear or firm boundaries are needed
Self-disclosure can be used appropriately:
Conclusion
Power is the potential to bring change. Influence is how mental health workers interact with people to bring change. As a practitioner, there is no way to avoid having increased influence and no way to be conscious of all the influence you have.
You can, however, understand more of your beliefs about power; increase your awareness of and sensitivity to your influence; and do your best to use this influence in service to the people you work with.
© Copyright 2017 GoodTherapy.org. All rights reserved.
The preceding article was solely written by the author named above. Any views and opinions expressed are not necessarily shared by GoodTherapy.org. Questions or concerns about the preceding article can be directed to the author or posted as a comment below.