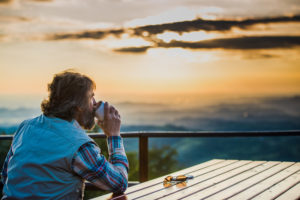 Individuals enter therapy with different intentions, desired outcomes, and commitment levels. They also have distinct time restraints and financial resources for therapy.
Given the diversity of preferences, personalities, and values of people seeking therapy, having a variety of treatment approaches can benefit therapy seekers. James Bugental (1992) distinguished between two overarching types of therapy: solution-focused therapy and life-changing therapy. Both types of therapy are valuable, but they often fit better with different individuals.
Solution-Focused and Life-Changing Therapies
It is difficult to generalize about these two broad categories of therapy. Yet an understanding of the common differences can be useful when determining what type of therapy you would like to seek.
Solution-focused therapies tend to focus on attaining solutions to specific problems. There is often an emphasis on acquiring skills and resources that help the individual. These approaches to therapy generally prioritize symptom reduction and improved functioning.
Life-changing therapies seek to help individuals increase self-knowledge and awareness. The intent is often to address the underlying causes of one's problems. Rather than focusing on building skills and resources, these therapies aim to promote insight. Individuals may learn to recognize various unconscious, social, and systemic influences on themselves. Life-changing therapies can shift the way one approaches life and relationships.
In reality, placing therapy into these two categories is an oversimplification. Solution-focused therapy often leads to greater insight and awareness. Life-changing therapy often incorporates the development of skills and resources. Most therapists integrate various therapy approaches, including solution-focused and life-changing therapies.
Choosing an Approach to Therapy
It can be difficult for consumers to know what therapy to seek out, particularly with the dramatic array of distinct therapy approaches. If you are looking for a therapist to help you develop skills to deal with specific challenges, then a solution-focused therapy is likely the best fit. If you are interested in developing a deeper understanding of yourself and your challenges, then life-changing therapy may be a better fit.
If you are not sure whether a therapist's approach fits your needs, you can ask for an initial phone or in-person consultation.Yet sometimes it is important to try out different therapies. Many individuals begin wanting a solution to a specific problem in life. But after they have resolved this problem, they may want to engage in a deeper exploration of themselves. This is a normal, healthy transition for many individuals.
Often, meeting with a therapist can help clarify what is the best fit. Like many therapists, I share about my approach to therapy in the first session to help the people coming to see me determine if I am a good fit for them. If your therapist does not do this, you may wish to ask them about their approach. If what they describe does not seem to fit with what you need, you can discuss this issue with them. The best therapists generally will be committed to helping you find the therapy approach that suits you best, even if they need to refer you to another therapist.
Identifying Solution-Focused and Life-Changing Therapies
The most common solution-focused therapies include:
The most common life-changing therapies include:
However, there are many variations of these approaches as well as numerous other types of therapy as well.
Therapists often do not advertise their treatment approaches by name, or they may list many different therapies. Often, therapists describe their approach to therapy in similar ways that make the treatments hard to distinguish. This can be confusing! If you know what you are looking for, it can be easier to find the right therapist.
Therapists that emphasize finding solutions, developing skills, or addressing specific problems are likely to be more solution-focused. If the therapist talks about exploring issues, using the therapeutic relationship, and helping people understand themselves, they may be more likely to be life-changing therapists.
These goals are often much clearer following a conversation with the therapist. If you are not sure whether a therapist's approach fits your needs, you can ask for an initial phone or in-person consultation.
Making Therapy A Good Investment
Therapy is an investment of your time and financial resources. For those who have experienced good therapy, it is usually worth the investment. But to increase the likelihood of therapy being a good investment, it is helpful to be an informed consumer.
There are many good resources on GoodTherapy.org and elsewhere to help you think through different therapy options. Spending time to consider what you need from therapy is one of the most important things you can do to help therapy work.
Reference:
Bugental, J. F. T. (1992). The art of the psychotherapist: How to develop the skills that take psychotherapy beyond science. New York, NY: Norton & Company
© Copyright 2018 GoodTherapy.org. All rights reserved. Permission to publish granted by Louis Hoffman, PhD, GoodTherapy.org Topic Expert
The preceding article was solely written by the author named above. Any views and opinions expressed are not necessarily shared by GoodTherapy.org. Questions or concerns about the preceding article can be directed to the author or posted as a comment below.