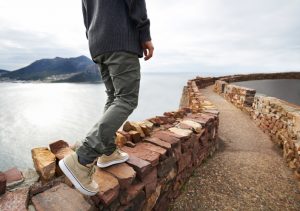 Loneliness may increase self-centeredness, according to a study published in the journal Personality and Social Psychology Bulletin. The study, which spanned a decade, found self-centered behavior may also increase loneliness.
Loneliness and Self-Centeredness
The study included 10 years of data on 229 Hispanic, Caucasian, and African-American people. The participants ranged from 50-68 years old when the study began. The diverse group was randomly selected and included a wide range of socioeconomic backgrounds.
Even when controlling for demographic and other variables that could affect behavior, researchers found loneliness was linked to self-centered behavior. They believe this behavior likely also increases loneliness.
In 2006, the study's authors theorized that an evolutionary model might help explain loneliness. The pain of loneliness, they speculated, triggers a desire for self-preservation. That is because human well-being largely depends on cooperation and mutual aid. This cooperation might even be why humans have been such evolutionary successes.
Loneliness and Health
Researchers are increasingly noting a connection between loneliness and health. A 2016 study found seniors who reported higher levels of loneliness were more likely to have pre-clinical markers of Alzheimer's. A 2015 study found loneliness is a more significant risk factor for death than obesity.
Loneliness is a subjective experience, so number of social connections is not necessarily an accurate measure of experiences of loneliness. A variety of factors can affect loneliness. A recent study, for instance, found more loneliness among people who frequently use social media.
References:
Cacioppo, J. T., Chen, H. Y., & Cacioppo, S. (2017). Reciprocal influences between loneliness and self-centeredness: A cross-lagged panel analysis in a population-based sample of African American, Hispanic, and Caucasian adults. Personality and Social Psychology Bulletin. Doi:10.1177/0146167217705120
Loneliness contributes to self-centeredness for sake of self-preservation. (2017, June 13). Retrieved from https://www.sciencedaily.com/releases/2017/06/170613102013.htm
© Copyright 2017 GoodTherapy.org. All rights reserved.
The preceding article was solely written by the author named above. Any views and opinions expressed are not necessarily shared by GoodTherapy.org. Questions or concerns about the preceding article can be directed to the author or posted as a comment below.