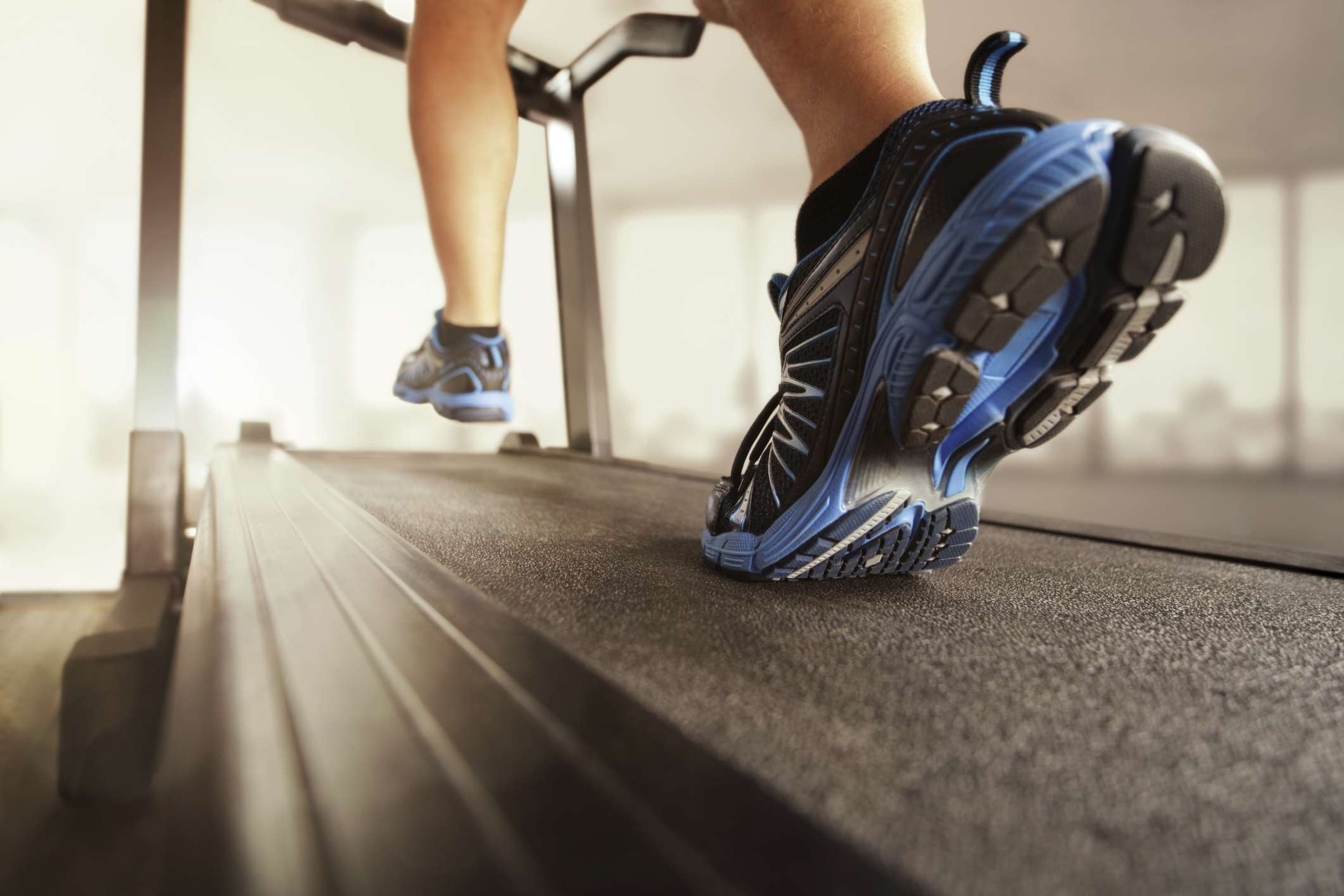 Researchers are increasingly turning their attention to the role exercise might play in treating posttraumatic stress (PTSD).
Seven to eight percent of the population develop PTSD at some point. Cognitive behavioral therapy (CBT) and prolonged exposure therapy (PE) can both treat symptoms. Many people experiencing PTSD continue to experience symptoms even after therapy, and both CBT and PE require trained, skilled practitioners. Particularly for people with PTSD who face financial barriers or who live in isolated areas, skilled treatment may not be a viable option.
One recent study found that exercising three times per week for two weeks reduced fearful bodily sensations by as much as 12 weekly sessions of CBT did. The study was observational rather than clinical, so further research is needed to more formally define the effect of exercise on people with PTSD.
Therapists routinely recommend exercise for depression, thanks to a decade of research pointing to its treatment value. As PTSD research continues, exercise could also become standard treatment for symptoms of trauma.
Attention deficit hyperactivity (ADHD)
is on the rise worldwide, with a 381% increase in
diagnosis
rates from 1989 to 2001 in Germany. The United States saw a 50% rise in ADHD prescriptions between 2007 and 2012. In Israel, use of ADHD medications doubled between 2005 and 2012. The $11 billion market for ADHD medication fuels concern about over-reliance on medication, and speculation that financial incentives are driving up the diagnosis rate. For children with ADHD, the symptoms—difficulty concentrating, impulse control, and depression, among others—are very real. The political backlash against ADHD, though, means many
children
with this condition do not get much sympathy, and may even hear that their diagnosis is not real.
Recent research showing that the results of only 39% of psychological studies can be reproduced has raised concerns about the reliability of psychological research. A new study suggests psychologists could not predict which studies would successfully be reproduced. In fact, their predictions were about as accurate as a coin toss. When psychologists were encouraged to bet on research results using real money, though, they predicted results with 71% accuracy.
A study that looked at surveys of 1.3 million Americans ranging in age from 13 to 96 between 1972 and 2014 suggests Americans older than 30 are less happy than ever before. But people in their teens and twenties actually have higher levels of life satisfaction. Though researchers did not directly test why this might be, they speculate that high expectations in early life followed by the potentially challenging realities of young adulthood could explain the gap.
Though suicide rates are increasing everywhere, the rise in small towns is especially pronounced. According to the Centers for Disease Control and Prevention, suicide rates rose 7% in metropolitan counties between 2004 and 2013. In rural counties, suicide rates increased by 20%.
The death of a parent in childhood could double a person's risk of suicide even 40 years later. Researchers compared more than 189,000 Scandinavian children whose parents died before the child's 18th birthday to almost 2 million children whose parents did not die. They followed each group for 40 years. The suicide risk in the group of children whose parents did not die was 0.07%, compared to 0.14% among children who experienced the death of a parent. The results were more pronounced in boys who lost a parent, with an overall risk of 4 in 1,000, compared to 2 in 1,000 for girls who lost a parent.
People who are sensitive to anxiety—fearful of becoming fearful—are more likely to struggle with managing asthma symptoms, a new study suggests. In a task designed to mimic the symptoms of asthma, people with greater symptoms of anxiety sensitivity were also more likely to report difficulties breathing. Strategies that reduce anxiety, such as exposure therapy, might therefore also reduce asthma symptoms.

The preceding article was solely written by the author named above. Any views and opinions expressed are not necessarily shared by GoodTherapy.org. Questions or concerns about the preceding article can be directed to the author or posted as a comment below.